Amidst Sushant Singh Rajput's death controversy, Singer Chinmayi Sripada shared an Instagram post on Sunday, which was an excerpt from actor Rekha's biography Rekha – The Untold Story by Yasser Usman.
According to the post, the singer has drawn a parallel similar to Rhea — former live in partner of Sushant Singh — where Rekha was also put on trial by media after the mysterious death of her husband, Mukesh Aggarwal in 1990.
Here's what the viral post reads as:
October 2, 1990, Mukesh, Rekha's husband, decided to take away his life. He had hanged himself to the ceiling fan of his room, using his wife's dupatta.

Same Mukesh, who reportedly seemed happy on the fateful day, according to his brother Anil.

Rekha came to know about Mukesh's chronic depression after getting married.

A national witchhunt followed. People all over the country starting hating and shaming her as a cold-hearted man-eater.

Mukesh's mother's wail made headlines when she cried, 'Woh daayan mere bete ko kha gayi. Bhagwan use kabhi maaf nahi karega.' (That witch devoured my son. God will never forgive her.)

Anil Gupta said, "My brother loved Rekha truly. For him love was a do or die attempt. He could not tolerate what Rekha was doing to him. Now what does she want, does she want our money?"

Subhash Ghai said "Rekha has put such a blot on the face of the film industry that it'll be difficult to wash it away easily. I think after this any respectable family will think twice before accepting any actress as their bahoo. It''s going to be tough even professionally for her. No conscientious director will work with her ever again. How will the audience accept her as Bharat ki nari or insaf ki devi?"

Anupam Kher said "She's become the national vamp. Professionally and personally, I think it's curtains for her. I mean I don't know how will I react to her if I come face to face with her."

The press lapped up the sensational story of Mukesh's suicide and featured reports with outrageous headlines like 'The Black Widow' (Showtime, November 1990) and 'The Macabre Truth behind Mukesh's Suicide' (Cine Blitz, November 1990). Delhi high society and Bombay's film industry vociferously condemned Rekha for 'murdering' Mukesh Agarwal.
Chinmayi questioned,
1990-2020 : 30 years Similar cases, similar reactions. Still asking why is smashing the patriarchy and feminism relevant?
Now, to show readers the other side of Ghost Hunt (so that we don't sound sexist), husbands in high profile cases who have lost their wives due to mysterious deaths, have not just been subjected to name calling but also undergone questioning by police. One of them has also been charged under Section 498A.
Sajid Nadiadwala – Bollywood Producer
Bollywood actor Divya Bharti started her career at a young age of 16 when she was casted in a Telegu movie titled as 'Bobbili Raja' in the year 1990. Later she featured in numerous hindi movies like Shola aur Shabnam, Vishawtma, Dil Aashna hai and Deewana. The actor died under mysterious conditions at the age of 19 on the night of April 5, 1993.
As per reports she fell down from a five storied building called Tulsi Apartment in Versova Mumbai. After the news of her death spread, everyone started accusing her husband and producer Sajid Nadiadwala. There were wide speculations whether the same was a murder or suicide. Mumbai Police too was unable to find the main evidences behind her death and that is why the investigations related to her death closed in 1998.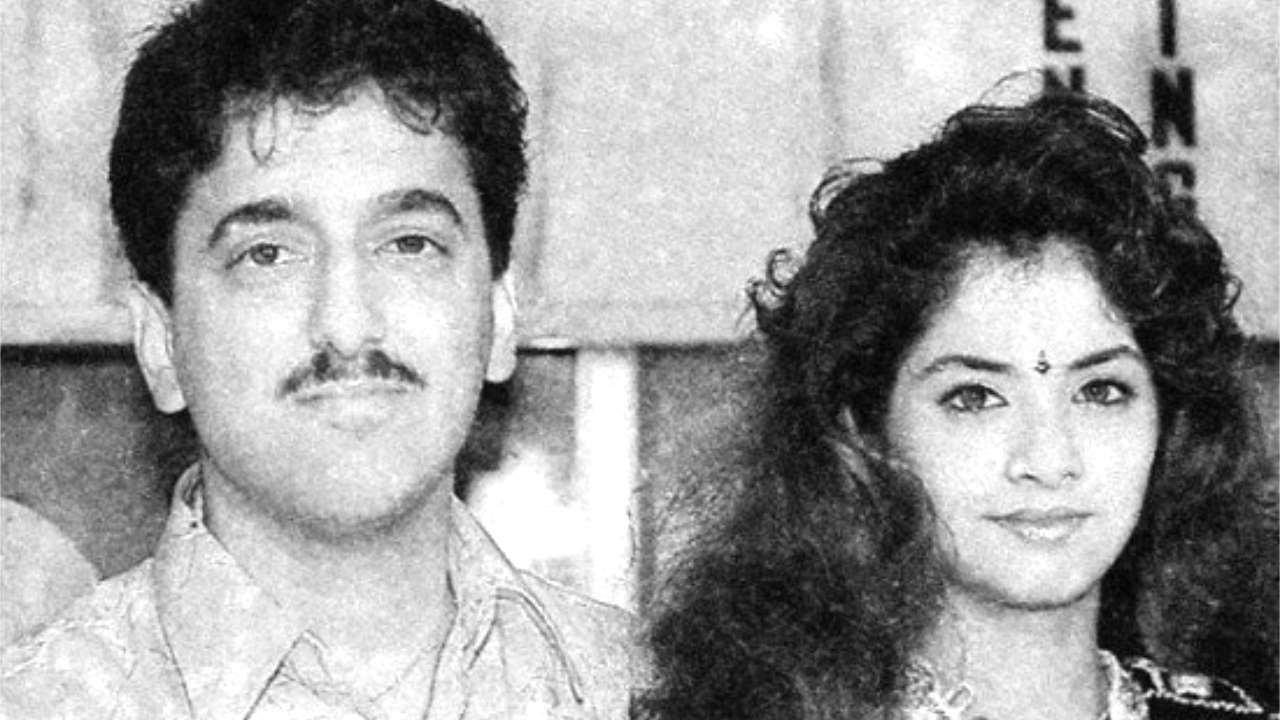 After her death, many conspiracies started pouring in related to the mystery of her death. A lot of her fans started giving out many conspiracies that said that her husband Sajid Nadiadwala was the main person who was involved in the planning and plotting of her murder. Another conspiracy claimed that Sajid had some involvement with the underworld and Divya had sour relationship with her mother and that is why she got devastated and took the extreme step of dying of suicide — but what was the real reason behind her death is still a mystery. Till today, people on social media write posts on every death anniversary of the actor accusing the husband of murdering his wife.
Divya was allegedly drunk on the fateful night, but no one today will question her 'morality' the way people are hounding Sushant's personal life. No one thought of "Gender" while accusing the man, despite Mumbai police closing the case.
Shashi Tharoor – Politician 
Sunanda Pushkar, 51, wife of politician Shashi Tharoor, was found dead in her suite at a five-star hotel in Delhi on January 14, 2014. Pushkar was Congress MP Shashi Tharoor's third wife and the couple was staying in the hotel as their house was undergoing renovation.
Police had then said,
In in a mail to Tharoor, Pushkar wrote that she had 'no desire to live…all I pray for is death'.
The following day, she was found dead under mysterious circumstances in Hotel Leela Palace in New Delhi. Two days later, the doctors who conducted a postmortem on her body at AIIMS said that it appeared to be a case of sudden, unnatural death. She had injury marks on her body and nominal traces of anti-anxiety drug Alprazolam were found in her stomach.
The
case
was handed over to the Delhi police. The case became murkier after an AIIMS doctor,
Sudhir Gupta
, claimed that he was being pressured to manipulate the autopsy report. Gupta said Pushkar had fifteen injury marks on her body, most of which did not contribute to death. But, there were two other marks — an injection mark and some bite marks – which aroused suspicion. The report also said that there was a presence of excess amount of alprazolam drug in her stomach.
Subramanian Swamy's allegations
BJP MP Subramanian Swamy has maintained throughout that foul play was involved in Sunanda's death. He alleged that there was evidence she was murdered using Russian poison. He requested the Delhi High Court to hold a court-monitored SIT probe, however, the plea was turned down with the court terming his PIL as a "textbook example of political interest litigation".
Delhi Police on Shashi Tharoor's involvement
On May 15, 2018, the Delhi Police charged Congress MP Shashi Tharoor with abetting the suicide of his wife. In a 3,000-page charge sheet, police also accused Tharoor of subjecting Pushkar to cruelty and sought to summon him to court. Tharoor has been charged under Sections 498-A (husband or his relative subjecting a woman to cruelty) and 306 (abetment of suicide) of the IPC, but has not been arrested in the case.
No one person, even from the Congress, cried foul over the matter citing 'Gender Bias' in this case. Till today, Tharoor remains an 'accused' not a convict, however, Republic TV runs scandalous prime time shows against the politician about Pushkar's 'murder'. Recently Tharoor approached Delhi High Court which directed Republic boss Arnab Goswami to show restraint and bring down rhetoric in Sunanda Pushkar's case.
Boney Kapoor – Bollywood Producer 
Kapoor and superstar wife Sridevi were attending a family wedding in Dubai. On February 25, 2018, India woke up to the shocking news of actor Sridevi's untimely death in the middle east.
UAE authorities confirmed that the death had been due to accidental drowning. After a post-mortem procedure, her mortal remains were transported to India. This delay in her report had also fuelled conspiracy theories then.
DGP Rishiraj Singh of Kerala cadre insinuated that Kapoor had murdered his wife. Singh, in a column for the newspaper Kerala Kaumudi, wrote that his forensics expert friend thinks that Sridevi's death 'might not have been due to accidental drowning'. There was circumstantial evidence at the scene, he wrote in his column. He wrote,
My friend and the late forensic expert Dr Umadathan had told me long back that Sridevi's death might have been a murder and not an accidental death. This he told me when I asked him about Sridevi's death, out of curiosity.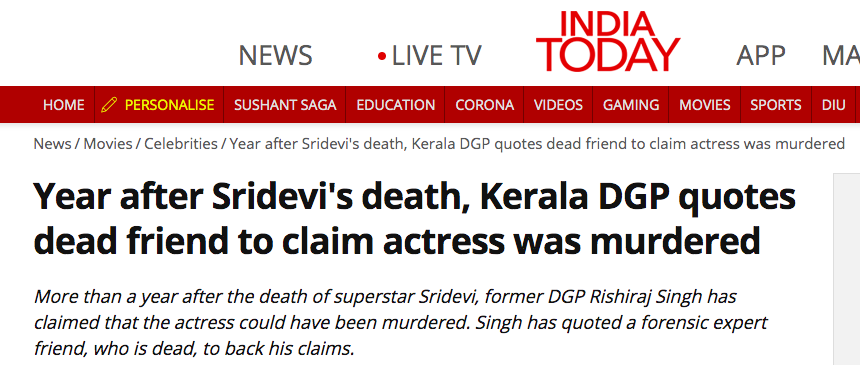 A former IPS officer Ved Bhushan of the Delhi Police had also alleged that underworld don Dawood Ibrahim was behind the 'murder' of Sridevi. The retired Assistant Commissioner of Police said that even as the forensic report by UAE authority ruled out any kind of foul play in her death, he was not satisfied that Sridevi was not murdered. He had said,
With all respect towards Dubai law, we were not satisfied by Sridevi's death as 'Accidental drowning', We wanted to know what has happened to her exactly, there were many questions left unanswered. So we went to Dubai to collect all the facts.
BJP Rajya Sabha MP Subramanian Swamy too had hinted at Dawood's involvement soon after Sridevi's death shocked the world. Swamy then told ANI,
The facts that have come out in the media are not consistent. She never drank hard liquor, so how did it enter her system? Was she forcibly fed? What happened to the CCTV, we have not heard a word about that.
There were endless social media blogs bashing Boney Kapoor and many women even wrote posts how Boney deserved to be bereaved, as he had betrayed his first wife Mona Kapoor (not to forget, if Boney was morally wrong, so was his partner Sridevi). But we are no one to make those judgements on anyone alive or dead.
Again, no one came out in defence of Boney because of his Gender!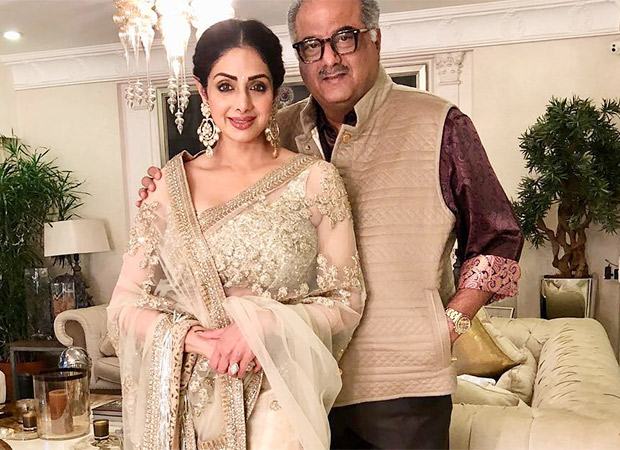 Disclaimer: Under no circumstances Men's Day Out is projecting the above Men or Rhea Chakraborty or Rekha as guilty or innocent. The crux of the matter is, partners of high profile mysterious deaths will face questions, if not by police, then by society. There is no need to give it a Gender Bias dimension here, as accused or female partners have several laws in favour of them which looks at them with sympathy.
ALSO READ –
http://voiceformenindia.com/in-the-social/open-letter-to-rheas-father-middle-class/
We are now on Telegram. You can also join us on our Facebook Group
Join our Facebook Group or follow us on social media by clicking on the icons below
Donate to Voice For Men India
Blogging about Equal Rights for Men or writing about Gender Biased Laws is often looked upon as controversial, as many 'perceive' it Anti-Women. Due to this grey area - where we demand Equality in the true sense for all genders - most brands distance themselves from advertising on a portal like ours.
We, therefore, look forward to your support as donors who understand our work and are willing to partner in this endeavour to spread this cause. Do support our work to counter one sided gender biased narratives in the media.
To make an instant donation, click on the "Donate Now" button above. For information regarding donation via Bank Transfer, click here.
Alternately, you can also donate to us via our UPI ID: voiceformenindia@hdfcbank