In a shocking story reported from Jodhpur in Rajasthan, a family of seven, including husband, wife & five children died by suicide due to wife's extra-marital affair. The paramour of the deceased woman has been arrested.
Case:
Shankararam (32), a resident of village Galipa in Sanchore, was married to Badli (30). The couple had five children, elder daughter being 12-years-old, while youngest son being 3. Badli was having an extra-marital affair with one Chelaram (40) since the past year.
On Tuesday, the entire family of seven jumped into the Narmada canal. According to Jalore police, all bodies were recovered a day later on Wednesday, around 200 metres away from where their belongings had been found on the bank of the canal. The police investigated the matter and learnt that the wife's extra-marital affair had been the primary motive behind family's death.
WATCH VIDEO | Indore Man Dies By Suicide Accusing Wife & Her Lover Of Slow Poisoning | Voice For Men India
Police Statement
Police have arrested Chelaram on charges of abetment of suicide after a complaint against him was lodged by the family members of the victim's family.
Speaking with TOI, Sanchore SHO Niranjan Pratap Singh said Badli had an affair with Chelaram, a married man, for over a year and Shankararam came to know about it. Singh added,
Shankararam had complained about it to Chelaram's family and villagers and a panchayat had been held sometime back to advise Chelaram against this affair. But it did not have any impact on him and he became more belligerent.
Shankraram's efforts to rein in him failed and he began to threaten him and this led to regular quarrel between the couple.
After Decriminalisation Of Adultery Law, Dating App in India Openly Promotes Infidelity By Married Couples
On Monday, the couple had a big fight which was mitigated by the family members and villagers. But on Tuesday, they again had some tiff and Shankararam warned his wife that he would die by suicide. Singh said,
To this, his wife said that she would also go with him and both of them, in an impulse, left for the canal with their 5 children. They tied themselves together and jumped into the canal on Tuesday afternoon.
On Wednesday, everybody learnt about the incident after some clothes and a phone was found near the canal by some villagers and a search operation was initiated by police and the SDRF.
30-Year-Old Man Dies By Suicide After Women Empowerment NGO Pressurises Him To Pay Rs 20 Lakh Alimony – Despite Wife's Extra Marital Affair
The body of Prakash was found close to the spot from where they jumped, but bodies of the rest of the members were found around 200 metres away as they remained tied together.
Adultery has been decriminalised by Supreme Court of India in 2018.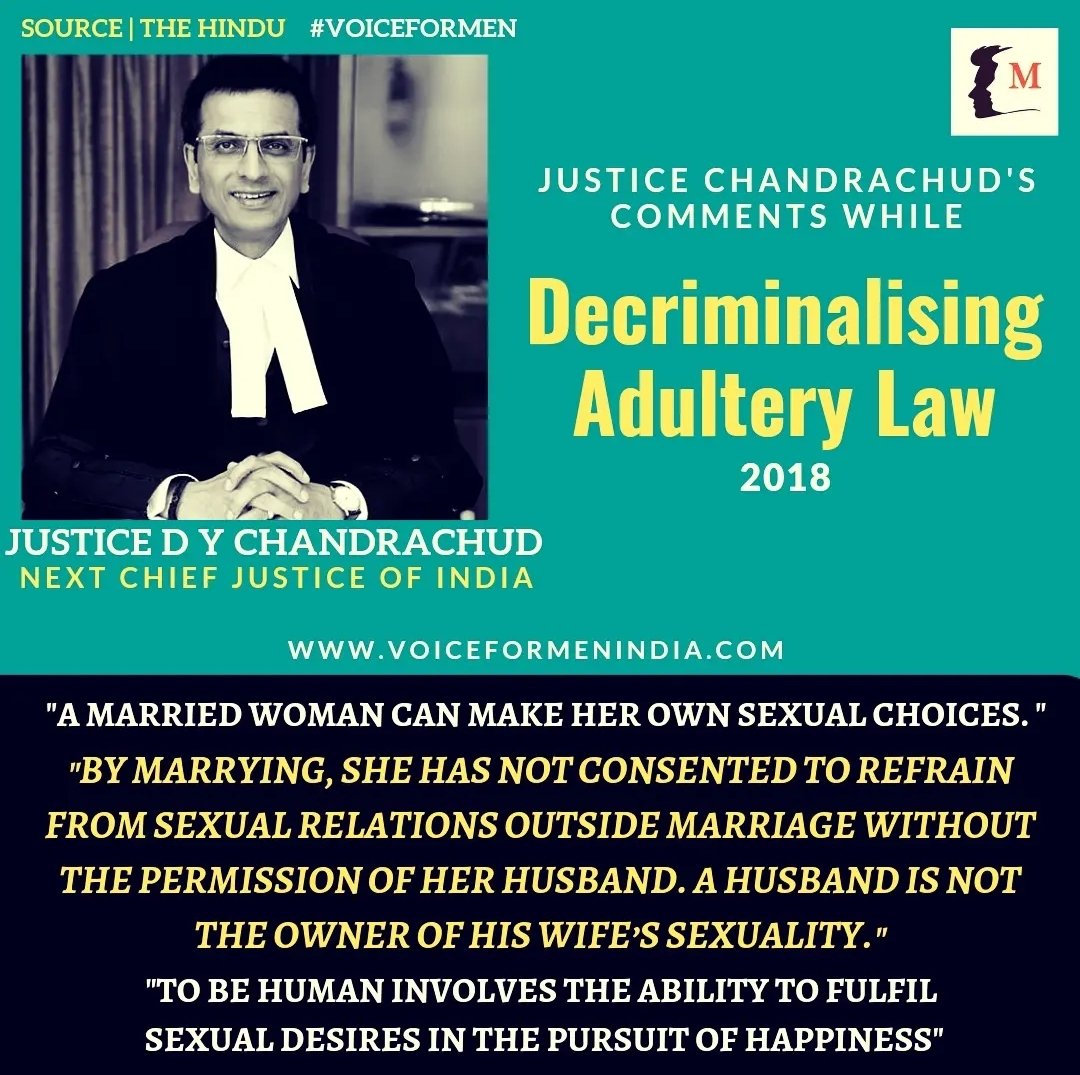 Suicide Prevention Helpline
Men in distress due to family problems or facing threats of false cases from in-laws can contact either of the Men's Rights NGOs:
You can also contact Government of India 24×7 toll-free mental health rehabilitation helpline '
KIRAN

' on 1800-599-0019
LEAVE YOUR COMMENTS BELOW:
#Jodhpur: Family Of Seven Die By Suicide Due To Wife's Extra-Marital Affair; Paramour Arrested

▪️Deceased include: Husband, wife (who had affair), 5 minor children

▪️Adultery has been decriminalised by Supreme Court of India in 2018#VoiceForMenhttps://t.co/HjOrICjars

— Voice For Men India (@voiceformenind) March 10, 2023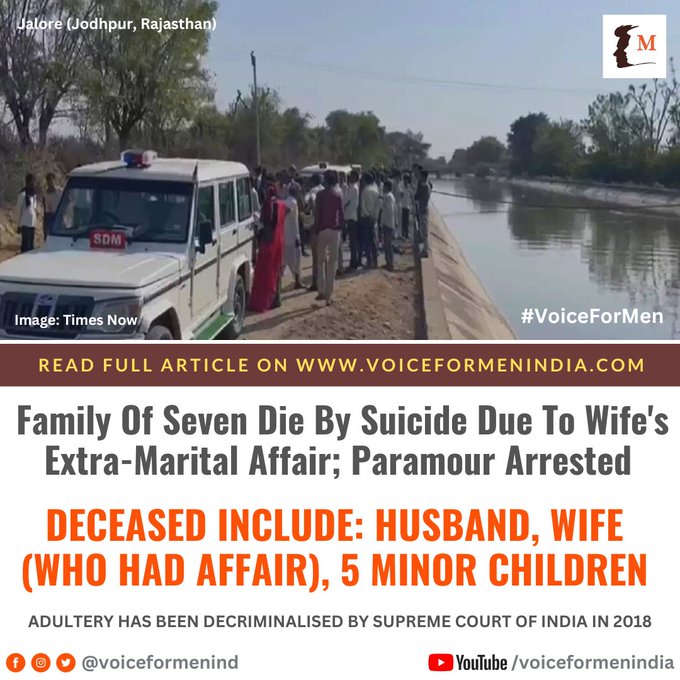 DO WATCH:
I Had To Settle 45-Day Marriage With All My Savings Due To False Cases By Wife, In-Laws
Join our Facebook Group or follow us on social media by clicking on the icons below
Donate to Voice For Men India
Blogging about Equal Rights for Men or writing about Gender Biased Laws is often looked upon as controversial, as many 'perceive' it Anti-Women. Due to this grey area - where we demand Equality in the true sense for all genders - most brands distance themselves from advertising on a portal like ours.
We, therefore, look forward to your support as donors who understand our work and are willing to partner in this endeavour to spread this cause. Do support our work to counter one sided gender biased narratives in the media.
To make an instant donation, click on the "Donate Now" button above. For information regarding donation via Bank Transfer, click here.
Alternately, you can also donate to us via our UPI ID: voiceformenindia@hdfcbank