Popular TV actor Shweta Tiwari, has accused her husband, Abhinav Kohli of physical assault.
The actor has alleged that he beats and abuses her daughter Palak. According to media reports, Shweta along with her daughter Palak were spotted near a police station and seen in tears, crying and screaming very loudly. Shweta later filed a complaint at Samta Nagar Police Station, Kandivali (E) against Abhinav.
Abhinav and Shweta have been private about their personal life with fans or media and since a year, while neither of them has admitted that they are going through a serious problem. As per a report in the entertainment portal Spoteye, Abhinav slapped Shweta's daughter Palak in a fit of rage. Shweta told the cops that her husband was often under the influence of alcohol when the said thing happened.
Abhinav was later brought down to the police station for interrogation which lasted for nearly 4 hours. The interrogation happened in presence of both Shweta and Palak.
A report has been filed against Abhinav which read that the 38-year-old had abused his stepdaughter using filthy language.
Charges
Shweta accused Abhinav of outraging the modesty of her daughter by passing very obscene comment and showing her obscene model's photo in his mobile since October 2017
For the same, an offence under section No.342/19 u/s 354-A, 323, 504, 506, 509 IPC r/w 67-A IT act is registered against Abhinav Kohli
He has been arrested and investigations are being made related to the case
Just last year, it was reported that Shweta Tiwari and Abhinav Kohli had hit a rough patch in their marriage due to compatibility issues. There were reports that the couple was having a lot of opinion clashes about Abhinav's career and Shweta's success. Abhinav had denied all the reports at that time.
Shweta Tiwari was earlier married to Raja Chaudhary and that marriage was a disaster. It is a known fact that Tiwari's first marriage to Bhojpuri actor and producer Raja Chaudhary turned out to become one of the most controversial and talked about marriages of the telly world, courtesy constant domestic violence, controversies and divorce proceedings.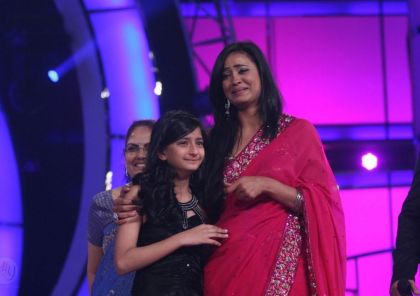 Shweta went on to marry her boyfriend Abhinav Kohli on July 13, 2013, while Raja Chaudhary married Delhi-based professional Shveta Sood in February 2015. While Shweta and Raja kept mum post their divorce, her former husband had opened up about his trauma in 2017. He then quoted,
I know that most of the people who watch me on screen assume that I am a bad person in reality. But this is not true. In the past, most of the stories were cooked up and I couldn't handle them. I was blamed for what I never did. But, time has healed all those wounds and I am back with a bang now. My past life is a closed chapter now I am really enjoying my new life.
Shweta and Abhinav have a two-year-old son together, named Reyansh Kohli. Palak is Shweta's daughter from her first husband Raja, whom she divorced in 2007 after nine years of marriage.
ALSO READ –
http://voiceformenindia.com/in-the-news/zoravar-singh-akanksha-sharma-divorce-rs-48-lakhs/
Join our Facebook Group or follow us on social media by clicking on the icons below
Donate to Voice For Men India
Blogging about Equal Rights for Men or writing about Gender Biased Laws is often looked upon as controversial, as many 'perceive' it Anti-Women. Due to this grey area - where we demand Equality in the true sense for all genders - most brands distance themselves from advertising on a portal like ours.
We, therefore, look forward to your support as donors who understand our work and are willing to partner in this endeavour to spread this cause. Do support our work to counter one sided gender biased narratives in the media.
To make an instant donation, click on the "Donate Now" button above. For information regarding donation via Bank Transfer, click here.
Alternately, you can also donate to us via our UPI ID: voiceformenindia@hdfcbank