There are many things which may not be within our reach, but we Indians surely know how to fulfil our dreams………of course legitimely!
A man from Chhapra village in Bihar has given a helicopter look to his Tata Nano car with a rotor blade, a tail, a tail boom and a rotor mast. The rotors and side panels are also fitted with colourful LED lights.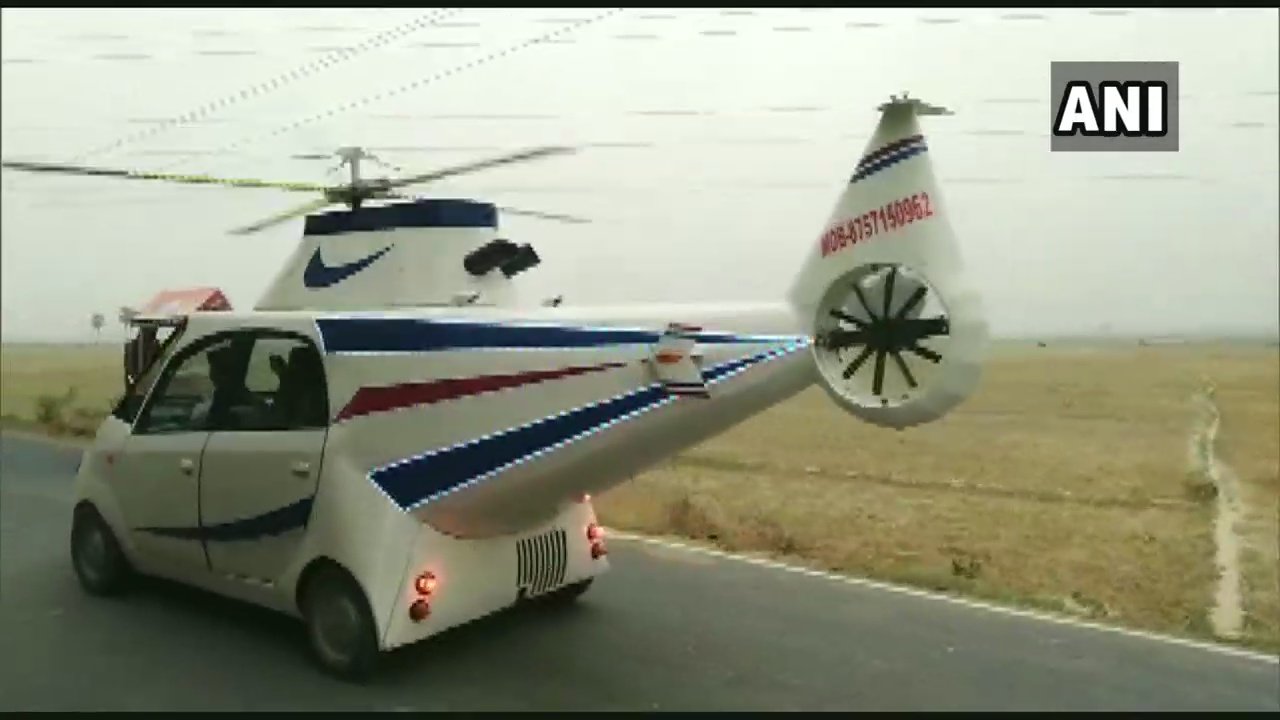 Mithilesh Prasad, who hails from a farmer's family, always wanted to become a pilot, however, he could not become one due to financial constraints.
It is then Prasad took this initiative to fulfill his dream of flying a plane. Although, Mithilesh's car-cum-helicopter does not fly, the young boy proudly drives around his car-helicopter just rolling on the road.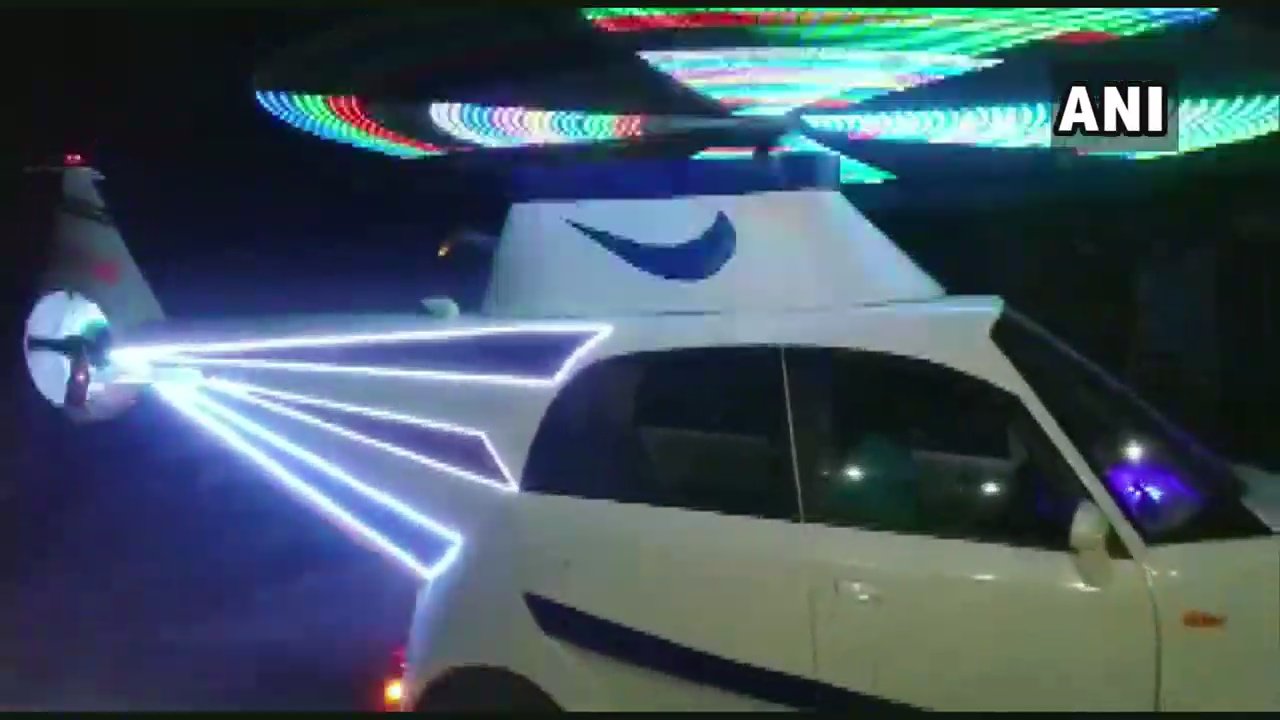 Mithilesh, who has studied till Class 12, said he always wanted to make and design helicopters, adding he feels satisfied to drive his "helicopter car".
It was my dream since childhood that I construct a helicopter and fly it. But I do not come from a strong background, so I made my car look like a helicopter.
He and his brother took almost seven months to customise the car and also invested Rs. 7 lakh into the project, he said.
We wonder what Mr Ratan Tata has to say to this innovation!
WATCH VIDEO
In another incident, there was a popcorn seller in Pakistan whose dream of becoming an Air Force pilot was not fulfilled. In March this year, the popcorn seller, Mohammad Fayaz, was stopped by police from performing an unauthorised take-off and confiscated his homemade plane. He had spent Rs 90,000 (USD 636) by taking a bank loan, selling a piece of his land and a few of his savings, to build the plane.
All we can say is these men surely know how to give 'wings' to their dreams.
ALSO READ –
http://voiceformenindia.com/health-lifestyle/professor-kamakoti-original-sender-facebook-and-whatsapp-messages/
Join our Facebook Group or follow us on social media by clicking on the icons below
Donate to Voice For Men India
Blogging about Equal Rights for Men or writing about Gender Biased Laws is often looked upon as controversial, as many 'perceive' it Anti-Women. Due to this grey area - where we demand Equality in the true sense for all genders - most brands distance themselves from advertising on a portal like ours.
We, therefore, look forward to your support as donors who understand our work and are willing to partner in this endeavour to spread this cause. Do support our work to counter one sided gender biased narratives in the media.
To make an instant donation, click on the "Donate Now" button above. For information regarding donation via Bank Transfer, click here.
Alternately, you can also donate to us via our UPI ID: voiceformenindia@hdfcbank