Raksha Bandhan, also abbreviated to Rakhi, is a Hindu festival that celebrates brotherhood and love. It is celebrated on the full moon in the month of Shravan in the lunar calendar.
The word Raksha means protection, whilst Bandhan is the verb to tie. Traditionally, during the festival sisters tie a rakhi, or a bracelet made of interwoven red and gold threads, around their brothers' wrists to celebrate their relationship.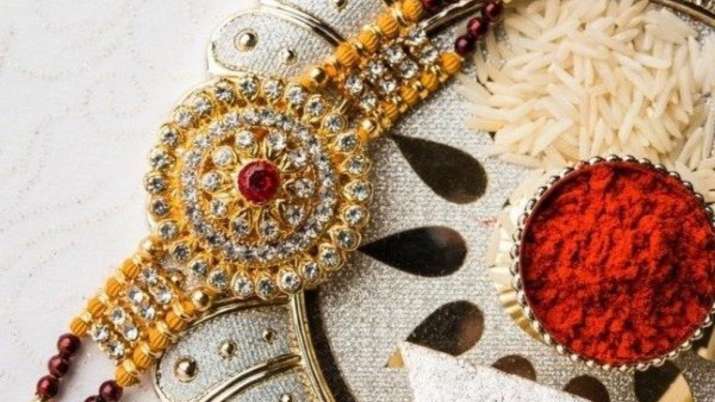 Raksha Bandhan celebrations may have begun in the Vedic era, but the tradition continues in present-day India with full swing and fervour. From a simple sacred thread called kalawa, to modern-day e-rakhis sent to brothers within India or abroad, Raksha Bandhan has drastically advanced, however, continues to still strengthen bonds.
It is believed that when a woman ties a rakhi around the hand of a man, it becomes obligatory for him to honour his religious duty and protect her. Traditional stories state that rakhis are blessed with sacred verses and are encompassed by them.
But Man or Woman, doesn't matter, every protector deserves a rakhi, right? When we talk about Gender Equality, traditions that promote regressive patriarchal mindset must equally evolve.
Couple of years ago, Vaastav Foundation organised a gathering with several men sending Rakhis along with a letter, to many women ministers. In 2017, on the auspicious occasion of Raksha Bandhan, these men came together in Mumbai questioning the age old tradition, of making only the 'Man' as Protector.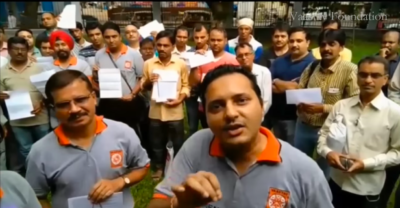 They also requested the female ministers to come forward and help their brothers who were trapped in false cases for several years. They urged the women in power to stop looking at men with an Anti-Male attitude. The group that gathered celebrating this reverse concept ,emphasised to all saying,
Equal Rights Come With Equal Responsibilities
WATCH VIDEO
Rakhi has been deemed a patriarchal knot, strong brothers promising to protect weak sisters. Its time to break this myth and change the mindset bringing all genders at par.
All India Men's Rights Activists are conducting the 11th Seminar striving for Gender Equality today and they initiated the program by tying Rakhi to their fellow women supporters.
Amit Deshpande, President – Vaastav Foundation speaks about why they have started this practice. Watch Video Below:
ALSO READ –
http://voiceformenindia.com/health-lifestyle/marriage-for-boys-in-india/
Join our Facebook Group or follow us on social media by clicking on the icons below
Donate to Voice For Men India
Blogging about Equal Rights for Men or writing about Gender Biased Laws is often looked upon as controversial, as many 'perceive' it Anti-Women. Due to this grey area - where we demand Equality in the true sense for all genders - most brands distance themselves from advertising on a portal like ours.
We, therefore, look forward to your support as donors who understand our work and are willing to partner in this endeavour to spread this cause. Do support our work to counter one sided gender biased narratives in the media.
To make an instant donation, click on the "Donate Now" button above. For information regarding donation via Bank Transfer, click here.
Alternately, you can also donate to us via our UPI ID: voiceformenindia@hdfcbank