Last week, the Delhi high court dismissed the plea of a woman who demanded her right to stay at the property of her in-laws, despite allegedly subjecting them to torture and cruelty.
As per the Delhi Maintenance and Welfare of Parents and Senior Citizens (Amendment) Rules, 2016, the same only entitles a senior citizen to seek eviction of his son, daughter or his legal heirs on account of ill-treatment, however excludes the daughter-in-law.
Justice Vibhu Bhakru said that excluding the daughter-in-law from the said rules would "debilitate" provisions of the rules and render it incapable to serve the object of safeguarding the rights of senior citizens. In its 11-page judgement, the court said,
It is difficult to accept that although a senior citizen is entitled to evict his/her son who is maltreating him, he/she has no option but to suffer the ill-treatment at the hands of his/her daughter-in-law.
The court dismissed the plea of a woman, Darshna, who had challenged the order of a district magistrate, that had directed her to vacate the first-floor of the house of her in-laws she had occupied.
The court observed that it was relevant to note that Darshna had no right, title and interest in the premises and, therefore, could not insist on residing with her father-in-law Dhani Ram and his wife. The court also cited that especially when the relationship between the said parties had deteriorated to a large extent, it would not be just to allow her to reside in the same premise.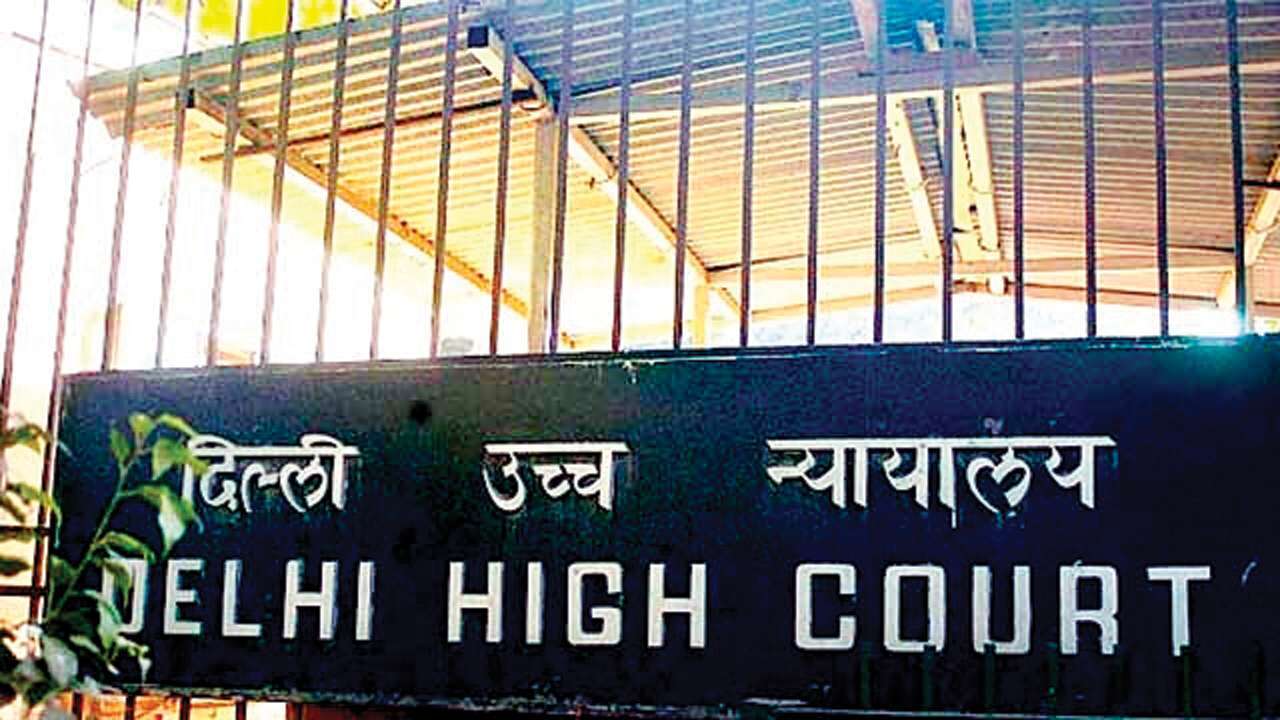 Case
Disputes arose between Darshna and her husband and also she had developed uncordial relations with her 75-year-old father-in-law Dhani Ram and his wife
While she had instituted domestic violence proceedings against the in-laws, her husband had filed a divorce case against her
Darshna's husband was not staying at his parents' place for the past several months
Meanwhile, Dhani Ram filed a plea before the district magistrate, seeking eviction of his son and daughter-in-law from the premises
Appearing for Darshna, her counsel contended that the Delhi Maintenance and Welfare of Parents and Senior Citizens (Amendment) Rules, 2016, only enabled a senior citizen to evict his son and daughter or legal heirs from his self-acquired property on account of non-maintenance and ill-treatment
He said the property in question was not Dhani Ram's self-acquired property and his application for eviction was not maintainable
However, the court said that such a contention was "unmerited"
The court affirmed the contention that the property in question is ancestral or Hindu Undivided Family (HUF) property prima facie did not appear to be sustainable
The in-laws had contended that Darshna misbehaved with them and had subjected them to physical violence
They claimed they were compelled to lock themselves in a room
Dhani Ram furnished medical records of him and his wife to substantiate his claim that they had been physically assaulted
The father-in-law had also produced CCTV recordings, which showed Darshna assaulting him and his wife
The district magistrate had referred the matter to the sub-divisional magistrate of Karol Bagh for verification and the report indeed indicated Darshna used to fight with her in-laws
The court dismissed the daughter-in-law's plea, however stated, she would be entitled to the reasonable maintenance
Noted advocates say that this verdict would not clash with the Domestic Violence Act because the son is a licensee of the property and his wife is staying as the extension of his family. Hence, if the parents terminate the licence with the son, then the daughter-in-law automatically loses the right to their property.
ALSO READ –
http://voiceformenindia.com/his-story/fake-dowry-harassment-charges-delhi/
Join our Facebook Group or follow us on social media by clicking on the icons below
Donate to Voice For Men India
Blogging about Equal Rights for Men or writing about Gender Biased Laws is often looked upon as controversial, as many 'perceive' it Anti-Women. Due to this grey area - where we demand Equality in the true sense for all genders - most brands distance themselves from advertising on a portal like ours.
We, therefore, look forward to your support as donors who understand our work and are willing to partner in this endeavour to spread this cause. Do support our work to counter one sided gender biased narratives in the media.
To make an instant donation, click on the "Donate Now" button above. For information regarding donation via Bank Transfer, click here.
Alternately, you can also donate to us via our UPI ID: voiceformenindia@hdfcbank