Jammu and Kashmir has been topping the headlines for past one week. Amidst the house arrest of Former Chief Minister Omar Abdullah and others, a twitter user posted an old ABP News Interview where Payal Nath, estranged wife of former J&K Chief Minister is seen speaking to the media, on her maintenance demands while the matter was still subjudice.
We are covering this story purely from a gender angle, especially when Triple Talaq practice was projected as the easiest and quickest way out of a Muslim marriage.
Case:
The couple, married on September 1, 1994
They have two sons (both adults now) who are staying with their mother
Omar and Payal started living separately since 2009
However, Omar has claimed that his marriage had broken down irretrievably and he had not enjoyed conjugal relationship since 2007
In 2016, an application seeking grant of divorce had been moved by Abdullah, challenging a trial court decision of August 30, 2016, which dismissed his plea for divorce. After almost a decade of not living as husband and wife, Omar's advocate had expressed her client's intent to re-marry
Since Omar was out of office, the resident commissioner had asked his estranged wife Payal to vacate the type 8 house built over two acres of land in Delhi. When she did not adhere to the official requests, Payal had to be forcefully evicted from her house, post which she challenged the vacation bench in the court demanding Rs 15 Lakhs per month as maintenance
In July 2018, a monthly interim maintenance of Rs 75,000 for Payal Abdullah and Rs 25,000 for one of their son, till he turns 18 years old was awarded by the court
The divorce case still lingers on in 2019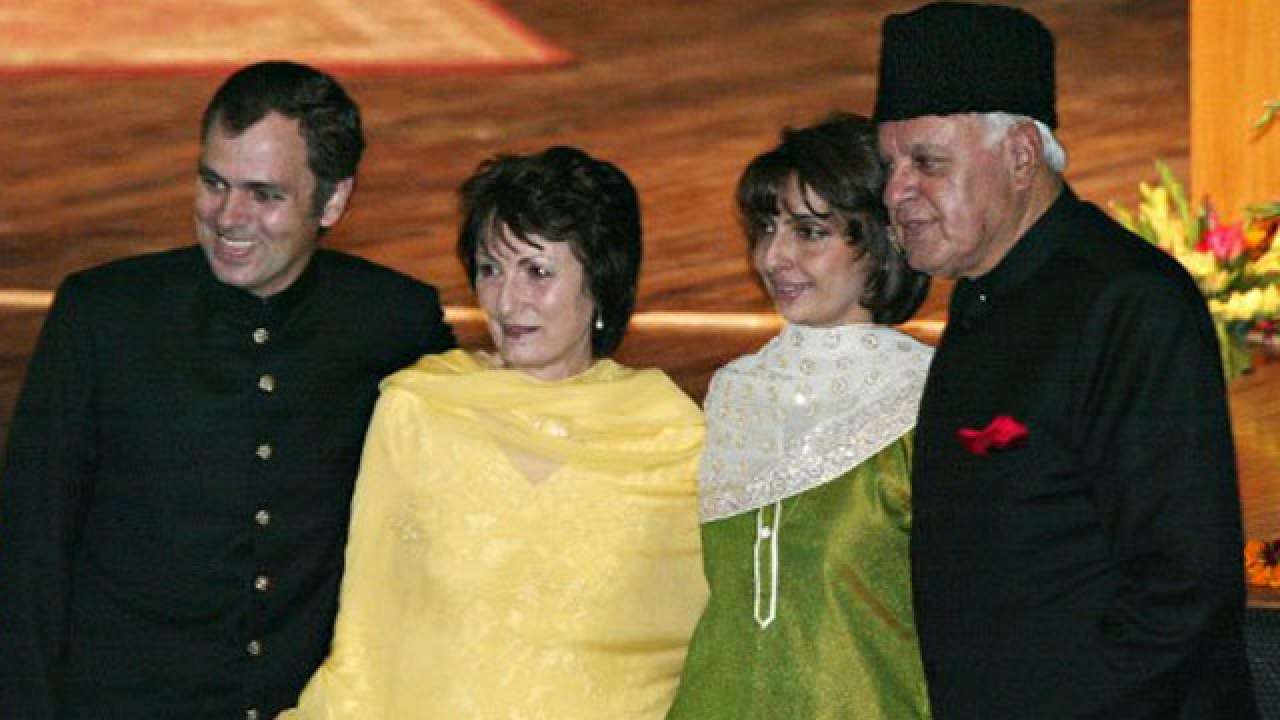 The below viral interview was shot by ABP News in 2016. If we observe in the video below:
Payal is demanding Rs 15 Lakhs per month as maintenance
She claims not having received any penny since 2013
There is no talk on divorce and one time settlement so that both parties can move on
By speaking to the media, she also paints one sided story making the man a villian
WATCH VIDEO
Separated from Omar Abdullah wife Payal asked the court that her husband should support her & the kids, demanded ₹15 lakh a month but he refused to give anything. Sister of Sachin Pilot wants the govt. to Beti Bachao ? pic.twitter.com/fI2inVwcAJ

— RD SINGH (@RD_BANA) August 6, 2019
Malvika Rajkotia, advocate representing Omar Abdullah had then spoken in defence of her client, rejecting Payal's claims. She said, the petitioner wife never claimed for any maintenance in past three years (from 2013-2016), and now when she had no other option, she was using this as a pretext to continue dragging him to court.
The lawyer also claims that Omar had been taking care of his children in his best capacity. Payal herself is a successful businesswoman and thus she cannot file maintenance under Sec 125 since she has sufficient income of her own.
WATCH VIDEO
We wonder what couples achieve when they drag cases for years and decades. It is not just them who suffer, but also the interest of children is forgotten while trying to settle score with your ex-partner.
ALSO READ –
http://voiceformenindia.com/in-the-news/zoravar-singh-akanksha-sharma-divorce-rs-48-lakhs/
Join our Facebook Group or follow us on social media by clicking on the icons below
Donate to Voice For Men India
Blogging about Equal Rights for Men or writing about Gender Biased Laws is often looked upon as controversial, as many 'perceive' it Anti-Women. Due to this grey area - where we demand Equality in the true sense for all genders - most brands distance themselves from advertising on a portal like ours.
We, therefore, look forward to your support as donors who understand our work and are willing to partner in this endeavour to spread this cause. Do support our work to counter one sided gender biased narratives in the media.
To make an instant donation, click on the "Donate Now" button above. For information regarding donation via Bank Transfer, click here.
Alternately, you can also donate to us via our UPI ID: voiceformenindia@hdfcbank