Women in India are oppressed. Do not show us one off cases where women commit crimes! This is the common narrative we get to hear from most feminists! However, they totally overlook the number of cases reported and unreported where Women's Equality supersedes Male Gender Issues. 
Read the below story reported from Madhya Pradesh.
Case:
A month back, advocate Mahesh Banawal, 35, was missing from his house at Karondi village on October 22
Following a complaint by Mahesh Banawal's 32-year-old wife Pramila, the police registered a missing person complaint in Anuppur district police station
Pramila had four daughters with Mahesh
The case, however, took a major twist on November 21 when Arjun Banawal, perturbed elder brother of Mahesh approached the police
It was Arjun's suspicion that helped police crack the case
The victim's brother told police that after his brother went missing, he and other family members tried to visit his home, only to be turned away by his wife Pramila
Following Arjun's statement, a police team was sent to the village on Thursday – to be welcomed by a foul smell from the house
The digging began and the police found a decomposed body from under the kitchen slab – the same place which Pramila had used for cooking for over a month
Just as the police pulled out the body from the pit, accused Pramila realised things weren't going as per plan and the woman started howling telling the police that she was being framed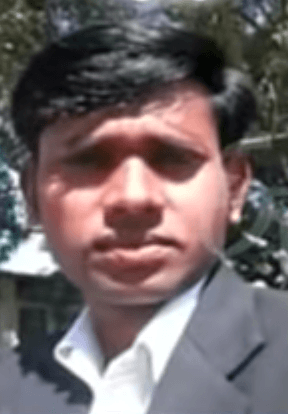 SHO Amarkantak Bhanu Pratap Singh, said,
Once we realised that the foul smell was coming from inside the house, the entire place was searched. Finally, we zeroed on the kitchen slab as the source.
According to Singh,
Pramila alleged that her eldest brother-in-law Gangaram Banwal helped her commit the crime. She claimed that Mahesh had an affair with Gangaram's wife and that both hatched a plan to kill him. Gangaram, however, has denied his involvement in the murder.

MP Woman Kills Husbands And Cooks For A Month Over His Buried Body
The police, meanwhile, say they are looking into how the accused woman dug the pit under the kitchen slab and buried her husband all by herself. As per the investigation officer,
She must have been assisted by someone. We are trying to find that.
Crimes happen by both genders and has nothing to do with Man or Woman. However, when a wife is murdered, we blame it on Patriarchal society, but a when a husband is murdered we call it good riddance for the allegedly harassed wife.
ALSO READ –
http://voiceformenindia.com/in-the-news/wife-murders-husband-haryana/
Join our Facebook Group or follow us on social media by clicking on the icons below
Donate to Voice For Men India
Blogging about Equal Rights for Men or writing about Gender Biased Laws is often looked upon as controversial, as many 'perceive' it Anti-Women. Due to this grey area - where we demand Equality in the true sense for all genders - most brands distance themselves from advertising on a portal like ours.
We, therefore, look forward to your support as donors who understand our work and are willing to partner in this endeavour to spread this cause. Do support our work to counter one sided gender biased narratives in the media.
To make an instant donation, click on the "Donate Now" button above. For information regarding donation via Bank Transfer, click here.
Alternately, you can also donate to us via our UPI ID: voiceformenindia@hdfcbank