India led to an emphatic win in their first-ever pink ball Day/Night Test at Eden Gardens against Bangladesh with complete dominance shown by Indian pacers in the second Test. However, it was the ugly on-air conversation that became the top trending topic on Twitter on Sunday night.
The hashtag #SanjayManjrekar trended on Twitter after Manjrekar seemed to suggest that he knew the technique better than Bhogle since he had played the game.
During the match, former cricketer and current commentator Sanjay Manjrekar got in an awkward on-air spat with fellow commentator Harsha Bhogle when the latter insisted on studying cricketers' perspectives regarding the visibility of the pink ball.
Here's the transcript of the Live Conversation:
Harsha
When there is a post-mortem done of this, the visibility of the ball will be one of the things to look at.
Sanjay: 
Don't think so. Don't think visibility is an issue.
Harsha:
We just need to ask the players what they think.
Sanjay: 
Only you need to ask Harsha, not us, who have played a fair bit of the game. It's evident it can be seen well.
Harsha: 
The only reason you need to ask is, having played cricket should never be a limitation or a ceiling to learning. We would never have had T20 cricket otherwise.
Sanjay:
Point taken, don't agree.
Bhogle was referring to several incidents that took place during the course of the match wherein Bangladeshi batsmen were seen taking hard hits onto their helmets. The commentator simply suggested Manjrekar for a fair "post-mortem" after the match to study if the players were facing any such difficulty in sighting the pink ball.
Their ugly spat and clear disagreement was shared on Twitter which soon went viral. This is how Bhogle fans reacted!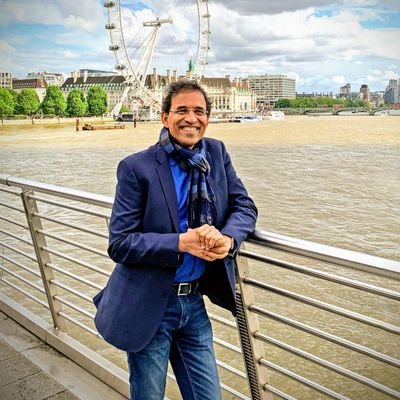 For various reasons, #HarshaBhogle suggested that they need to do a proper post-mortem after the pink-ball Test, asking the players whether there were problems regarding visibility.#INDvBAN#PinkBallTest
2/n

— Abhishek Mukherjee (@ovshake42) November 24, 2019
Only if #HarshaBhogle had got this type of support when he lost his job bcz of that tax evader panama uncle Bachchan and Dhobi . Poor guy was jobless for a year cz he was just doing his job ?. Tab kahe the tum log ??? #SanjayManjrekar

— Prithvi (@The_BeardMan_) November 24, 2019
Common its time we ban Sanjay Manjrekar ! We dont need idiots in commentary box with gentleman like Harsha Bhogle#sanjaymanjrekar #harshabhogle https://t.co/zwI9MGJabV

— AkshayKatakam (@AkshayKatakam) November 24, 2019
#SanjayManjrekar has played exactly the same no of cricket matches with the pink ball as #HarshaBhogle. There wasn't anything wrong in what HarshaBhogle said & Manjrekar had no business being rude on air. Never liked him when he was playing, will never like him commentating. ? https://t.co/c7Ho1fmSav

— Pallavi Deka (@pallavi_deka) November 24, 2019
Few years back, we saw #HarshaBhogle being sacked from commentary team. God knows why!! But here we have a reason to terminate this self proclaimed First class cricket legend who can't be civil. #sanjaymanjrekar @StarSportsIndia @BCCI https://t.co/0WOJRd8Cgb

— Dheeraj S (@DheerajS777) November 24, 2019
"Arrogance diminishes wisdom" – true in Sanju Manju's case

Wonder what secrets he carries about @BCCI that they have to persist with him everytime!#INDvBAN #HarshaBhogle https://t.co/kLL2PEwyDL

— Shubham (@shubhamrakhecha) November 24, 2019
#HarshaBhogle had given a befitting reply to #SanjayManjrekar 6 years ago itself….@sanjaymanjrekar pic.twitter.com/aG6LBHc6Ns

— deepak singh (@deepaksingh_63) November 24, 2019
#SanjayManjrekar with his family name, the equivalent of cricketing royalty in Mumbai cricket. Enjoyed the privilege & fast tracked at every stage. And yet had an average career. Precious of him to insult a self-made professional #HarshaBhogle!

— Yeshwanth Kini (@YeshwanthKini) November 24, 2019
ALSO READ –
http://voiceformenindia.com/in-the-social/pv-sindhu-father-ramana/
http://voiceformenindia.com/in-the-news/yuvraj-singh-zoraver-singh-akanksha-sharma/
Join our Facebook Group or follow us on social media by clicking on the icons below
Donate to Voice For Men India
Blogging about Equal Rights for Men or writing about Gender Biased Laws is often looked upon as controversial, as many 'perceive' it Anti-Women. Due to this grey area - where we demand Equality in the true sense for all genders - most brands distance themselves from advertising on a portal like ours.
We, therefore, look forward to your support as donors who understand our work and are willing to partner in this endeavour to spread this cause. Do support our work to counter one sided gender biased narratives in the media.
To make an instant donation, click on the "Donate Now" button above. For information regarding donation via Bank Transfer, click here.
Alternately, you can also donate to us via our UPI ID: voiceformenindia@hdfcbank