The many social, economic, psychological, and spiritual ramifications of the phase in life called "marriage". These huge topics of much discussion and debate often pertain to women, but it is important to talk about the age and mental comfort of a man before he takes that plunge!
Marriage is no longer the province of twenty or even thirties somethings. Without treading into these deep waters, it is useful to ask how marriage itself affects men's health. There are other factors too that can influence how marriage affects well-being. As we grow older, we experience important life transitions, such as when we pass from adolescence to young adulthood, and start taking on new social roles as a result.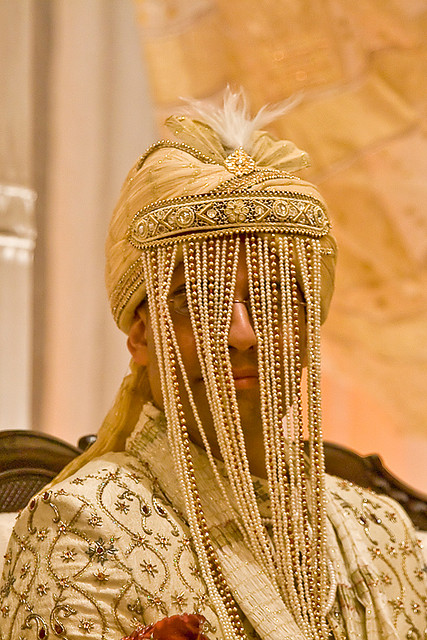 Society Pressures For Men Too
Men too find themselves dealing with family and societal expectations about the kind of roles we are "supposed" to assume by a certain age. In India, this for sure includes marriage and all the responsibilities that go with it. Failing to live up to these expectations, such as delaying marriage or avoiding it altogether, often means having to deal with social or family disapproval.
Good marriages promote health and longevity, but stressful and shattered marriages have the opposite effect, especially for men. Shifting social norms around cohabitation are a factor. The major move towards living together before marriage may well help to explain many of the relationship trends we see today.
Complete your post graduation and welcome yourself to the marriage club. Your marriage will be the centre of every discussion. Now be it your aunty, uncle or parents, they will talk about your marriage and give you all sorts of suggestions.
The kind of society we live in thinks that a person can be happy only after marriage. There is one very bad but common logical behind marriage. It has been seen that if the boy is not doing anything or spending time idly then his parents think of marrying him to bring him on right track. But it should not be done because by doing so you may ruin the life of a girl. Marriage is for happiness not for sadness.
Possible Implications Of Not Getting Married?
Biological
The biological explanations center on stress
Marital conflicts produce elevated levels of stress hormones such as adrenaline, which raise blood pressure
Behavioral
The behavioral factors are no less important
Unmarried, divorced, and widowed men don't eat as well as married men
They are less likely to exercise but are more likely to smoke, drink excessively, and engage in other risky behaviors
Psychological
Loneliness, depression, and social isolation also contribute to the excess mortality associated with bereavement, divorce, or never having married
Clearly, subtracting a wife or a partner greatly increases a man's risk of isolation
If you have ever been dumped, your friends have probably comforted you with the cliché sentiment that sometimes things just don't work out, and even if you felt like you were right for each other, "timing is everything." Or in other words, you can love the shit out of someone and they can love you back just as much, but that isn't always enough to result in marriage.
Some people wait for a perfect mate and some for career but at the end most of us want to settle down in life. The urge to get married becomes even stronger, once people younger to you start getting married. But you must follow your path and decide the right time to get married only when you feel it is right.
Remember, all those who will get drunk and dance at your wedding, may not be there to help you deal with marital life. Log Kya Kahenge (What People Will Say) should be the last reason ever to get married.
ALSO READ –
http://voiceformenindia.com/health-lifestyle/child-adoption/
Join our Facebook Group or follow us on social media by clicking on the icons below
Donate to Voice For Men India
Blogging about Equal Rights for Men or writing about Gender Biased Laws is often looked upon as controversial, as many 'perceive' it Anti-Women. Due to this grey area - where we demand Equality in the true sense for all genders - most brands distance themselves from advertising on a portal like ours.
We, therefore, look forward to your support as donors who understand our work and are willing to partner in this endeavour to spread this cause. Do support our work to counter one sided gender biased narratives in the media.
To make an instant donation, click on the "Donate Now" button above. For information regarding donation via Bank Transfer, click here.
Alternately, you can also donate to us via our UPI ID: voiceformenindia@hdfcbank