Child custody is a complex issue when it comes to fighting parents. But the below case has gone beyond complexity as the child of estranged parents has now been handed over to 'adoptive parents' and the biological father has been left fighting for custody with them.
Case:
39-year-old husband Rajesh and wife Meena (Names Changed) got married in 2015
Together they had a daughter in 2016
The couple got separated in 2017 and the custody of the daughter remained with the father at this point in time
However, Rajesh handed over the custody of the child to Meena and also signed an MOU that he would never seek custody of his daughter again
Though the father did challenge this arrangement at various forums, he eventually failed to get any hearing
Later, Rajesh filed a habeas corpus with Gujarat High Court where he was shocked to hear what Meena had done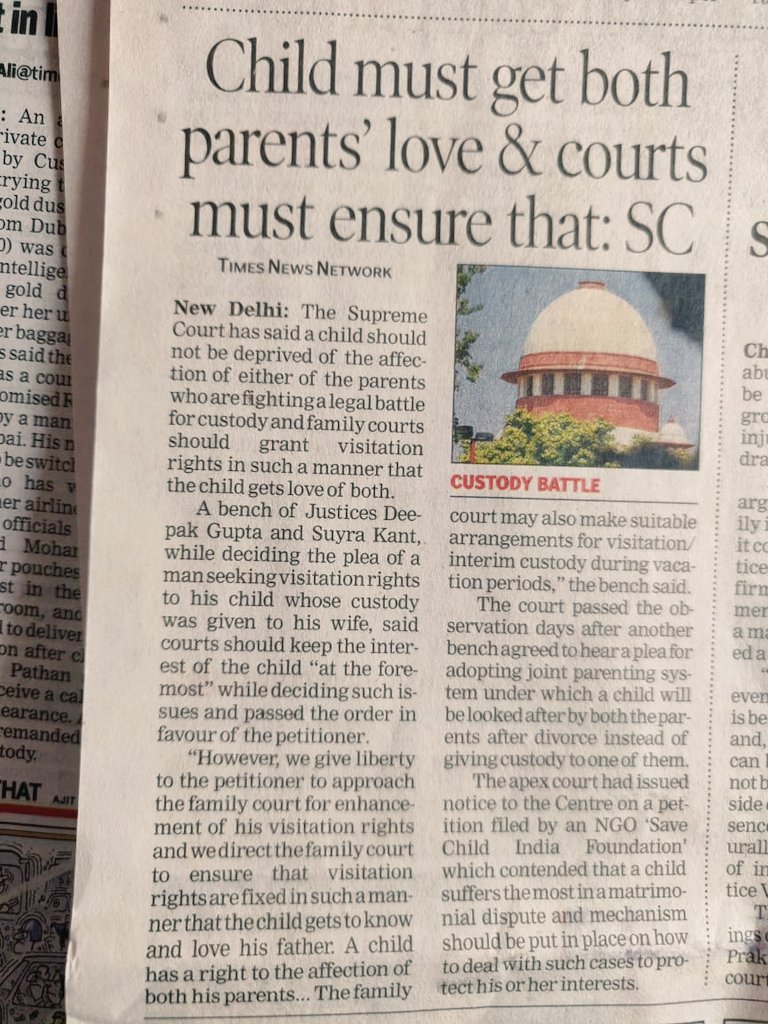 Meena eventually surrendered the custody of her daughter to Matruchhaya Orphanage in Nadiad
This is when Rajesh strongly argued that since the mother was unwilling to keep her own daughter, the custody should be immediately handed over to the biological father
Rajesh pleaded that Meena was constantly avoiding him to brush off the child custody matter
On other side, Meena and her father claimed that it was because of harassment from Rajesh, they had to hand over the child to an orphanage
Rajesh also raised the issue of a DNA test to be sure of the real father of the child, however, the high court pulled him up for doing so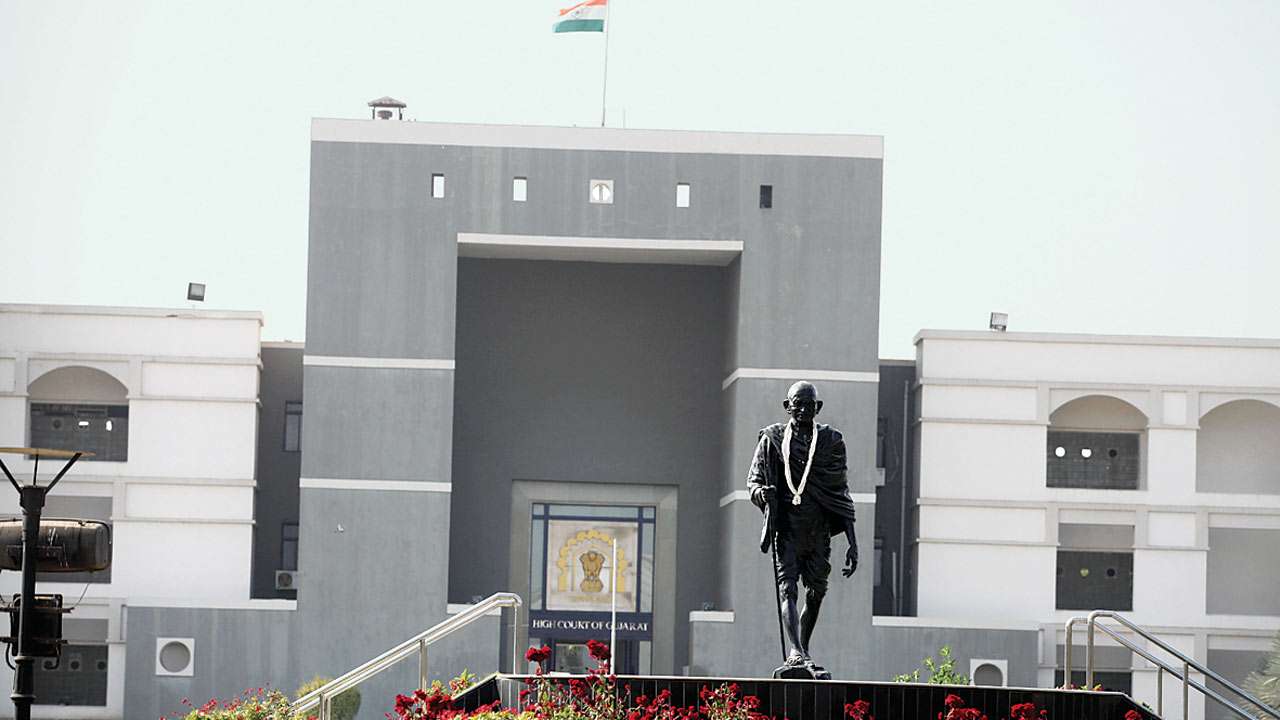 Gujarat High Court Observation:
The child was given in adoption after the Child Welfare Committee (CWC) passed an order declaring her to be legally free for adoption. The child was handed over to adoptive parents by the orphanage under a court's order.

Thus, the child is in legal custody of adoptive parents and the man (father) can obtain appropriate legal remedy by challenging the order by CWC as well as the court's.
On part of the orphanage and the CWC, it was submitted that all due procedure was followed before giving the child in adoption. Hence, the child's custody cannot be returned to the biological father in habeas corpus proceedings.
MUST READ –
Our Take:
Those who are wondering why did the father hand over the custody to mother in the first place, must know that as per Indian laws custody of child below the age of 5-years is always given to the mother by default
It is not clear under what pressure did Rajesh sign an MOU that he wont claim custody of his daughter ever; perhaps he was assured that the mother was better suited to bring up the girl child
The man was not even aware that Meena had handed over their child to an orphanage and he only learnt about the same when he approached the high court
There are so many loopholes in this case
Did the orphanage take consent of both parents while admitting the girl child?
Consent of biological father did not even matter, merely because he had handed over custody to the mother
Also, if you hand over custody to the estranged wife, does it empower the woman to dump the baby as she wants?
We understand that the High Court is merely going as per law, since the child has been legally adopted by other set of parents and they too have their rights to contest
But the flaw totally lies within our biased system, which does not feel necessary to even keep a biological father in loop while his child is being given up for adoption
ALSO READ –
Follow www.mensdayout.com on Facebook, Twitter and Instagram
Join our Facebook Group or follow us on social media by clicking on the icons below
Donate to Voice For Men India
Blogging about Equal Rights for Men or writing about Gender Biased Laws is often looked upon as controversial, as many 'perceive' it Anti-Women. Due to this grey area - where we demand Equality in the true sense for all genders - most brands distance themselves from advertising on a portal like ours.
We, therefore, look forward to your support as donors who understand our work and are willing to partner in this endeavour to spread this cause. Do support our work to counter one sided gender biased narratives in the media.
To make an instant donation, click on the "Donate Now" button above. For information regarding donation via Bank Transfer, click here.
Alternately, you can also donate to us via our UPI ID: [email protected]