While everyone is furious with the rampant kidnapping and rapes that are reported frequently, here is the other side to how some women have made these heinous offences sound so casual. And yet our Gender Biased Laws have no punishment whatsoever for these women who have been misleading the law and order system.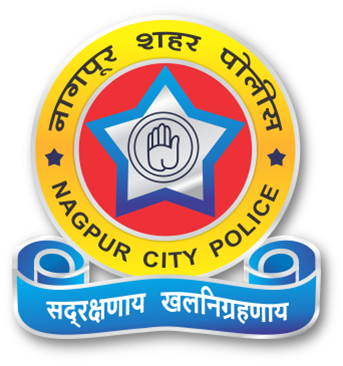 Case:
A woman from Nagpur, Maharashtra, cooked up a fake story about her kidnapping to hide the fact from her family that she had gone with a man on her own will
The parents alleged that four men forced their daughter into a four-wheeler while she was on way to college, and took her to a secluded place, from where she somehow managed to escape
Soon after, the police started investigations and took the woman to the spot where she said she was taken after being kidnapped
Nagpur Crime Branch teams also joined the probe and rushed to the spot
However, the police grew suspicious after finding contradictions in her statements
The police then checked a CCTV footage from near her college and found that the woman, a BA second year student, left with a man on his motorcycle after attending classes
When the police confronted the woman with evidence in front of her family, she confessed to cooking up the kidnapping story
Realising she will be scolded by family members for going out without informing them, the woman came up with the fake kidnapping story
The woman thought the matter would end up with parents believing her story
However, her parents approached the police, leading to the entire drama coming out in the open
Sunil Gangurde, Inspector of the Gittikhadan Police Station, said the 21-year-old woman along with her parents filed a kidnapping complaint at 8pm on Monday. Gangurde quoted:
Our further investigation revealed that she had gone to a place on outskirts of Nagpur city with her boyfriend who then later dropped her home. No case has been registered in this regard so far.
Our Take:
What is the message our police is giving to other women by not registering a case?
By allowing these women free, is the system not encouraging them to commit similar offences again and again?
There is no fear of arrest or any charges for filing false complaints by women
Such female minds are a curse to other genuine women victims who could be awaiting urgent assistance from police, while they are busy solving a fake case
ALSO READ –
http://voiceformenindia.com/in-the-news/false-gang-rape/
Follow www.mensdayout.com on Facebook, Twitter and Instagram
Join our Facebook Group or follow us on social media by clicking on the icons below
Donate to Voice For Men India
Blogging about Equal Rights for Men or writing about Gender Biased Laws is often looked upon as controversial, as many 'perceive' it Anti-Women. Due to this grey area - where we demand Equality in the true sense for all genders - most brands distance themselves from advertising on a portal like ours.
We, therefore, look forward to your support as donors who understand our work and are willing to partner in this endeavour to spread this cause. Do support our work to counter one sided gender biased narratives in the media.
To make an instant donation, click on the "Donate Now" button above. For information regarding donation via Bank Transfer, click here.
Alternately, you can also donate to us via our UPI ID: voiceformenindia@hdfcbank