Uttar Pradesh Police on Monday arrested two women for allegedly conspiring and informing police about a fake gang rape in Ghaziabad's Masuri district. According to the officials, the women alleged false gang rape in order to acquire compensation amount from the government.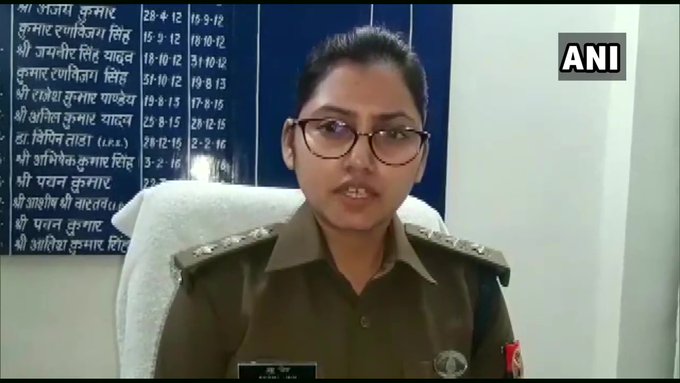 As per Anshu Jain, Deputy Commissioner of Police (DCP) Ghaziabad,
We received the information on Sunday at around 11:00 pm that a woman was lying at the side of the road near Dasna toll. Police reached the spot and took her to the hospital and when she came to her senses she told us that she was gang-raped.
Ghaziabad: Police arrested two women yesterday on charges of levelling false allegations of rape. Anshu Jain, SP Ghaziabad, says, 'Case registered against the two women as investigations revealed that they made false allegations of rape in order to get compensation from the govt" pic.twitter.com/DPv0CD6bXu

— ANI UP (@ANINewsUP) December 9, 2019
However, when the police investigated the matter further, it was revealed that the woman who was found lying near Toll, along with another woman had planned this conspiracy in order to acquire the compensation amount from the government. The minute Ghaziabad police learnt about this cooked up story, both the women were immediately arrested.
The accused women are residents of Masuri district, who had alleged that two people had raped them while they were heading towards Babugarh in a mini tempo.
These are not just one off cases, but increasingly becoming a trend where Rape / Gang Rape is being used for personal benefits or settling scores with estranged partners. This is a rare case where the women who lied have got arrested. However, in most cases, the men only get an acquittal and there are no consequences on the women who lie and file false rape cases.
If every police personnel would start believing the word of woman, its only time when Men will be beaten up on the road without getting any fair hearing at courts. One such incident went viral on social media, where a woman constable from Kanpur, UP, is seen beating up a road side man. While many have commented that he was eve teasing and thus deserved the beating, several others have questioned how can anyone take law in their hands and pronounce "instant justice".
WATCH VIDEO-
ALSO READ –
http://voiceformenindia.com/in-the-news/fake-gang-rape/
Join our Facebook Group or follow us on social media by clicking on the icons below
Donate to Voice For Men India
Blogging about Equal Rights for Men or writing about Gender Biased Laws is often looked upon as controversial, as many 'perceive' it Anti-Women. Due to this grey area - where we demand Equality in the true sense for all genders - most brands distance themselves from advertising on a portal like ours.
We, therefore, look forward to your support as donors who understand our work and are willing to partner in this endeavour to spread this cause. Do support our work to counter one sided gender biased narratives in the media.
To make an instant donation, click on the "Donate Now" button above. For information regarding donation via Bank Transfer, click here.
Alternately, you can also donate to us via our UPI ID: voiceformenindia@hdfcbank