Farhat Naqvi of Mera Haq Foundation, who is fighting the cases for three divorced women, has herself lost the legal battle against her husband and in-laws.
Despite a 12-year-long court proceeding, Farhat was not able to prove the allegations of dowry harassment imposed on her husband and other in-laws. The court acquitted Farhat Naqvi's husband Rehan Haider, brother-in-laws Rizwan, Irfan, Zeeshan and sister-in-laws Romana in the absence of any concrete evidence.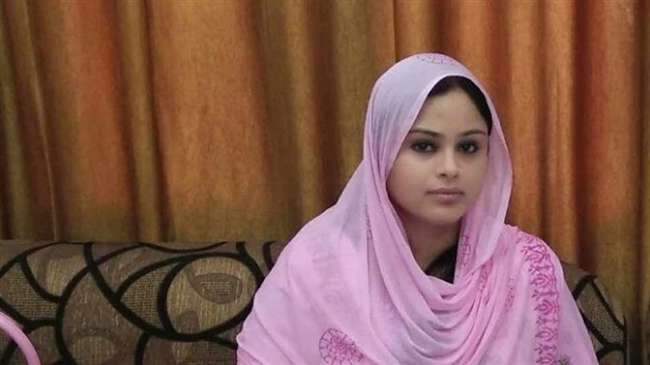 Case :
Farhat Naqvi was married on 28 April 2005 with Syed Rehan Haider, a resident of Rohili Tola, Uttar Pradesh

However, they got divorced shortly after marriage

Farhat had lodged an FIR for dowry harassment on August 30, 2007 against her husband, mother-in-law, brother-in-laws and sister-in-law at the local police station 

She alleged that post marriage, her in-laws started harassing her for a Maruti car as dowry

Farhat gave birth to a daughter on June 8, 2006 at Ashok Kiran Hospital and according to her the operation cost was borne by her father and not husband

However, the defence presented bills to the court which were borne by Farhat's husband at the time of their child's birth

Farhat also alleged that after the birth of the daughter, the in-laws started started demanding Rs 1 lakh along with the car in dowry

When their demand was not met, Farhat alleged that she was beaten up by her in-laws and thrown out of the marital home in January 2007

Later, all the accused in the dowry harassment case appeared in court and got bail
During the hearing of the case, Farhat's mother-in-law Nazmin died
During the hearing, statements of Farhat Naqvi, her brother and family were also recorded in the court
However, Farhat could not prove the charges of dowry harassment in the court even after 12 years
Rehan Haider's advocate Suresh Kumar Singh argued in the court that after marriage, Rehan and his family held Farhat dearly
Husband Rehan loved his wife Farhat very much and he also got Farhat to complete her B.Com degree in a Bareilly College
Farhat Naqvi is the sister Mukhtar Abbas Naqvi, Union Minister of Minority Affairs in the BJP Government. According to her she will not give up the fight for her rights and is planning to approach the High Court to seek justice. This judgement in her case has ironically come within a few days of Triple Talaq bill being passed in both the houses.
ALSO READ –
http://voiceformenindia.com/in-the-news/man-commits-suicide-dwarka-delhi-498a-threats/
Join our Facebook Group or follow us on social media by clicking on the icons below
Donate to Voice For Men India
Blogging about Equal Rights for Men or writing about Gender Biased Laws is often looked upon as controversial, as many 'perceive' it Anti-Women. Due to this grey area - where we demand Equality in the true sense for all genders - most brands distance themselves from advertising on a portal like ours.
We, therefore, look forward to your support as donors who understand our work and are willing to partner in this endeavour to spread this cause. Do support our work to counter one sided gender biased narratives in the media.
To make an instant donation, click on the "Donate Now" button above. For information regarding donation via Bank Transfer, click here.
Alternately, you can also donate to us via our UPI ID: voiceformenindia@hdfcbank