A 20-year-old boy from Kurla in Mumbai was accused of raping his mother in January 2018. He has now been acquitted by the sessions court this week, after his mother accepted that she had filed a false rape case against her own son.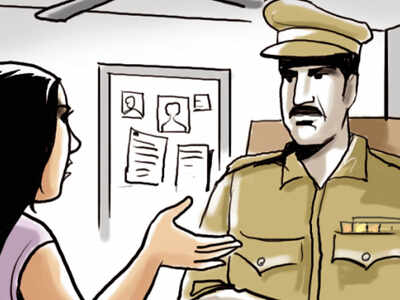 Case :
The woman's husband died in 2011 and she lived with her mother, sister and two children
The woman used to work at a hotel
She had alleged that the accused, her younger son was an alcoholic and frequently demanded money from her and his grandmother
On December 31, 2017 he took Rs 50 from her and left the home
When he returned on January 1, 2018, he was drunk and quarrelled with his mother
It is then the mother alleged that when she tried to pacify him, he took her into a room and raped her
The boy was arrested by local police on the same day and had been in jail since then
However, after more than one and a half years, the mother confessed that the son had returned home drunk but never raped her. She told the court that since the son became aggressive and with no other male member in the house, she filed the false rape complaint.
The court held that her medical reports too did not support the claim of the prosecution. Concluding the case and releasing the boy, the court said,
Having considered the entire evidence on record, the court has no any other way than to hold that the prosecution has failed to prove beyond doubt that the accused has committed the offence. The accused, in his final statement, had begged for forgiveness for drinking and fighting with his mother. He is a young 19-year-old boy. His apology seems to be from the bottom of his heart.
One can look at this case from a sympathy point of view for the widow mother, however, to justify her filing a false rape case against her own son sets a very wrong example in society. What's the guarantee that woman relatives won't misuse this law tomorrow for settling matters related to assets and property?
There is no punishment whatsoever for the woman in this case for filing a false FIR with police. Unfortunately such precedents set by our judiciary leave no fear in any woman before filing a fake fabricated case.
ALSO READ –
http://voiceformenindia.com/in-the-law/false-rape-charges-on-minor-gurugram/
Join our Facebook Group or follow us on social media by clicking on the icons below
Donate to Voice For Men India
Blogging about Equal Rights for Men or writing about Gender Biased Laws is often looked upon as controversial, as many 'perceive' it Anti-Women. Due to this grey area - where we demand Equality in the true sense for all genders - most brands distance themselves from advertising on a portal like ours.
We, therefore, look forward to your support as donors who understand our work and are willing to partner in this endeavour to spread this cause. Do support our work to counter one sided gender biased narratives in the media.
To make an instant donation, click on the "Donate Now" button above. For information regarding donation via Bank Transfer, click here.
Alternately, you can also donate to us via our UPI ID: voiceformenindia@hdfcbank