Life of one woman is precious, but lives of several men who commit suicide annually in India due to harassment by wife and in-laws means nothing to our government. Male Inequality Statistics are never tracked, mainly due to the absence of any Commission For Men, unlike National Commission for Women (NCW). Below suicide case reported from Noida, is one more shameful incident under Male Gender Issues, where a bright young mind has taken his life.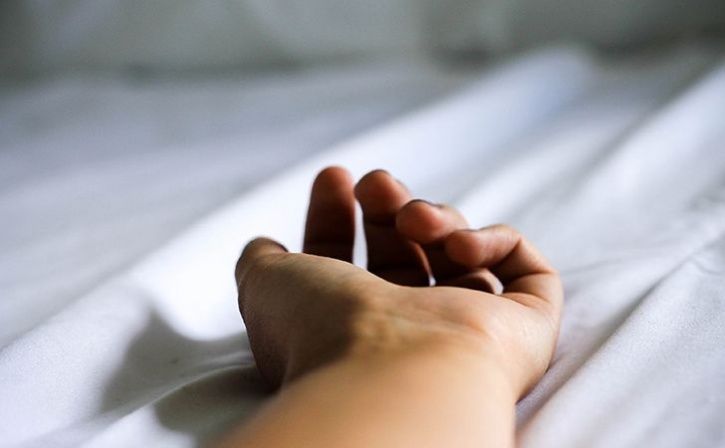 Case:
The couple had got married in 2014
The husband was a 39-year-old IIT-IIM graduate working as a software engineer with a private firm in Gurgaon, and the wife was posted in a PSU in Haridwar at the time of marriage
After a while, they both got transfers to Noida and moved to Sector 45
Soon afterwards, they started facing problems and the husband ended up losing his job
He started his own venture but that also failed to take off
He was being constantly pressured by the wife's family and one day, the son informed his parents, that he was assaulted by his father-in-law and two brothers-in-laws, who even threatened to harm him
Later, the husband had moved to the Sector 128 house after he filed for a formal separation
According to the deceased's father, his daughter-in-law had also filed a case against his son, accusing him of subjecting her to cruelty, almost two years ago, when they separated
The husband was under tremendous pressure and told his family how his wife and her family were demanding Rs 50 lakh and a flat to withdraw that case
The husband's family says they are convinced that it was the physical and mental harassment that led to their son's untimely death
On Monday morning at 10am, the husband's parents got a call from the security guard that their son had jumped off from the balcony of his 10th floor apartment in Sector 128 and died on the spot
Even though no suicide note was recovered from the spot, the family suspects that his ongoing marital discord and financial trouble pushed him to suicide
The family has blamed the daughter-in-law for driving their son to take this drastic step
Noida Expressway police station has registered a case of abetment to suicide under IPC Section 306 against the wife, her parents and two brothers
Following an autopsy, the body was handed over to the parents of the husband, who currently reside in Delhi
Bhuvnesh Kumar, station house officer, Expressway police station, said:
So far, the family has not been able to provide the wife's exact address. We are working on this. A probe in the matter is underway. Due legal action will be taken soon.
While the current system is extremely biased and almost a legal extortion forum for women and their families to exploit the husband for alimony, we still urge Men to stay strong and reach out to our Men's Rights NGOs listed on Men's Day Out Home Page. 
It will be unjust if we say we understand the situation, but by ending your life, you are leaving your parents and loved ones in a terrible and miserable situation. Fight Back, We are with you…
ALSO READ –
http://voiceformenindia.com/in-the-news/suicide/neeraj-dutt-suicide-case-gurugram/
http://voiceformenindia.com/in-the-news/husband-dies-in-jail-due-to-kidney-failure/
Follow www.mensdayout.com on Facebook Twitter and Instagram
Join our Facebook Group or follow us on social media by clicking on the icons below
Donate to Voice For Men India
Blogging about Equal Rights for Men or writing about Gender Biased Laws is often looked upon as controversial, as many 'perceive' it Anti-Women. Due to this grey area - where we demand Equality in the true sense for all genders - most brands distance themselves from advertising on a portal like ours.
We, therefore, look forward to your support as donors who understand our work and are willing to partner in this endeavour to spread this cause. Do support our work to counter one sided gender biased narratives in the media.
To make an instant donation, click on the "Donate Now" button above. For information regarding donation via Bank Transfer, click here.
Alternately, you can also donate to us via our UPI ID: voiceformenindia@hdfcbank