A row over sexual harassment had broken out in Bollywood exactly a year ago, after Ex Miss India and small time actress accused one of her co-stars, Nana Patekar of harassing and threatening her on a film set in 2008.
In a separate case, she also accused director Vivek Agnihotri of asking her to remove her clothes during the filming of her film, Chocolate (2005). She added that the matter didn't turn ugly as her co-stars Suniel Shetty and Irrfan Khan came to her defence.
Tanushree Dutta repeated the allegations saying, Patekar was present on the sets even when he was not required for the shoot and he pulled her arms to teach her how to dance. However, in June this year, Mumbai Police informed a local court that it had no evidence to prosecute Patekar in a 10-year-old molestation case lodged against him by actor Dutta. On the other hand Tanushree then expressed disappointment over the "clean chit" to him and called the police and the legal system "corrupt".
Tanushree had left for her home in US in early January 2019 and is back in India with her latest interview to Bollywood Now. She said all Bollywood folks are hypocrites and also abused Aamir Khan for reuniting with Subhash Kapoor on his latest project, Mogul. Tanushree also slammed the Bollywood fraternity for working with names who were 'accused' during the #MeTooIndia Movement.
WATCH VIDEO :
In other story, Tanushree is actively looking for a fresh start in Bollywood. The actress said,
It is too early to talk about it but I am looking for projects, however I have not settled for anything yet. I had got several offers in the past but I didn't pay much attention to them. But this time I am considering the offers. Let's see.
All we can say to this flag bearer of #MeTooIndia Movement is :
#MeToo or accusing men of sexual harassment is very much needed
However, you cannot have anyone accusing anybody as a one way traffic
If the harassment allegations are true, the women must approach the case as per law and in a time bound manner, so that the system has enough evidences to book the accused
Surely, there will be many cases where the men are guilty, but you cannot start an open court of justice demanding people not to work with them, unless and until they are pronounced guilty by the court of law
In a reverse, will this hold true, if men started naming shaming women who stalk them, send them sexually motivated texts or even misuse their power to get them in bed?
Surely, Bollywood does have several female sexual perpetrators too, whose names never come to the fore
Lastly, will Tanushree accept abuses back from Aamir Khan in the name of Gender Balance? The answer is a Big Underlined NO because then the victim shaming card will be immediately pulled out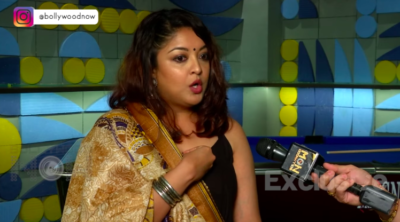 Some of the comments on this video read as :
There are two kind of people:
1) who are dedicated and work hard in front of camera, they are too much indulged in their work, get success and limelight
2) who too are dedicated, worked hard in front of camera, but stardome and success fades away with time, yet they work hard on mic, instead of camera. she is the 2nd of kind…..

Tanushree Dutta abuses Aamir Khan

Only one question,As per law ,there is a difference between accused and guilty..So I can accuse any 1 as per my convenience, it doesn't means he is guilty..If Law convicts him guilty, and then people work them, in that case u can say it's wrong but still if some1s bread and butter is through films ,they will definitely work with them irrespective of what. If we can chose a MLA ,MP OR minister despite of having there criminal records, why bollywood people can't with those people who are just accused of something which is not yet proven…. Utter nonsense and bullshit by this lady.she is a loser, simple is that… and why no great and successful females stars accused any1 in meetoo movement..Why only failed actors made the allegation..it's understood boss… Tanushree Ko Achanak 10 saal ke Baad ankh khula, ki Nana Patekar ne usko molest kya tha.. What nonsense man….Get a life lady.
ALSO READ –
http://voiceformenindia.com/in-the-news/notmydeepika-luv-ranjan-deepika-padukone/
Follow www.mensdayout.com on Facebook, Twitter and Instagram
Join our Facebook Group or follow us on social media by clicking on the icons below
Donate to Voice For Men India
Blogging about Equal Rights for Men or writing about Gender Biased Laws is often looked upon as controversial, as many 'perceive' it Anti-Women. Due to this grey area - where we demand Equality in the true sense for all genders - most brands distance themselves from advertising on a portal like ours.
We, therefore, look forward to your support as donors who understand our work and are willing to partner in this endeavour to spread this cause. Do support our work to counter one sided gender biased narratives in the media.
To make an instant donation, click on the "Donate Now" button above. For information regarding donation via Bank Transfer, click here.
Alternately, you can also donate to us via our UPI ID: [email protected]