The Delhi Commission for Women (DCW) raided three spa centres in the past two days and found that the establishments were running a sex racket under the garb of spa services. DCW's chairperson Swati Maliwal has accused the Delhi Police of colluding with the spa centres running the sex racket. On September 5, Maliwal tweeted,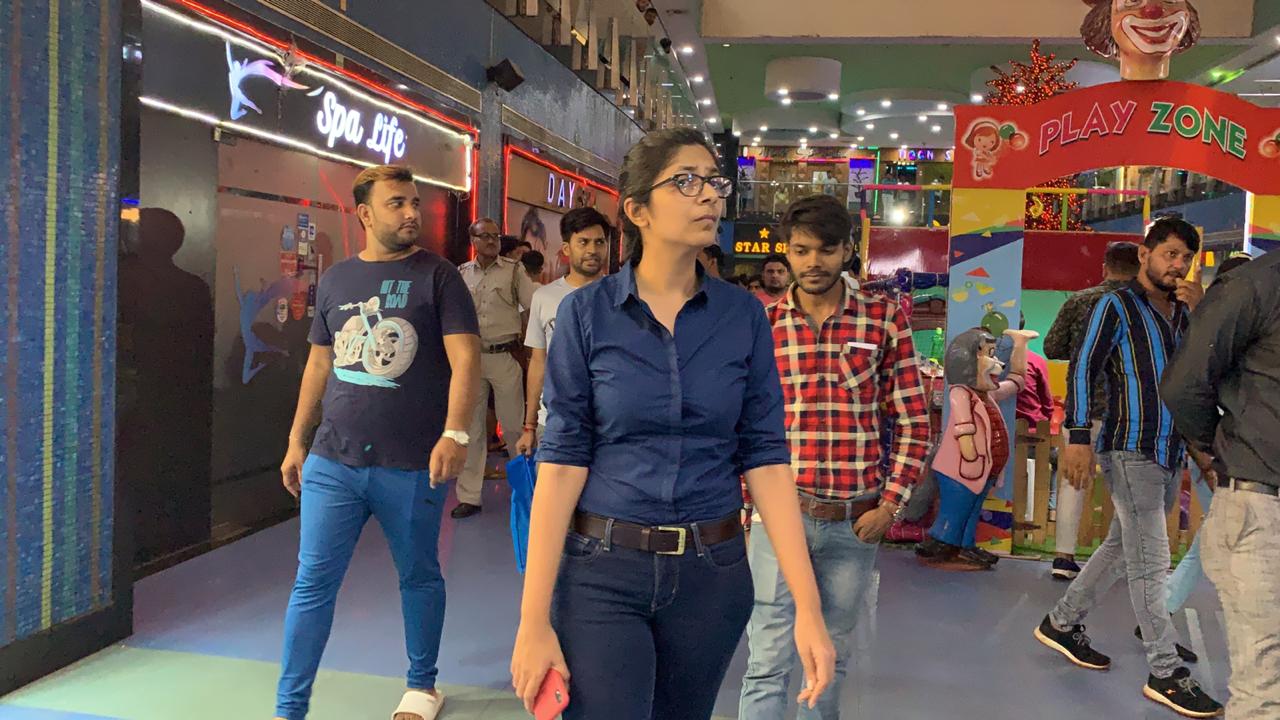 This is not Bangkok but 'Day One' Spa at Crossover Mall, Delhi. Naked men indulge in wrong practices with the girls inside locked rooms. When they were questioned how would they feel if a woman they loved did such a thing, they had no answer! This one mall has dozen such spas. Shame!
ये बैंकॉक नही दिल्ली के क्रॉसरिवर मॉल का 'डे वन' स्पा है। नंगे आदमी अंदर से बंद कमरों में लड़की के साथ ग़लत काम करते हैं।

जब उनसे पूछो की क्या उनको अच्छा लगेगा अगर कोई महिला जिससे वो प्यार करते हैं, ऐसा काम करे तो उनपे कोई जवाब नही है!

इस 1 मॉल में दर्जनो स्पा है। शर्मनाक! pic.twitter.com/IneZpeu0qp

— Swati Maliwal (@SwatiJaiHind) September 5, 2019
Swati Maliwal also sent summons to the Delhi Police and Municipal Corporation of Delhi (MCD). Questioning the police and the corporation, Swati asked why the licence of these establishments was not cancelled.
Delhi CM, Arvind Kejriwal too tweeted praising Maliwal for taking "personal risks" in this raid.
स्वाति जी व्यक्तिगत जोखिम उठाकर जिस निडरता के साथ काम कर रहीं हैं, ये वाक़ई क़ाबिले तारीफ़ है। उनका काम एक उम्मीद देता है कि "हो तो सकता है"। https://t.co/jnbNqa1p6j

— Arvind Kejriwal (@ArvindKejriwal) September 6, 2019
Case :
Swati Maliwal said that the DCW received information that Crown Spa Centre was running a sex racket and she along with a DCW team visited the spa centre in Madhu Vihar, New Delhi
Two more spa centres, Jasmine and Jannat, in Nawada near Dwarka in New Delhi were raided on Thursday
In one case the police have not registered an FIR
The DCW found that in many rooms, people were found in compromising position along with other objectionable things
DCW अध्यक्ष @SwatiJaiHind और उनकी टीम SPA सेंटर के जिस भी कमरे में गई वहां यूज कंडोम मिले….

कितने शर्म की बात है कि देश की राजधानी दिल्ली में स्पा सेंटर के नाम पर सेक्स रैकेट चल रहा है।

स्पा सेंटर से एक मोटा रकम पुलिस के आला अधिकारियों तक जा रहा है इसलिए यह धंधा चल रहा है। pic.twitter.com/6Hm2xdJDI8

— Amit Mishra (@Amitjanhit) September 4, 2019
Swati Maliwal said that that the DCW rescued nine girls from the spa centres
Meanwhile, the police said they went to the spas, but no minor girl was found there
All the women working at the spas told the police that they were doing the job of a masseuse out of their own will
The police said, women, including the manager of the spas, were brought to the Mohan Garden police station by a DCW member
दिल्ली के हर कोने पे स्पा है। पुलिस MCD की नाक के नीचे धंधा चल रहा है।

इस स्पा में भी नंगे लड़के बंद कमरे में लडकी के साथ पाए गये।

बिना रुके & डरे हम स्पा सेंटर का भांडा फोड़ेंगे।

आप 181 पे कोल करके कम्प्लेंट करें। ये मुहीम तब तक जारी है जब तक MCD पुलिस ये गंदगी ख़त्म न करे! pic.twitter.com/fs9XnOLVGc

— Swati Maliwal (@SwatiJaiHind) September 5, 2019
While refuting all the charges, they alleged that the DCW members forcibly made them admit that a sex racket was being operated from the spas
The manager also produced a copy of a valid spa licence issued by the South Delhi Municipal Corporation (SMDC)
इस वीडियो को देखें यह कोई जीबी रोड का वीडियो नहीं बल्कि द्वारका, नवादा और उत्तम नगर के सैकड़ों स्पा सेंटर में से एक स्पा सेंटर का है जहां पर आज @SwatiJaiHind ने रेड मारी है।

देश की राजधानी दिल्ली में स्पा सेंटर के नाम पर पुलिस की मदद से खुलेआम सेक्स रैकेट चल रहा है। pic.twitter.com/Zr4T1OWCGd

— Amit Mishra (@Amitjanhit) September 4, 2019
In their statements, the women working at the spas alleged that they were beaten up by the women accompanying Maliwal during the DCW inspection
The police added that a medical examination of the women working at the spa was also carried out
A complaint was sent to the prosecution branch for a legal opinion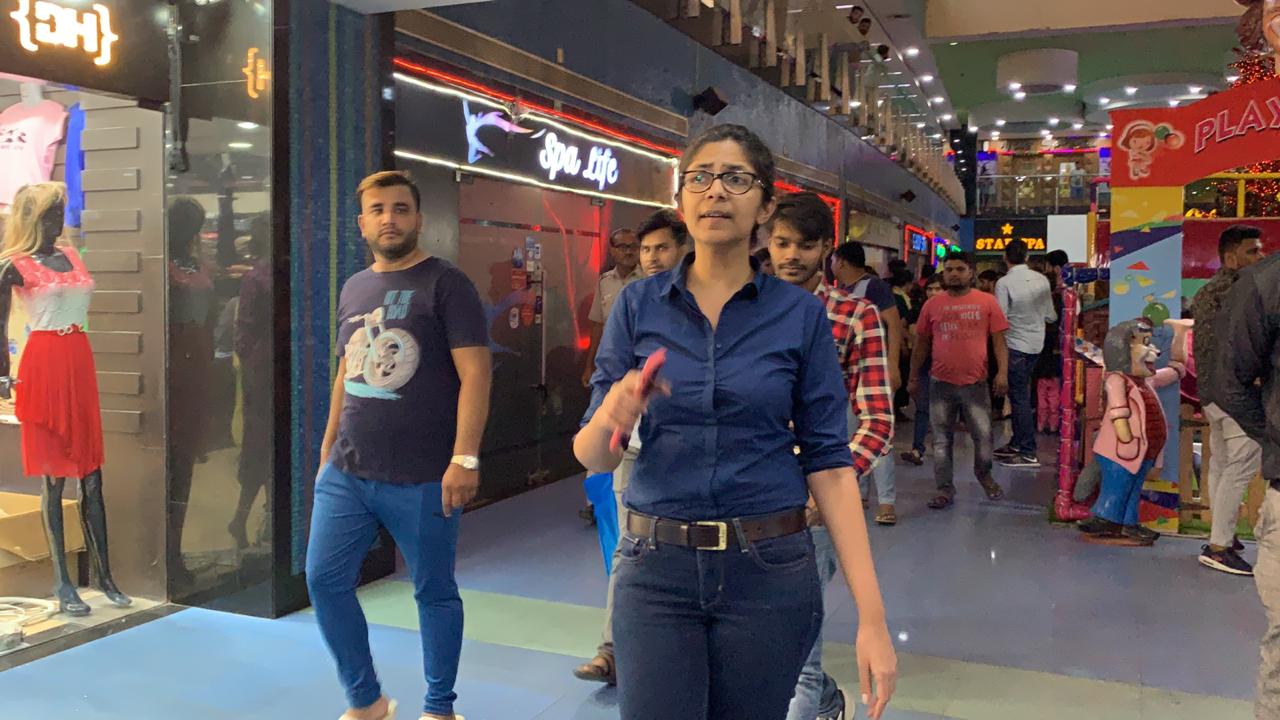 While the truth will be ascertained post investigations, several supporters of Gender Equality reacted questioning Maliwal why was she only making a monster out of the Men? Why did she not get the women humiliated equally who were an equal party to the alleged crime!
@SwatiJaiHind did u got those ladies arrested so that they can't do such crime again?

Note one important thing that u don't have law to punish women so u r shaming Men

SC scraped #IPC497 m now when even a husband can't stop his wife, how u can stop those ladies?…. (1)

— Mishthi (@Mishthi4u) September 5, 2019
Reactions please because I honestly have a lot to say. Either this woman doesn't know whats happening in many spas, discs etc in Delhi NCR with active consent of women or she's habitual of moral policing men. https://t.co/HPeGEL40qe

— Deepika Bhardwaj (@DeepikaBhardwaj) September 4, 2019
She is just behind men's only and do free ki publicity for herself that she is doing some work, if she is mentally balanced and sound person she wud have taken action against the lady also who were working in that spa

— The Human (@TheTodaysTruth) September 4, 2019
True if a woman is not abducted and she is doing at her free will it is known as consent. If she solicited her services for cash or favours then I an not aware what the law says but the woman is EQUALLY responsible. If it is really a massage place yes massage is done in underwear

— Simpleworld (@Simpleworld6) September 5, 2019
She should be punished for defaming people n invasion of privacy !!!

— नाम में क्या रक्खा । (@coolcandy222) September 5, 2019
On Aug 28, Maliwal was called out by Alt News for posting a fake video of child abduction. In this case too, she had asked Delhi Police to take action. Many had then condemned her to act more responsibly especially when she was tweeting from an official post.
Despite being told this was a fake video, Maliwal has still not deleted the same.
Pls delete your tweet & don't lend your voice to child-kidnapping rumors. This is an old video, not from Delhi, of a man kidnapping his own children who were living with his separated wife. Fact-check? https://t.co/xO7beR5que https://t.co/feUcGskWyH

— SamSays (@samjawed65) August 28, 2019
On earlier occasion, Maliwal even posted a child rape video tagging Delhi Police to take action. The incident had taken place in Hyderabad and without verification, DCW Chief had randomly tagged local police irresponsibly. Read Full Details Here. 
ALSO READ HOW DELHI GOVERNMENT IS APPEASING WOMEN JUST BEFORE THE UPCOMING ASSSEMBLY ELECTIONS. 
http://voiceformenindia.com/in-the-news/dtdc-metro-free-rides-for-women/
Join our Facebook Group or follow us on social media by clicking on the icons below
Donate to Voice For Men India
Blogging about Equal Rights for Men or writing about Gender Biased Laws is often looked upon as controversial, as many 'perceive' it Anti-Women. Due to this grey area - where we demand Equality in the true sense for all genders - most brands distance themselves from advertising on a portal like ours.
We, therefore, look forward to your support as donors who understand our work and are willing to partner in this endeavour to spread this cause. Do support our work to counter one sided gender biased narratives in the media.
To make an instant donation, click on the "Donate Now" button above. For information regarding donation via Bank Transfer, click here.