Former Union Minister Late Sushma Swaraj's husband, Swaraj Kaushal enjoyed a heart-warming camaraderie with his beloved wife. The Swaraj love story started in their college days and was witnessed by the new generation when madam Sushma said she wanted to quit active politics because she would like to spend more time with her husband.
Her husband, fellow lawyer and friend, Mr Kaushal had won the Internet then by saying,
Thank you very much for your decision not to contest any more elections. I remember there came a time when even Milkha Singh stopped running.
ALSO READ –
Kaushal has been active on twitter off lately and is highly popular for some touching and candid stories that he puts across. Swaraj who tweets from his personal handle @governorswaraj shared yet another story, which brought out the ugly side of harassment and verbal violence on husbands, which our society often considers as a joke. He narrated an incident that took place at dinner in a Delhi club.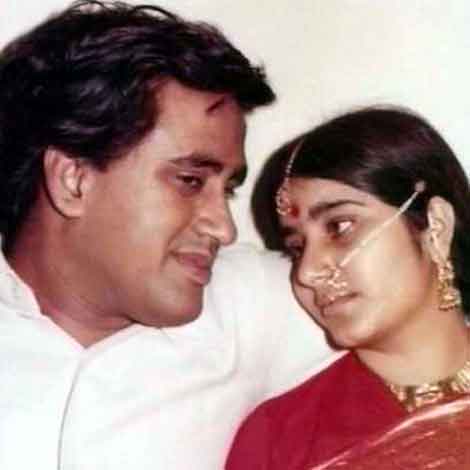 Swaraj shared how he was shocked to see a wife of a decorated man in uniform belittling and ridiculing him in public. Governor Swaraj concludes how society will not respect any individual who does not respect his or her spouse back at home.
Here's the story as quoted by Mr Kaushal:
ALSO READ –
I will tell you a story, a real one. I am hosting a lawyer couple for dinner in a club. We are in the Bar. There is an aged couple on the adjacent table. They are sharing a drink. The man is sitting quiet. The lady is busy scolding him. I soon realise that he is her husband.

"You should learn to be wise. But you have been a fool and you will remain a fool." It is good forty minutes and the class on. We decide to leave for the dining room. As soon as we order food, the couple arrives and they occupy the next table. The lady is back in form.

So we quickly finish our dinner and settle the Bill. I call the bearer aside and ask him 'who is this couple ?' The bearer says, 'Sir, you don't know, he is Air Marshall so and so.' I am shaken to my bones. Oh, what a man, so distinguished and decorated. Look at his fate.

As we move out, I tell my guest couple about his gallantry awards. What all this man must have done to bring glory to his family. But this is no way to ridicule the husband and esp one known for his valour. What a distinction, the man has been an Air Marshal.

The couple listens to me. The husband is silent but the wife explodes. She says, 'then what ? Husband is husband, he must listen. How does the rank matter ?' I see them off. But this incident does not go off my mind. Thank God, I have never faced this.

I believe the biggest idiot is one who scolds his wife in public. The most uncultured woman is one who scolds her husband in public. If the husband or wife is not respected at home, nobody will respect them in the society. Hope you agree with me.
ALSO READ –
We couldn't agree more with you sir…………and this is exactly what Men's Rights Activists also advocate. We strongly condemn any man who verbally or physically abuses a woman; however, we also object when Men are at the receiving end, but the society mocks them as losers or the ones who 'deserved that treatment' from their wives.
Thank you for sharing this eye opening incident that projects the 'Other Side'.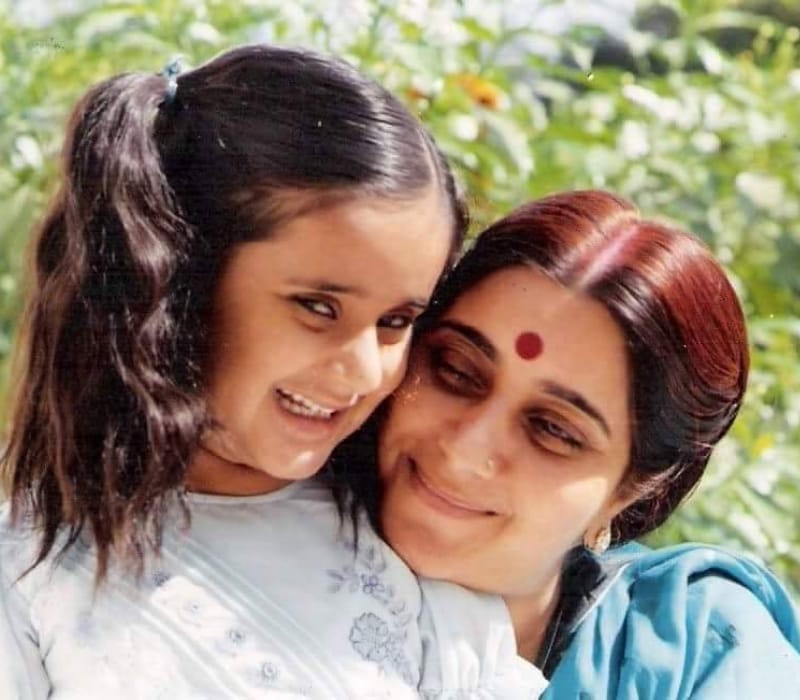 Recently, social media platform Twitter shared a video of Sushma and Kaushal Swaraj's daughter Bansuri Swaraj which went viral. Bansuri shared how her mother effectively used the medium to aide and assist every individual in need. Watch Video:
#TwitterDiplomat: Late @SushmaSwaraj was a fierce advocate for using Twitter for governance, connecting with Indians across the world. She Tweeted for #EveryWoman pic.twitter.com/t0p6NKvKYd

— Twitter India (@TwitterIndia) March 6, 2020
ALSO READ –
http://voiceformenindia.com/in-the-social/masaba-gupta-madhu-mantena-divorced-masaba-refuses-to-take-alimony/
Follow www.mensdayout.com on Facebook, Twitter & Instagram
We are now on Telegram. Follow Us For More Updates
Join our Facebook Group or follow us on social media by clicking on the icons below
Donate to Voice For Men India
Blogging about Equal Rights for Men or writing about Gender Biased Laws is often looked upon as controversial, as many 'perceive' it Anti-Women. Due to this grey area - where we demand Equality in the true sense for all genders - most brands distance themselves from advertising on a portal like ours.
We, therefore, look forward to your support as donors who understand our work and are willing to partner in this endeavour to spread this cause. Do support our work to counter one sided gender biased narratives in the media.
To make an instant donation, click on the "Donate Now" button above. For information regarding donation via Bank Transfer, click here.
Alternately, you can also donate to us via our UPI ID: [email protected]