Today he is well-known as an International Sand Artist who has represented India at more than 50 sand sculpture championships, where he has been awarded almost 30 times.
Who is Sudarsan Pattnaik?
Sudarsan was born into a low-income family in Puri, Odisha. Due to the financial constraints within the household, Sudarsan had to give up his education just after completing his 6th Grade.
As many less fortunate Indian homes, the young boy too had to start contributing to support his family by taking up odd labourer jobs in his neighbour's house. Since the age of 7, Sudarsan had developed fondness for drawing and sketching and with his exceptional talent he did not care whether he had the means to purchase colours, pencils, papers, etc. As a spirited artist, he chose nature as his canvas and ended up on the golden beaches of Puri. Since then, Sudarsan only spoke with his utmost expressive sand arts.
His Popular Themes
Apart from the fact that Pattanaik is one of the first artists in India to make gigantic detailed sculptures from sand, his popularity can also be attributed to the fact that he chooses very topical issues to represent through this art. He has driven several social messages through his recurring themes that revolve around climate change, pollution, saving the trees, Go Green initiatives and also managing plastic wastes.
Over the years, Sudarsan observed the rise in the sea level. Initially, when he had started making sand art, the sea was further away and the beach was bigger. But, with time the sea had moved forward because of climate change. Therefore, this environmental of aspect projecting pollution of seas and oceans is often depicted in his sculptures.
In 2008, Pattnaik's work received major recognition during the sand sculpture world championship competition in Berlin, Germany. His choice to showcase the impact of climate change won several hearts globally. As his inspiration, he took Knut, the famous polar bear of Germany and showed him sitting on top of a globe with a sign that said, 'Save My Family.'
Padma Shri Sudarsan Pattnaik
In January 2014, at the age of 36, Sudarsan was conferred with the Padma Shri award by the Government of India for being instrumental in popularizing sand art not just within the country but at an international level as well.
With the announcement of Padma Shri, his students had congratulated him in an unique way by creating his sand sculpture at Puri beach of Odisha. They had created a 5 ft high sand sculpture of Sudarsan by using about 3 tonne of sand with some colour sand. They dedicated the art to their guru who was going to be honoured with Padma Shri that year.
His Message to the World Community
While he has been trying hard to educate people about environmental issues, he also believes that panicking about them won't help. Awareness and positive thinking can go a long way according to the sand sculptor. At a time when world leaders are still denying climate change, Sudarsan is hoping that his art will make an impact on many and make them do their bit about the climate change.

Below are some of Sudarsan's works that will leave us speechless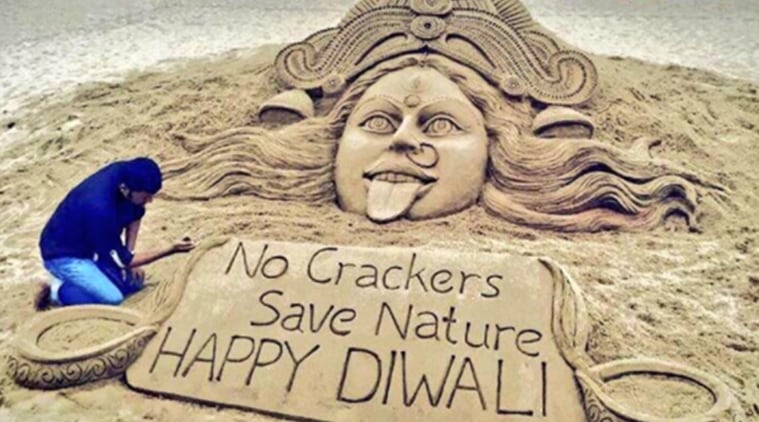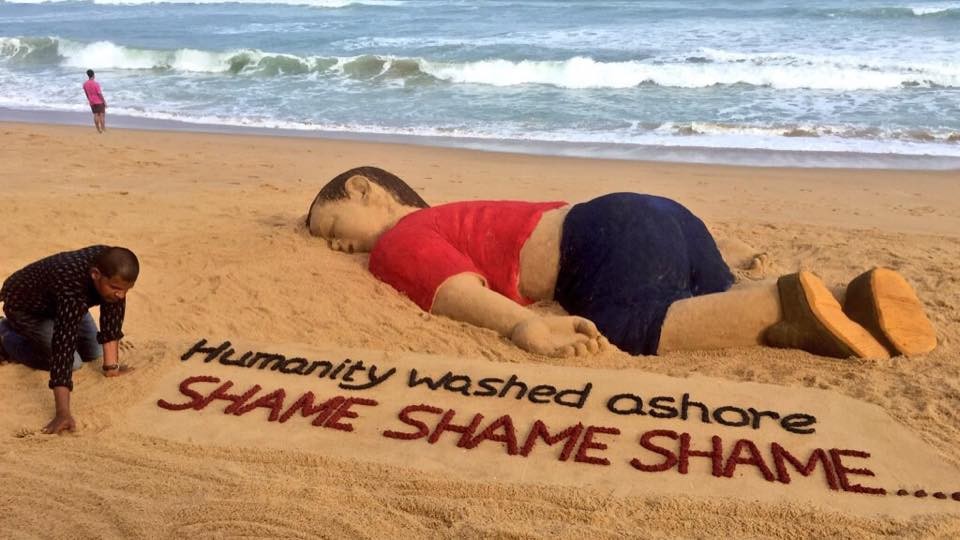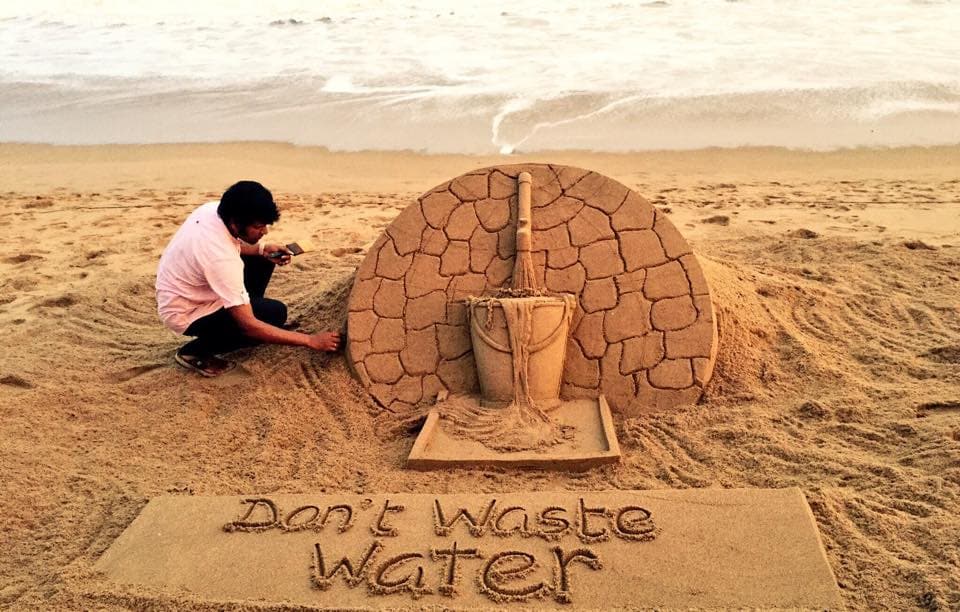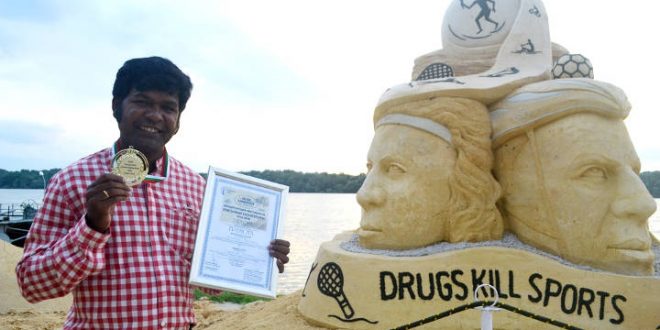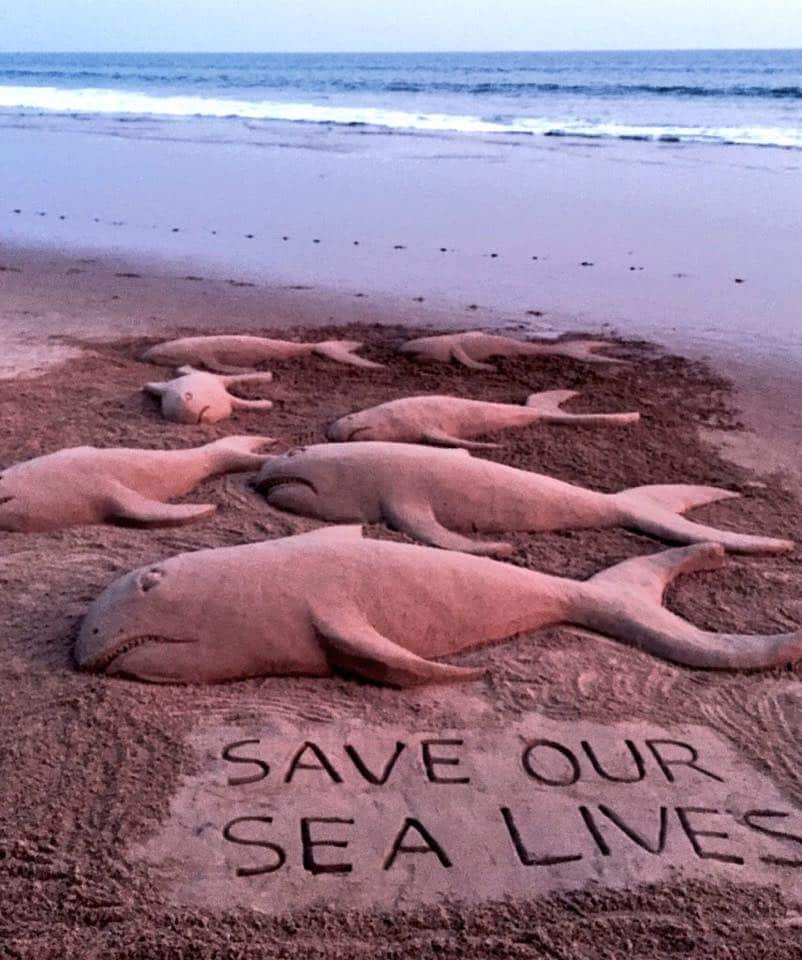 Now that's simply brilliant!
Join our Facebook Group or follow us on social media by clicking on the icons below
Donate to Voice For Men India
Blogging about Equal Rights for Men or writing about Gender Biased Laws is often looked upon as controversial, as many 'perceive' it Anti-Women. Due to this grey area - where we demand Equality in the true sense for all genders - most brands distance themselves from advertising on a portal like ours.
We, therefore, look forward to your support as donors who understand our work and are willing to partner in this endeavour to spread this cause. Do support our work to counter one sided gender biased narratives in the media.
To make an instant donation, click on the "Donate Now" button above. For information regarding donation via Bank Transfer, click here.
Alternately, you can also donate to us via our UPI ID: voiceformenindia@hdfcbank