Success does not come by chance, but by focus and dedication. It does not matter where you are born, what matters is how do you make the most of what you have. Avnish Chhikara, 22, had to pay for his B.Tech costs by offering home tuitions, but now the young man works for Amazon and earns Rs 67 lakh a year. 
There is really no alternative for hard work, and it pays off in the coming years. This success story of a farmer's son from Sonipat in Haryana, speaks volumes of how you are the master of your destiny. 
His Story
Avnish is the son of a farmer-cum-driver from Kraweri village and a student at Deenbandhu Chhotu Ram University of Science and Technology (DCRUST) in Murthal, Sonipat. His achievement, that he attained through sheer willpower and commitment, has made his parents extremely delighted and proud.
Challenges
Speaking to the media, Avinash said,
There were times when I had no money to pay my university fees, but I managed somehow, partially by giving tuitions.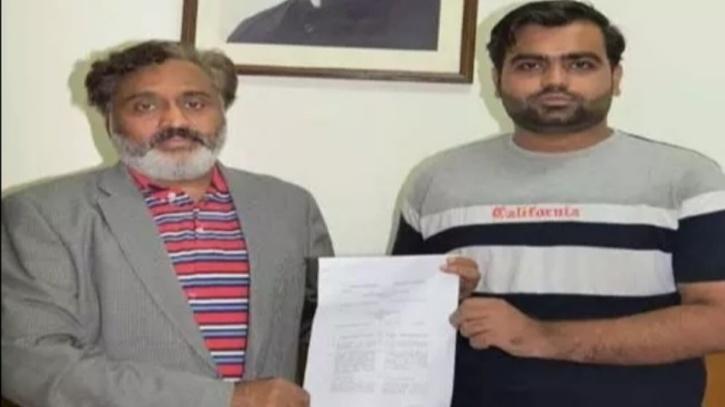 He further exclaimed that after his engineering classes, he used to study for 10 hours daily. It is during the pandemic, he applied for an internship at Amazon with a monthly stipend of Rs 2.40 lakh. The American software company later offered him a package of Rs 67 lakh per annum after being impressed by his efforts during the internship. The deal might be worth up to Rs 1 crore after a year.
Professor Anayath, DCRUST vice-chancellor, was all praise for Avnish. He expressed that he was extremely happy that a student from such humble background had achieved this milestone through hard work. He also hoped that Avnish's narrative would inspire other youngsters to aspire for greater heights.
The above story should be motivating for many young students, however, the same should also not become a cause for of low self esteem, for those who cannot make it. Identify your strengths, set realistic goals, and then work towards achieving those pinnacles.
Author: Shreya Bhandari is a 3rd year Bachelors of Journalism student and currently working as an intern with MDO. 
ALSO READ –
ALSO WATCH –
#Opinion

 | AICTE New Rules
Join our Facebook Group or follow us on social media by clicking on the icons below
Join our Facebook Group or follow us on social media by clicking on the icons below
Donate to Voice For Men India
Blogging about Equal Rights for Men or writing about Gender Biased Laws is often looked upon as controversial, as many 'perceive' it Anti-Women. Due to this grey area - where we demand Equality in the true sense for all genders - most brands distance themselves from advertising on a portal like ours.
We, therefore, look forward to your support as donors who understand our work and are willing to partner in this endeavour to spread this cause. Do support our work to counter one sided gender biased narratives in the media.
To make an instant donation, click on the "Donate Now" button above. For information regarding donation via Bank Transfer, click here.