In yet another bizarre verdict against only one (male) gender, Delhi court has found a man guilty of showing middle finger to his sister-in-law and can order a maximum of three years of punishment and a fine next week.
According to metropolitan magistrate Vasundhara Azad,
This undeniably amounts to making utterances or gestures intending to insult the modesty of a woman.
Case :
This case dates all the way back to 2014, when the woman filed her complaint that the man flipped her off, in addition to passing lewd remarks and even physically harming her
The man was then booked under the IPC sections 509 (word, gesture or act intended to insult the modesty of a woman) and 323 (punishment for voluntarily causing hurt)
In 2015, the man pleaded 'not guilty' to the charges and demanded a trial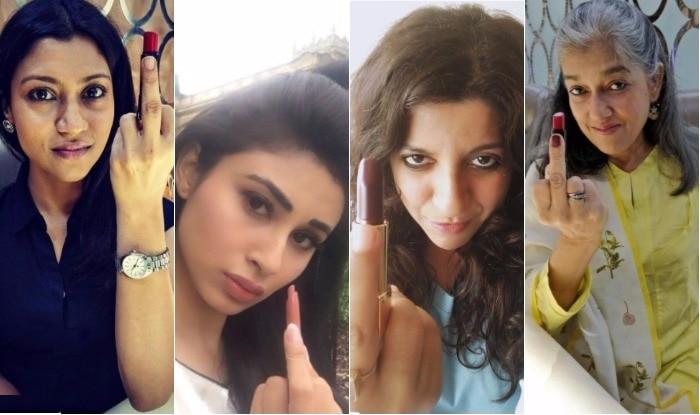 His plea was that the altercation was the result of a property feud, and that the woman had lodged false charges
The prosecution presented 4 witnesses, one of whom was the complainant herself
After a lot of back and forth, the court found no evidence of the property dispute
Even the defendant's witness' statement was rejected
The court's conviction was based on the sole testimony of the victim, the judge ruled in the favour of the complainant, and the man was convicted
The matter was first brought to the attention of Delhi Police in May, 2014 by the woman who claimed that her brother-in-law showed her his middle finger and assaulted her
The length of the jail term is scheduled to be announced on Tuesday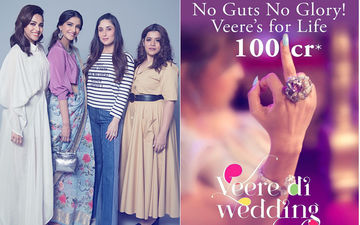 Now, presently there is no law under which a man can file similar charges on any woman for 'outraging his modesty". Let's see some of our Bollywood feminists who have openly shown their middle fingers to men in public and on screen, while hailing this as women empowerment.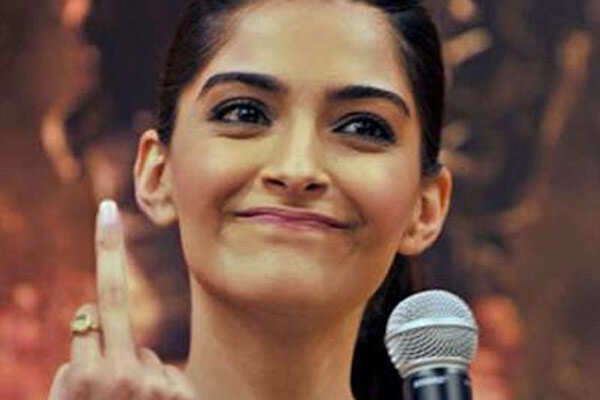 In 2012, during the promotions of her film 'Players' starring Abhishek Bachchan, Sonam Kapoor, ultra flag-bearer of feminism in Bollywood and on Twitter, flashed her middle finger to the press. She then quoted :
Showing a middle finger is a part of today's youth
WATCH WHAT SONAM THEN SAID!
In 2017, on the Vogues 73 show, Priyanka Chopra, gave a finger to the camera, and said that was a latest injury that occurred while shooting on one of the sets.
'My Body My Choice' protagonist, Deepika Padukone, also had no qualms in showing her middle finger while imitating the popular dialogue from her first movie, Om Shanti Om (2007).
Ek chutki sindoor ki keemat, tum kya jaano Ramesh babu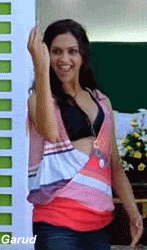 In 2015, renowned actor Kajol, who promotes motherhood (through various movies) as the sole reason for a child's existence, did not shy away from showing her middle finger on camera to her cousin and Rani Mukherjee's brother Raja Mukherjee. The same was passed off as a private joke.
WATCH VIDEO
And then this was the poster of 2017 flick, Lipstick Under My Burkha' – a movie projected as the sexual liberation and empowerment of women.
During the promotions of 'No One Killed Jessica' (2010), Rani Mukherjee had expressed,
Middle Finger is part of everyday communication!
During the shoot of 'Happy Ending' in 2014, Kareena Kapoor Khan and the nawab's begum walks out on him after cheekily showing him the finger. Although the scene was always a part of the script, director Krishna DK then said that the scene had been shot in a tongue-in-cheek manner.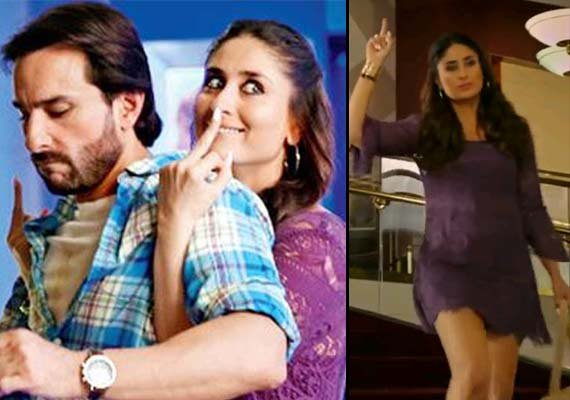 Another epitome of the feminist gang, Richa Chadha, believes not to use cuss words anymore – she just lets her middle finger do the talking.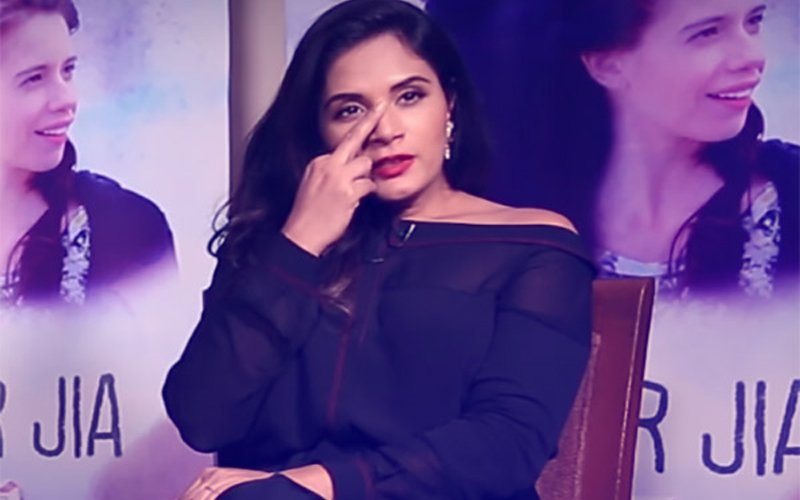 While several other Bollywood movies have promoted this gesture as empowerment by a woman against a man, we are not going to judge, as each one to their own. The issue arrises when women feel 'outraged' if the other gender retorts back with a similar gesture.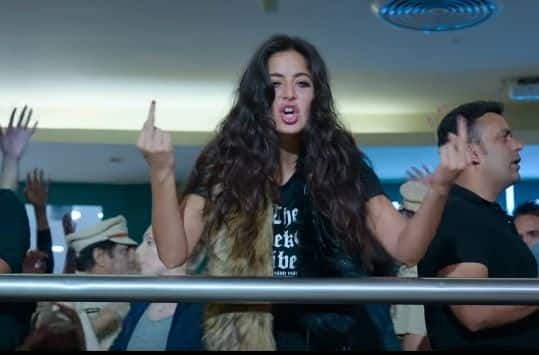 ALSO READ –
http://voiceformenindia.com/health-lifestyle/nikita-r-sharma-the-star-nick-naariwad-ki-karo-jai/
Join our Facebook Group or follow us on social media by clicking on the icons below
Donate to Voice For Men India
Blogging about Equal Rights for Men or writing about Gender Biased Laws is often looked upon as controversial, as many 'perceive' it Anti-Women. Due to this grey area - where we demand Equality in the true sense for all genders - most brands distance themselves from advertising on a portal like ours.
We, therefore, look forward to your support as donors who understand our work and are willing to partner in this endeavour to spread this cause. Do support our work to counter one sided gender biased narratives in the media.
To make an instant donation, click on the "Donate Now" button above. For information regarding donation via Bank Transfer, click here.
Alternately, you can also donate to us via our UPI ID: voiceformenindia@hdfcbank