Challenges in life are not supposed to paralyse you, instead they help you discover who you are! Such is the motivating story of Sanjay Sen who becomes a mirror for many in society who cry being victim all the time.
His Story
Sanjay Sen is a physically challenged man who works at a government school in Rajasthan under the Shiksha Sambal Project. Sen has been doing this for nearly ten years now since 2009.
Despite his constraints, Sanjay has been pursuing a career in teaching with utmost dedication. He teaches complex subjects like Math, Science and English to kids at the local government school in the state, however, what is extremely moving is his determination to do so despite not having proper facilities such as crutches or wheelchairs.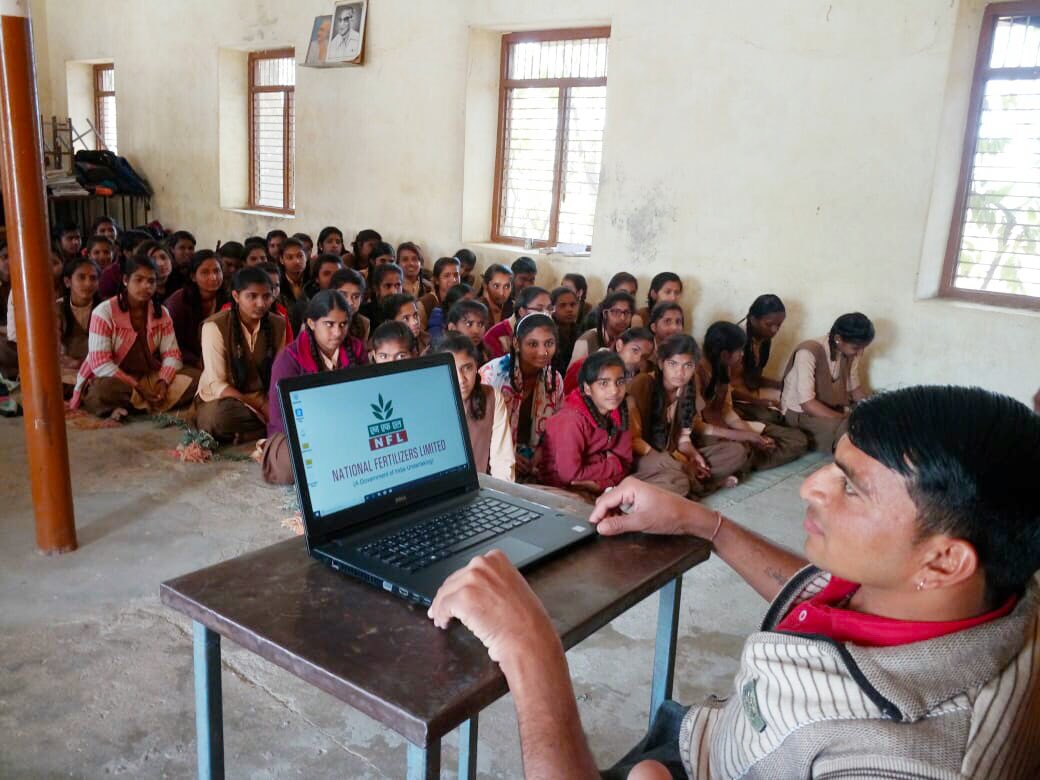 This inspiring story had first been posted by a twitter user Sanjib Ghosh in September 2018 which had gathered tremendous reactions and support for Sen. Several people lauded the teacher for his dedication.
Meet Sanjay Sen, a physically challenged man, teaching at a village school in Rajasthan under the Shiksha Sambal Project since 2009…salute for his dedication.?#Respect ? pic.twitter.com/GuBU8wdjqJ

— Sanjib Ghosh ?? সঞ্জীব (@sampadscales) September 9, 2018
Many had poured their heart out asking why couldn't the government or anyone else provide him with proper facilities to do his job with dignity. Here were some of the reactions then:
Can any of our respected ministers take cognizance of this and provide some support/Electric wheelchair to this gentleman..@PrakashJavdekar @narendramodi @smritiirani @BJP4India

— Lady Nisha (@Lady_nishaaa) September 11, 2018
@VasundharaBJP
Madam ..
Any wheel chair for him ??

— Vikash GAUR (@GaurVikash07) September 10, 2018
Sanjib Sb its a great great example you guys have said that you guys given a chance to a poor man to become the Teacher one of the greatest Profession in the world
Salute to the man and your management

— bilalmujtabakhan (@bilalmujtabax) September 11, 2018
One small suggestion,he should be provided moving Chair so he can write in black board at some upper part,so students can see who seated on last bench.

— Ramesh Patel (@RrpPatel) September 10, 2018
? hope the school, any NGO or the govt or even his students make/ invent something for him so that he is sitting at the same level as the children so that he can see them clearly and reach the blackboard. Make things easier enabling him to follow his #passion

— Roshni (@proshni) September 10, 2018
Sanjay is not just a teacher of subjects, but also teaches us how we should stop being afraid of what could go wrong and start thinking what we can do to make things right. Its not just Sen, but also his family members, friends and everybody around him who deserve a mention as they have encouraged him and given him hope, courage and confidence to fight against all odds.
The viral tweet also reached Anand Mahindra, Chairman of the Mahindra Group who had replied instantly to the same:
What an incredible photo which has lifted my Sunday. Sends such a strong message about the power of education.Not sure if he wants any device, but if he does we will step up. @SheetalMehta we are in the business of 'mobility.'Can we help this inspirational teacher be more mobile? https://t.co/H1UyUZcXFD

— anand mahindra (@anandmahindra) September 16, 2018
Mahindra and Mahindra Ltd., which celebrates everyday heroes that go beyond beyond their limitations cited this inspiring story and came forward to salute his spirit of dedication. In December 2018, the organisation gifted him a customised
Mahindra Gusto
, making his commute to the school much easier. Sanjay who conducts four classes each between two schools, said now it will be comfortable for him to cover the distance of 12kms during his daily travel.
WATCH VIDEO
Students in rural areas usually struggle with subjects like English, Science and Mathematics (SEM). To top that, often there are shortages of teachers in government schools for teaching SEM subjects, eventually leading to a large number of students quitting school. To discourage kids from dropping out, the Shiksha Sambal project was started by Hindustan Zinc Limited (HZL), in collaboration with the Government of Rajasthan was started.
ALSO READ – 
http://voiceformenindia.com/health-lifestyle/courses-below-80-after-cbse/
Join our Facebook Group or follow us on social media by clicking on the icons below
Donate to Voice For Men India
Blogging about Equal Rights for Men or writing about Gender Biased Laws is often looked upon as controversial, as many 'perceive' it Anti-Women. Due to this grey area - where we demand Equality in the true sense for all genders - most brands distance themselves from advertising on a portal like ours.
We, therefore, look forward to your support as donors who understand our work and are willing to partner in this endeavour to spread this cause. Do support our work to counter one sided gender biased narratives in the media.
To make an instant donation, click on the "Donate Now" button above. For information regarding donation via Bank Transfer, click here.
Alternately, you can also donate to us via our UPI ID: voiceformenindia@hdfcbank