A 34-year-old woman has alleged rape on a film producer and director, Tiku Jaiswal. She claimed to have been exploited on 'pretext of getting a role in a film' Jaiswal was producing.
Case:
Jaiswal and the woman were part of a common WhatsApp group made for producer-directors and aspiring actors
In October 2018, Jaiswal approached the woman, claiming he could offer her a role in an upcoming project, produced by him, as she would be fit for the lead
They met often on work meetings at coffee shops, following which Jaiswal invited her for a dinner at his place
After dinner, Jaiswal allegedly proposed to her, established sexual relations on the pretext of giving her the main lead in the film and marrying her and sexually assaulted her
The couple was happy and Jaiswal promised her marriage. He also told her he would soon inform his family of the engagement, but needs to settle first
According to the woman, Jaiswal also took money from the woman on several occasions on the pretext of setting up business
The couple soon began living together
She alleged that during the period of staying under one roof, Jaiswal assaulted her physically and sexually
Police said when their relations turned sour, they stopped staying together
Recently, the woman saw her semi-clothed photographs uploaded on a pornorgraphic website, clicked by Jaiswal
She approached Amboli Police and registered an FIR against Jaiswal
Acting on the FIR, Jaiswal was arrested and booked under relevant sections of the IPC for rape (376), sexual harassment (354) and defamation (500)
He was also booked under relevant sections of the IT Act for uploading the woman's private pics on the pornorgraphic website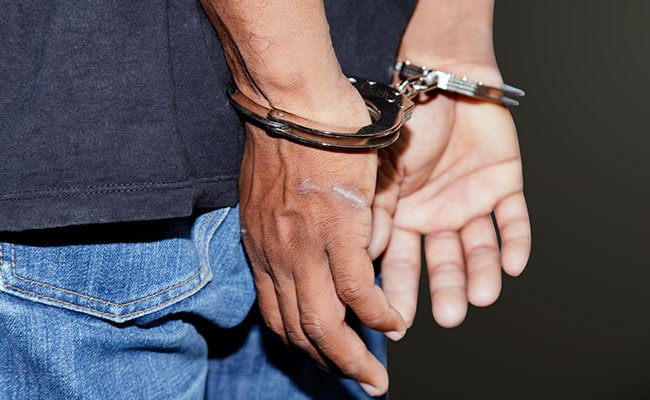 An adult, mature and sound-minded woman chooses to get into a relationship with an adult man assuming a favour in return; a role in a film in this case. She also willingly gets into a live-in relationship with the man, fully understanding that no one can predict the consequences or a future of any relationship.
When the relationship turned sour and she believed she was not going to get the "promised favour", she chooses to file rape on the man. The term rape is being used so loosely now-a-days that genuine victims end up suffering ultimately. When you decide to get into a relationship in "return" of something, that is very much a consented and well thought out approach of what one is getting into.
Imagine, if the reverse would have happened and a woman would have backed off, could the man file rape on her? The answer is NO.
We are not disputing other charges which pertain to uploading her pictures on a pornographic website. The investigation must be done thoroughly to ascertain facts of all allegations.
In the interim, the name of the man has been splashed in the media, while the woman's identity remains undisclosed. Even if the case if proven to be false in coming days, there are no consequences really for the woman who files false and fabricated cases against any man.
ALSO READ –
http://voiceformenindia.com/in-the-news/male-rape/
Join our Facebook Group or follow us on social media by clicking on the icons below
Donate to Voice For Men India
Blogging about Equal Rights for Men or writing about Gender Biased Laws is often looked upon as controversial, as many 'perceive' it Anti-Women. Due to this grey area - where we demand Equality in the true sense for all genders - most brands distance themselves from advertising on a portal like ours.
We, therefore, look forward to your support as donors who understand our work and are willing to partner in this endeavour to spread this cause. Do support our work to counter one sided gender biased narratives in the media.
To make an instant donation, click on the "Donate Now" button above. For information regarding donation via Bank Transfer, click here.
Alternately, you can also donate to us via our UPI ID: voiceformenindia@hdfcbank