If we happen to scroll through any matrimonial advertisement in newspapers to understand an ideal groom/bride's wish list, most common ingredients in these columns remain good looks, tall, professionally well-settled boy or well-qualified girl and so on.
However, when it comes to the Punjabis, there's one more thing that arguably distinguishes their parents from the rest. The never ending urge to look for a non resident Indian (NRI) or a foreigner as a choice for marriage, tops the list of most men and women from this state. Unfortunately, would-be brides/grooms and their parents are willing to do almost anything, to ensure they marry into an NRI family.
With such fanaticism of settling abroad by way of marriage, many young men and women have been conned by the other side; sometimes just for fulfilling the other family's wish and many a times also for money. Read one such case below, which has ended in a tragic death of a Punjabi boy.
Cas

e

:
A 23-year-old man, who was allegedly being harassed by his NRI wife for money to help him settle in Canada, committed suicide by hanging himself from a ceiling fan at his residence on Sunday
According to the police, Jatin Kumar, a resident of Satnampura, was alone at home at the time of the incident
Kumar's family stated that he had married an NRI woman based in Canada one-and-a-half year ago
His wife had been demanding money from him to help him settle in Canada, the police said
SHO Onkar Singh Brar mentioned that Jatin's family alleged the harassment by his wife forced him to take the extreme step
An investigation has been launched in the case
ALSO READ ONE SIDED DATA BY NCW TRACKING ATROCITIES ONLY ON BRIDES
This is not the first or last case when potential brides or grooms have been taken for a ride because of their utmost desire of migrating abroad.
In the Fatehgarh Sahib district of Punjab, a 20-year-old girl was married to a German national more than twice her age. The 53-year-old foreigner is a divorcee. In another case from Amritsar, a 30-year-old man chose to marry a 43-year-old Italian.
In November 2018, the Indian government had revoked the passports of 25 men living abroad for abandoning their spouses in India, as per Ministry of Women and Child Development (WCD) records. Of these, eight were recommended by the Ministry while the rest involved cases where the state police sought the action.
Apart from revoking of passport, in some cases the police also has the authority to issue Look-Out-Circulars (LoC). In criminal matters involving NRIs, the LoC can be issued by the investigating agency in cognisable offences when the husband from overseas is deliberately evading arrest.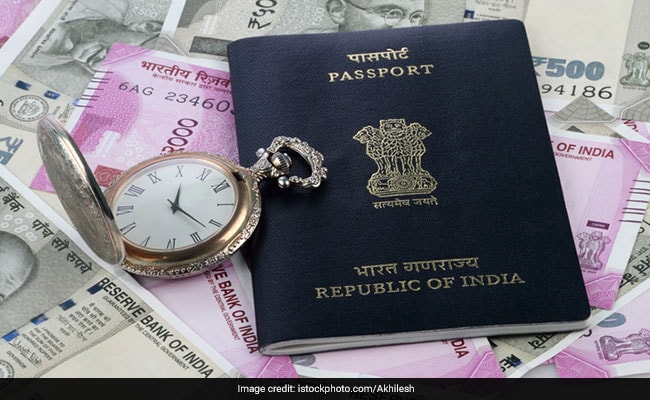 It could also be that he is not appearing in the trial court despite non-bailable warrants and other coercive measures or that there is likelihood that he will leave the country to evade trial or arrest.
An inter-ministerial body dealing with matrimonial disputes then headed by WCD Secretary Rakesh Srivastava with members from Home Ministry and the External affairs quoted that the decision of issuing the LoC was taken after the case had been scrutinised by the National Commission for Women (NCW).
Now with the absence of any commission or ministry for Welfare of Men, almost all NRI women go scot free and such data of harassment on husbands by NRI wives never get recorded.
ALSO READ –
http://voiceformenindia.com/in-the-news/punjab-bride-cheats-husbands-after-going-to-new-zealand/
Follow www.mensdayout.com on Facebook, Twitter and Instagram
Join our Facebook Group or follow us on social media by clicking on the icons below
Donate to Voice For Men India
Blogging about Equal Rights for Men or writing about Gender Biased Laws is often looked upon as controversial, as many 'perceive' it Anti-Women. Due to this grey area - where we demand Equality in the true sense for all genders - most brands distance themselves from advertising on a portal like ours.
We, therefore, look forward to your support as donors who understand our work and are willing to partner in this endeavour to spread this cause. Do support our work to counter one sided gender biased narratives in the media.
To make an instant donation, click on the "Donate Now" button above. For information regarding donation via Bank Transfer, click here.
Alternately, you can also donate to us via our UPI ID: voiceformenindia@hdfcbank