Food is something very difficult to give up! The spices and aromas from our kitchen to the fingertip food delivery calls; all are responsible for our ever increasing weight!
Aside from dieting or attempting to diet, exercising is one of the most common strategies employed by those trying to shed extra pounds. While it burns off those extra calories, it also plays a key role in weight loss. Sticking to an exercise program is difficult no matter who you are, but if your current weight puts you in the "morbidly obese" category, starting a new routine can come with some additional, unexpected challenges.
Where Do We Begin From?
The first place to begin is with your doctor to get the "all-clear" before starting any exercise program. Once they've given you the green light, make sure you're prepared with comfortable workout attire and proper footwear. Above all, dress yourself with the right and positive attitude.
Benefits
The formula for weight loss is burning more calories than you consume, and exercise helps speed up your metabolism, so you can burn more calories even while resting
Obese men can lose weight by exercising, which will also reduce the risk of many diseases and conditions. Exercise strengthens the cardiovascular system, diminishing your risk of heart disease, high blood pressure and stroke
A regular workout routine can also help you have more energy, tone up and feel good about yourself
Let's Try Out These Basic Exercises To Set A Daily Routine 
This seems like an obvious choice, but there is a reason that walking tops the list of the best exercise for almost everyone. Walking requires very little equipment and it can be done almost everywhere. Walking is low impact, improves strength and mobility in the lower body, and can be easy, moderate, or vigorous depending on your specific plan.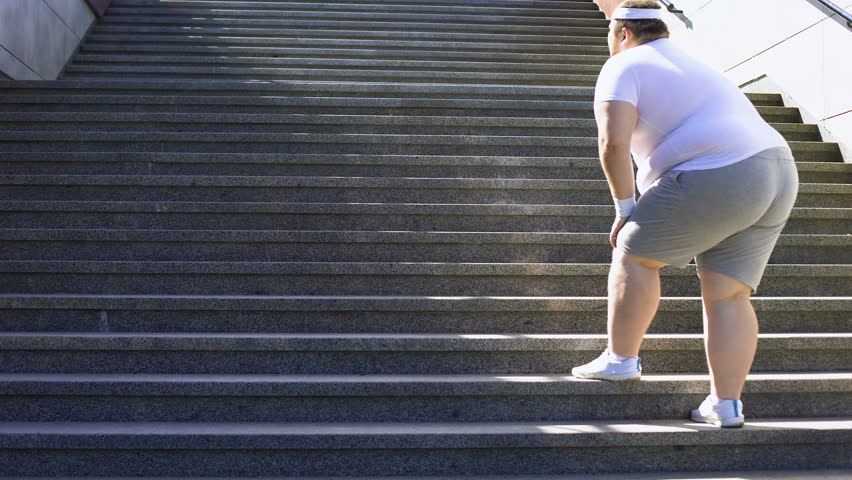 This is a great full-body exercise to tone your glutes and burn excess body fat. Stand in front of a chair with your feet shoulder-width apart. Sink down into it by pushing your hips back, keeping your back straight. As soon as you touch the seat, drive up through your heels to standing. Feel free to put your arms out for balance. Breathe, congratulate yourself on your first step to staving off heart disease, then lower again and continue doing just 14 more.
Push Ups – Works Your Arms
Good ol' fashioned school push ups just aren't possible for some of us. If you are too heavy, the knees can become a wreck. But you can do a modified push up against the wall  or if you're stronger, use a table or a chair! It's all about modifying exercises to work for you and your mobility.
There's one for the inner thigh and outer thigh. For the inner thigh, lay on your side and bend your top leg to the back and then have your bottom leg straight out. Slowly lift your leg up and down. For the outer thigh, bend the bottom leg and straighten the top leg. Then lift up and down. Do this 10x on one side; then switch and do the opposite legs.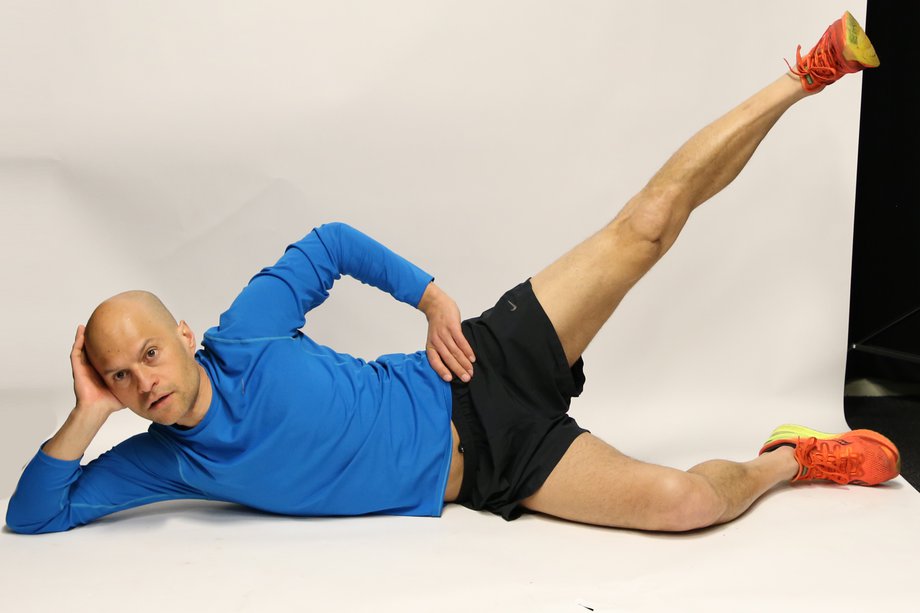 Recumbent Bike, Cross Trainer, or Portable Peddler
Biking is a great way to burn calories with less impact on your joints. A recumbent bike is a smart choice if you have back pain, joint problems, or simply need more support. There are also recumbent cross trainers on the market, which offer more variety if you get bored peddling. The machine is similar to a stepper and lets you work both the upper and lower body with less stress to your joints.
Remember that the type of exercise you choose is less important than the fact that you are doing it. Don't be afraid to try everything on this list to find an activity that you enjoy. And give yourself credit for sticking to your plan! Keep a record on your Notepad to track your progress and be sure to check in with your physician if you are having difficulty maintaining the activity or if other symptoms arise.
Let's Achieve This With A Bang!
ALSO READ –
http://voiceformenindia.com/health-lifestyle/ideal-body-weight-men/
Join our Facebook Group or follow us on social media by clicking on the icons below
Donate to Voice For Men India
Blogging about Equal Rights for Men or writing about Gender Biased Laws is often looked upon as controversial, as many 'perceive' it Anti-Women. Due to this grey area - where we demand Equality in the true sense for all genders - most brands distance themselves from advertising on a portal like ours.
We, therefore, look forward to your support as donors who understand our work and are willing to partner in this endeavour to spread this cause. Do support our work to counter one sided gender biased narratives in the media.
To make an instant donation, click on the "Donate Now" button above. For information regarding donation via Bank Transfer, click here.
Alternately, you can also donate to us via our UPI ID: voiceformenindia@hdfcbank