The #MeToo movement is soon approaching it's second anniversary on October 5, 2017, when nearly eight women accused, the now-disgraced Hollywood producer, Harvey Weinstein, of sexually harassing or assaulting them. Weinstein is now facing a trial for his alleged crimes.
However, what followed the movement, was a deluge of accusations of sexual misconduct towards women by men; often with a straight-forward power dynamic between older, professionally accomplished men and younger, often vulnerable, women trying to establish a career. Many of the biggest names in media, the arts and politics were brought down.
While the #MeToo campaign surely scared many men who took advantage of their women colleagues at work, the movement also had it's share of fake cases or accusations by women which were motivated to blackmail and threaten the men in power. The result of this misuse has become a disadvantage for the women workforce since then.
A survey, led by Professor Lean Atwater of Houston University, claims that men are now shying away from giving jobs to women after the #MeToo outburst. According to the survey:
At least 19 percent of men have said that they do not want to give jobs to 'attractive women'

21 percent of the men said that they do not want to give jobs to women in those positions, where they have direct contact with men

27 percent of men said that they now shy away from meeting women

Men are more aware of the sexual assaults, that are considered sexual, than women

74 percent of women believed that women would report or speak out against sexual harassment without hesitation

77 percent of men believed it would make them more wary of inappropriate behaviour on their part
The survey that started in the beginning of the year 2018, has revealed that there is an increased awareness about sexual harassment in both men and women.
Impact Due to False Accusations Or Threat Of Being Falsely Accused
The results with regards to the gender gap in the corporate sector have not been promising. The movement has inversely affected women working in industries, their participation in the workforce as well as in the gender pay gap. The study indicates to ensure the training of employees, at least at an organizational level. It also suggests that the focus should not be only on sexual harassment, but also on character building and gender equality.
Did the #MeToo Movement Really Help Women?
Since the launch of the #MeToo campaign in western countries couple of years ago, it's impact was seen in India as well, in the year 2018. If we look at the campaign purely from the safety and security of women at the workplace, the same faltered in many ways, since it merely became a one way accusation medium, naming and shaming of men alongside media trial before conviction. 
Certainly the sexual predators, both men and women, should not be let off, however, it could have been better if both the alleged victim and accused got a fair hearing through the law of the land. #MeToo Movement also had several cases where women started misusing this channel to merely settle score with an ex-flame, or to take sadistic revenge after the promises were not fulfilled, while some even used the same to add a 2-3 day fame associating their names with a well-known entity, especially after being an equal party to a mutual association.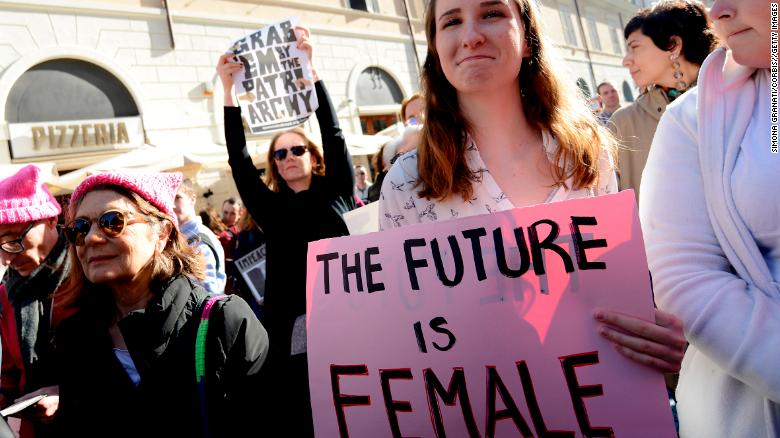 A classic case of #MeToo public spat between Author Chetan Bhagat and Ira Trivedi came to light, when Bhagat made a personal email exchange with Trivedi public. While Ira had accused Chetan Bhagat of forcing himself on her, the latter while sharing the email note questioned,
So who wanted to kiss whom?
So who wanted to kiss whom? @iratrivedi's self-explanatory email from 2013 to me, esp last line, easily shows her claims from 2010 are false, and she knows this too. This mental harassment of me and my family has to stop. Please don't harm a movement with #fakecharges #harassed pic.twitter.com/SWeaSCfHLd

— Chetan Bhagat (@chetan_bhagat) October 15, 2018
Now all these private matters are subjective and one cannot either give a clean chit to the man or the woman. However, if any gender ever felt of being harassed or used by the other, they should have opted for a legal recourse instead of name calling and tarnishing the image of the other without any legal recourse.
As a result, #MeToo has definitely not done much good in the interest of women as it got reduced to solely one-sided women's liberation movement. This campaign also somewhere became a platform for ridiculing the Male gender, especially the one's in position of power, and feminists taking over them as supreme, defeating Gender Equality.
While noting the facts and practical impact of the #MeToo Movement, Mens Day Out does not support shunning out women from the workforce either, purely due to the misconduct of some motivated women. Infact, we strongly propose strict action against all those who misuse such movements and become a deterrent in the empowerment of both genders equally.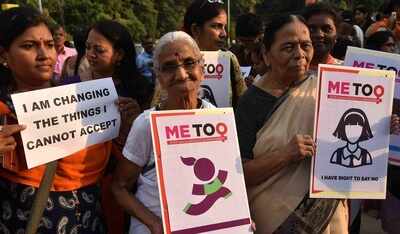 READ BELOW HOW A GENPACT EMPLOYEE IN NOIDA COMMITTED SUICIDE SINCE HE WAS SUSPENDED ON MERE ALLEGATIONS BY HIS WOMEN COLLEAGUES
http://voiceformenindia.com/his-story/swaroop-raj-genpact/
Join our Facebook Group or follow us on social media by clicking on the icons below
Donate to Voice For Men India
Blogging about Equal Rights for Men or writing about Gender Biased Laws is often looked upon as controversial, as many 'perceive' it Anti-Women. Due to this grey area - where we demand Equality in the true sense for all genders - most brands distance themselves from advertising on a portal like ours.
We, therefore, look forward to your support as donors who understand our work and are willing to partner in this endeavour to spread this cause. Do support our work to counter one sided gender biased narratives in the media.
To make an instant donation, click on the "Donate Now" button above. For information regarding donation via Bank Transfer, click here.
Alternately, you can also donate to us via our UPI ID: voiceformenindia@hdfcbank