Actor Neena Gupta's daughter Masaba Gupta and producer Madhu Mantena have been officially separated. As per a report by Spotboye, the duo was granted divorce sometime in September last year, but it went largely unreported.
Daughter of actress Neena Gupta and former West Indies player Vivian Richards, Masaba Gupta had been married to Ghajini producer Madhu Mantena for three years but the couple decided to get separated couple of years ago.
In mid 2018, Masaba and Madhu jointly announced to the world their decision to separate. In a long Instagram post, Masaba said the couple had decided on a trial separation. She had said,
ALSO READ –
With a lot of sadness, Madhu and I have today decided to go on a trial separation in our marriage. Both of us have taken this decision in consultation with professionals and our parents.

The only thing we are ready to say for now is that 'What we both want of life individually and separately is putting unnecessary pressure on the marriage and love that we share. Hence, we would like to take some time off from our marriage to figure out for ourselves what we want out of this life'.
The joint statement from the couple went on to read,
We are not strong enough to explain ourselves to even friends who deserve an answer from us…. All we can say to them is to give us time and to give us love when we reach out to you. We now need a lot of it 🙂
— Masaba (@MasabaG) August 25, 2018
However, Masaba also promptly posted another note on August 26, 2018 that they were taking a break from each other and there was no truth about the husband cheating on his wife.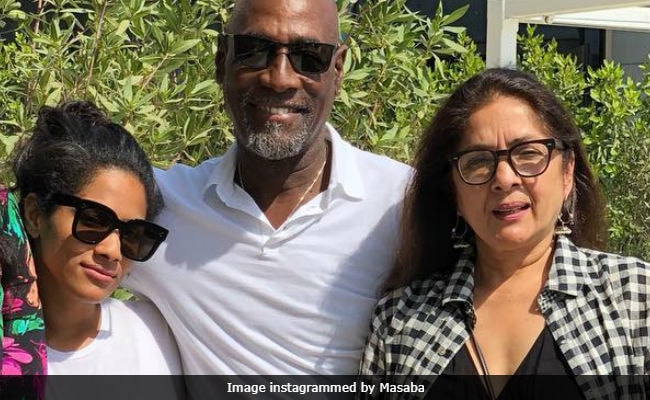 ALSO READ –
Masaba had, at the time, shut the trolls by dismissing these rumours and insisting that her husband's character or infidelity is not the reason. She then tweeted,
Going to address this because of the infidelity bit attached. Or maybe I will address more as it comes, given that I won't tolerate a single thing being said about Madhu's character. Not true.
Going to address this because of the infidelity bit attached. Or maybe I will address more as it comes,given that I won't tolerate a single thing being said about Madhu's character. Not true. pic.twitter.com/YC3nGfDMmC

— Masaba (@MasabaG) August 26, 2018
Also what makes us admire Masaba truly is her refusal to alimony as a working and empowered woman. As quoted by Pinkvilla, the famous designer refrained from exercising her right to Alimony post her divorce proceedings. A source close to the couple and who was present in the court divulged,
In an amicable dissolution of their marriage, both Madhu and Masaba presented a dignified appeal in court. Masaba refrained from exerting her rights for alimony provision.
Masaba remains one of the favourite designers of Bollywood celebrities. Her colours and styling is an instant hit with all generations across. Sonam Kapoor is one of most consistent muses, with her sister Rhea sporting a number of Masaba's creations in recent times. Apart from that, Masaba's mother Neena too opts for her daughter's creations, with many of them dubbed rather bold.
All we can say is both the husband Madhu and wife Masaba deserve great respect for such a dignified separation. A bigger thumbs up to Masaba who has broken the myth of 'all women deserve the right to alimony' even though they are themselves educated, working and well established in their own right.
Masaba truly sets an example for many women today who choose to sit idle and believe in gathering life long tax free income from their estranged spouses.
DON'T MISS OUR EXCLUSIVE #THAPPAD MOVIE REVIEW BELOW
THE ONLY PORTAL TO ANALYSE THE FILM FROM HUSBAND'S SIDE
http://voiceformenindia.com/in-the-social/thappad-movie-review-from-a-husbands-side/
ALSO READ –
http://voiceformenindia.com/in-the-news/yuvraj-singh-zoraver-singh-akanksha-sharma/
http://voiceformenindia.com/his-story/shiv-kumar-alimony-crowdfund-milaap/
Follow www.mensdayout.com on Facebook, Twitter and Instagram
Join our Facebook Group or follow us on social media by clicking on the icons below
Donate to Voice For Men India
Blogging about Equal Rights for Men or writing about Gender Biased Laws is often looked upon as controversial, as many 'perceive' it Anti-Women. Due to this grey area - where we demand Equality in the true sense for all genders - most brands distance themselves from advertising on a portal like ours.
We, therefore, look forward to your support as donors who understand our work and are willing to partner in this endeavour to spread this cause. Do support our work to counter one sided gender biased narratives in the media.
To make an instant donation, click on the "Donate Now" button above. For information regarding donation via Bank Transfer, click here.
Alternately, you can also donate to us via our UPI ID: voiceformenindia@hdfcbank