Vitiligo or Leucoderma is a condition in which white patches develop on the skin. Any location on the body can be affected, and most people with vitiligo have white patches on many areas.
Patches may occur on one section or all over the body and may join together. Some people also have loss of pigment in patches of hair on the head or body. Vitiligo tends to continue over time, causing larger areas of skin to lose pigment. Vitiligo does not affect physical health, however, concerns about appearance and ethnic identity can sometimes lead to serious psychological, social, and emotional difficulties, significantly impacting quality of life.
CAUSES
The specific cause of vitiligo is not known. The skin doesn't have its characteristic color because it has lost its melanin. For some reason, the pigment-forming cells known as melanocytes have been destroyed. It might be an autoimmune condition, where your body's defenses turn on your own cells instead of attacking invading germs.
Although it can start at any age, vitiligo often first appears between the ages of 20s and 30s. The white patches may begin on your:
Face above your eyes
Neck
Armpits
Elbows
Genitalia
Hands
Knees
They're often symmetrical and can spread over your entire body. The disorder affects both sexes and all races equally. Although vitiligo can affects anyone, it's more noticeable in dark-skinned people.
Vitiligo may also run in families. Children whose parents have the disorder are more likely to develop vitiligo. However, most children will not get vitiligo even if a parent has it.
SYMPTOMS
The main sign of vitiligo is pigment loss that produces milky-white patches (depigmentation) on your skin. Other less common signs may include:
Premature whitening or graying of the hair on your scalp, eyelashes, eyebrows or beard
Loss of color in the tissues that line the inside of your mouth (mucous membranes)
Loss or change in color of the inner layer of your eye (retina)
TREATMENT
Treatment may help make the skin look more even. The choice of treatment depends on:
The number of white patches
How widespread the patches are
The treatment the person prefers to use
Some treatments are not right for everyone. Many treatments can have unwanted side effects. Treatments can take a long time, and sometimes they don't work.
Current treatment options for vitiligo include medical, surgical, and other treatments. Most treatments are aimed at restoring color to the white patches of skin.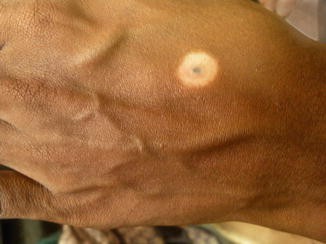 Medical treatments include:
Medicines (such as creams) that you put on the skin
Medicines that you take by mouth
A treatment that uses medicine plus ultraviolet A (UVA) light (PUVA)
Removing the color from other areas so they match the white patches
Surgical treatments include:
Skin grafts from a person's own tissues. The doctor takes skin from one area of a patient's body and attaches it to another area. This is sometimes used for people with small patches of vitiligo
Tattooing small areas of skin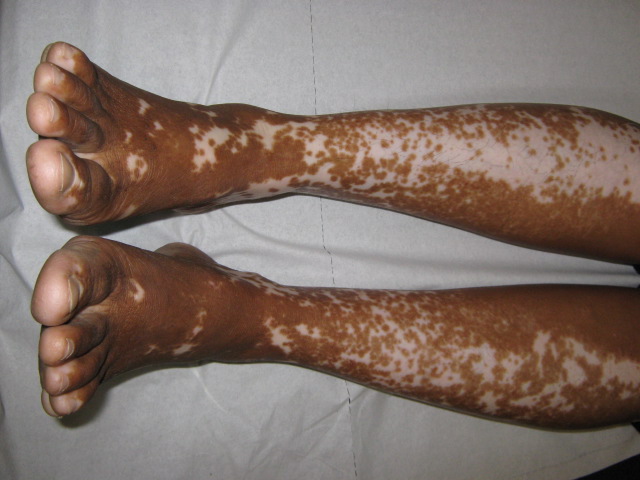 Other treatments include:
Sunscreens
Cosmetics such as makeup or dye, to cover the white patches
Counseling and support
ALSO READ –
http://voiceformenindia.com/health-lifestyle/top-5-swimwear-types-for-men/
Join our Facebook Group or follow us on social media by clicking on the icons below
Donate to Voice For Men India
Blogging about Equal Rights for Men or writing about Gender Biased Laws is often looked upon as controversial, as many 'perceive' it Anti-Women. Due to this grey area - where we demand Equality in the true sense for all genders - most brands distance themselves from advertising on a portal like ours.
We, therefore, look forward to your support as donors who understand our work and are willing to partner in this endeavour to spread this cause. Do support our work to counter one sided gender biased narratives in the media.
To make an instant donation, click on the "Donate Now" button above. For information regarding donation via Bank Transfer, click here.
Alternately, you can also donate to us via our UPI ID: voiceformenindia@hdfcbank