The ongoing divorce drama between renowned businessperson Jaidev Shroff and his estranged wife Poonam Bhagat has been making noise in social media as well as local news networks of Mumbai. With both parties filing some serious criminal allegations against each other, every hearing and order in the case has become a matter of curiosity for all fighting or contemplating divorce.
Jaidev Shroff, a well-known businessman and the CEO of United Phosphorus started his second marriage life with art patron Poonam Bhagat in 2005. But the blissful journey was halted in October 2015. Since then the couple has been fighting their battle in and out of the court.
However, in a victory of sorts for the husband, Justice Ajay Gadkari of Bombay high court on Thursday dismissed Poonam's plea for monthly maintenance of Rs 1.6 crore.
Case:
Jaidev Shroff had filed for divorce and the petition is pending before the Bandra family court
Poonam Shroff had approached the Bombay High Court in 2018, challenging a family court order that had granted her interim monthly maintenance of Rs 7 lakh, Rs 5 lakh for their child, and Rs 20 lakh as litigation cost to be paid by husband
In December 2016, Poonam had moved the family court to seek a total interim monthly maintenance of Rs 1.3 crore and an additional Rs 30 lakh per month as litigation cost
Jaidev's counsel Navroz Seervai, Vineet Naik along with advocate Sameer Tapia of ALMT, had sought a dismissal of her "inflated and excessive" demand last week and this week, and argued that under the Special Marriage Act (SMA), maintenance to the wife must take into account her own independent income, if any, and her ability to support herself
ALSO READ –
In her petition, Poonam said,
I am not expected to give a break up of Rs 1.3 crore per month.
Wife's Arguments
Her counsels Rohit Kapadia and Mustafa Doctor in a rejoinder to Seervai's submission on Thursday argued that it was not possible to term the maintenance claim as "excessive", and said that the "ascertainment of amount needed for support depends upon the class, station and standard enjoyed in life during the time a couple stays together in a marriage.
Kapadia also argued that while a woman has been made to live and sustain a lifestyle, she ought to be maintained in a similar manner at least during the pendency of divorce proceedings.
Poonam's plea also said,
The family court proceeded on an erroneous basis that the earning of Jaidev is in the range of Rs 8 crore to Rs 13 crore per annum.
ALSO READ –
His lawyers argued that a husband's lifestyle and income became relevant only when a wife, under SMA, did not have any or sufficient income to support herself, which in this matter was not the case.
After the hearing concluded, Justice Gadkari dismissed Poonam's petition and said reasons will follow.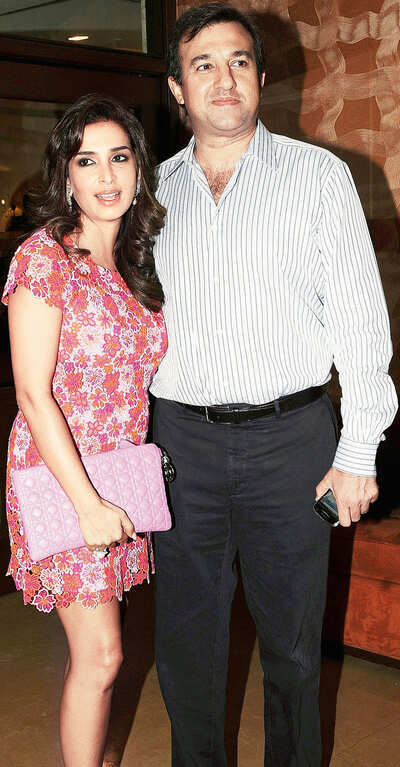 Our Take:
What is Interim Maintenance?
When either parties file for divorce, the spouse who is unable to support herself/himself is awarded a sum per month, which is reasonable enough to live life with respect and dignity
Often and in 99% of the cases, it is the man who has to pay the amount to his wife, even if she is educated, able-bodied and in many cases even working
There is no fixed quantum allocated as per law and the judges have been given powers to decide each case on merits
Thus, since there is no cap on the sum amount, wives tend to file petitions of exorbitant amounts and the exercise becomes a mockery of justice for the petitioner husband who has filed for divorce
In most cases, women take maintenance as their birth right even if they can maintain themselves without the support of anyone
Thus, this allowance becomes more of a legal extortion on the husband and a never ending asset building exercise for the wife
In the entire bargain, the main petition on arguments for divorce remain pending indefinitely
"Poonam Bhagat's own net worth is nearly INR 1000 crores" – Read Details below
http://voiceformenindia.com/in-the-law/poonam-bhagat-jaidev-shroff-divorce-case/
Follow www.mensdayout.com on Facebook, Twitter and Instagram
Join our Facebook Group or follow us on social media by clicking on the icons below
Donate to Voice For Men India
Blogging about Equal Rights for Men or writing about Gender Biased Laws is often looked upon as controversial, as many 'perceive' it Anti-Women. Due to this grey area - where we demand Equality in the true sense for all genders - most brands distance themselves from advertising on a portal like ours.
We, therefore, look forward to your support as donors who understand our work and are willing to partner in this endeavour to spread this cause. Do support our work to counter one sided gender biased narratives in the media.
To make an instant donation, click on the "Donate Now" button above. For information regarding donation via Bank Transfer, click here.
Alternately, you can also donate to us via our UPI ID: voiceformenindia@hdfcbank