Pakistan Prime Minister Imran Khan, never leaves an opportunity to attack India on every possible occasion. And this time he has targeted the ever popular Bollywood for the rise in sex crime and divorce in his country.
While interacting with a group of Pakistani content developers and Youtubers in Islamabad last week, Khan had blamed Hollywood and Bollywood for the surge in sex crime in Pakistan. The Pakistan PM further said that mobile phones had made available to children content that had never been available in human history, describing this situation as the biggest "threat and challenge". Adding further Pakistan PM quoted:
It's is very important for us to realise that Pakistan is going to face a big challenge and this is because of mobile phones. In mobile phones, now that content is available which was not available before in human history.
ALSO READ –
He further held Hollywood and Bollywood responsible for the rise in sex crime, child pornography, and pedophilia in Pakistan. He said,
Second is the sex crime which is skyrocketing in Pakistan. Pedophilia is rising. Child pornography is prevalent in Pakistan; our government is clamping down on these things. There is a reason for these issues. We take content coming from Hollywood, then Bollywood.

People who follow this content don't realise this as they don't understand Western civilisation. They don't even know that the most harmful thing of that (Western) culture is being imported here. See, what's happening in India.
He also attributed the "breakdown of the family system" and "rising rate of divorce" in the country to the "content coming from outside".
ALSO READ –
Khan also voiced concern over the rise in drug use in schools and said that he was not aware of the extent of drug abuse among children until he became prime minister. Pakistan PM said,
Children are using drugs inside schools. I never realised this. Now I'm realising this after coming to power.
The Pakistani PM has himself got married twice before: his first wife was British socialite Jemima Goldsmith, while former BBC presenter Reham Khan was his second wife. Last year, Imran Khan, before heading for the 74th UNGA session in New York, went for Umrah (Muslim pilgrimage in Mecca) with his third wife Bushra Bibi, seen covered in the customary veil.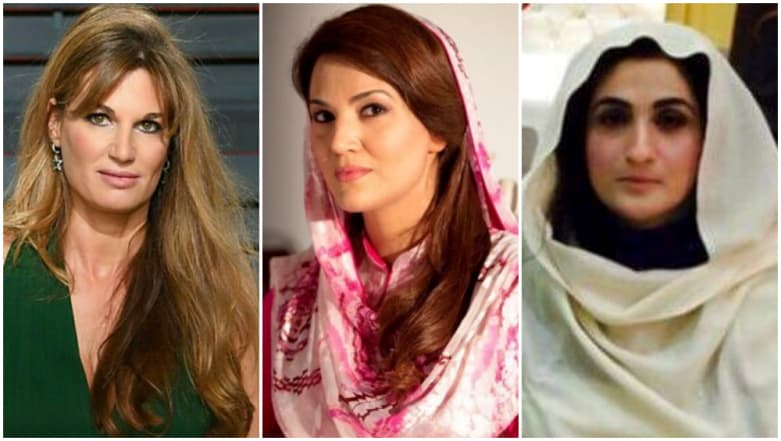 Well Mr PM if Indian movies are responsible for divorce in Pakistan, we can only guess how inspired you yourself have been by India's entertainment gift to the world, Bollywood!
Pakistan & Bollywood
Pakistan has a big fan-base for both Bollywood films and its stars, and when it comes to star-studded offerings, the revenues from such ventures are significant. After Centre's decision to revoke provisions of Article 370, the neighbouring nation banned Indian films once again.
Experts believe that the ban on Indian films in Pakistan is a bigger loss for the Pakistani film market than India. An Indian film pockets around Rs 4-5 crore at the Pakistan box office in its lifetime. In addition, the ticket prices are on the lower side and Pakistan is a market where studios do not put in the equation of their revenues and it comes in the picture only when a film's collections are under-reported.
On the other hand, Indian movies attract strong footfalls in the Pakistani multiplexes. Their home-grown productions do not get big audiences in large numbers to the theatres. According to reports, only two out of 20 locally produced films make money. This makes the Pakistan film industry more dependent on Bollywood or Indian films.
While Pakistan's contribution to India's box office collection is between 4-6 percent, the Pakistan film industry depends up to 70 percent on Bollywood and Hollywood content.
ALSO READ –
http://voiceformenindia.com/in-the-news/reham-khan-imran-khan/
http://voiceformenindia.com/in-the-news/payal-nath-omar-abdullah-abp-interview/
Follow www.mensdayout.com on Facebook, Twitter and Instagram
Join our Facebook Group or follow us on social media by clicking on the icons below
Donate to Voice For Men India
Blogging about Equal Rights for Men or writing about Gender Biased Laws is often looked upon as controversial, as many 'perceive' it Anti-Women. Due to this grey area - where we demand Equality in the true sense for all genders - most brands distance themselves from advertising on a portal like ours.
We, therefore, look forward to your support as donors who understand our work and are willing to partner in this endeavour to spread this cause. Do support our work to counter one sided gender biased narratives in the media.
To make an instant donation, click on the "Donate Now" button above. For information regarding donation via Bank Transfer, click here.
Alternately, you can also donate to us via our UPI ID: voiceformenindia@hdfcbank