An Apple A Day Keeps The Doctor Away, But An Egg A Day Keeps You Fit All The Way!
Well even if you make it two, it is not as harmful as you think it to be. All of us may have different views which we base on some information gathered on the internet about the nutritious value of eggs. Most of us also doubt eggs because of the fats and the amount of cholesterol they contain. But the lesser known fact is that fats and cholesterol in eggs are harmful only for those who are highly sensitive towards cholesterol – like patients with a cardiac problems or heart diseases. 
As a matter of fact, eggs are one the most nutritious foods in the world. A whole egg contains all the nutrients you require to turn a single cell into a baby chicken! Eggs also contain various trace nutrients that are important for your health. Therefore, eggs in any form, be it scrambled, poached, boiled, omelet have all the essential nutrition which are predominant for keeping your body healthy.
EGG FACTS
Eggs are considered to be one of the best sources of protein available
Around 9 percent of an egg's content is fat, found almost exclusively in the yolk
Eggs are known for containing cholesterol
They are one of the most commonly consumed animal products in the world
BENEFITS
1) Eggs are touted to contain the most complete protein of any food
It contains 6g of protein per egg and all nine essential amino acids, making it the most readily absorbable protein out of most other kinds.
2) Eggs raise good cholesterol
Eating eggs leads to elevated levels of HDL (high-density lipoprotein), which also is known as the "good" cholesterol. People who have higher HDL levels have a lower risk of heart disease, stroke and other health issues. According to one study, eating two eggs a day for six weeks increased HDL levels by 10 percent.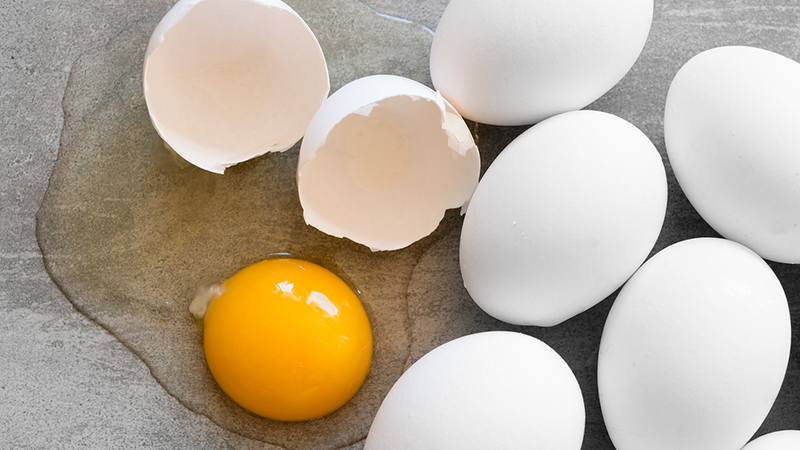 3) Eggs help maintain your eyesight
As we get older, we need to take better care of our eyes. Egg yolks contain large amounts of lutein and zeaxanthin, helpful antioxidants that help reduce the risk of cataracts and macular degeneration in the eyes. Eggs also are high in vitamin A, which also is beneficial for eye health.
4) They're not bad for the heart
Despite what we have believed through previous decades, there is no direct link between egg consumption and heart disease or stroke. But some studies show that people with diabetes who eat eggs increase their chance of heart disease. People who follow a low-carb diet and eat eggs have less of a chance of developing heart disease.
5) Eggs can help you shed kilos
Small wonder that eating an egg at breakfast while reducing calories can improve weight loss by 65 percent and reduce appetite throughout the day, according to Saint Louis University studies in the US. Protein is also digested more slowly than carbohydrates.
6) Eggs have also been found to enhance orgasms
Eggs are your quickest route to the neurotransmitter, acetylcholine. US research found that when the chemical was injected into the patient's brain, they reported intense pleasure
7) Promote healthy hair and nails
Eggs have a high sulfur content and contain many vitamins and minerals which are nourishing for the hair and nails
8) Vitamin D
Eggs are one of the only food that contains naturally occurring Vitamin D
ALSO READ –
http://voiceformenindia.com/health-lifestyle/yo-sperm-analysis-home-test-india/
Join our Facebook Group or follow us on social media by clicking on the icons below
Donate to Voice For Men India
Blogging about Equal Rights for Men or writing about Gender Biased Laws is often looked upon as controversial, as many 'perceive' it Anti-Women. Due to this grey area - where we demand Equality in the true sense for all genders - most brands distance themselves from advertising on a portal like ours.
We, therefore, look forward to your support as donors who understand our work and are willing to partner in this endeavour to spread this cause. Do support our work to counter one sided gender biased narratives in the media.
To make an instant donation, click on the "Donate Now" button above. For information regarding donation via Bank Transfer, click here.
Alternately, you can also donate to us via our UPI ID: voiceformenindia@hdfcbank