A second-year girl student of the postgraduate programme (PGP) at the Indian Institute of Management, Ahmedabad (IIM-A) registered a molestation complaint on Thursday, against a male student at Vastrapur police station in Ahmedabad.
Case :
27-year-old girl who hails from Delhi, has accused a 28-year-old co-student from Kolkata of molesting her
The accused student stays in dormitory number 29 at the new  IIM-A Campus building
According to the girl, she had gone to watch a movie with the accused and one of his friends on August 10, which is when the alleged incident is said to have taken place
While watching the film at the Vastrapur multiplex, the girl alleged that the boy repeatedly rested his head on her, and also forcefully pulled her hands and grabbed her breasts
She also accused the boy of molesting her in December last year, when she would visit his room for studying together
I had to go to his room for study purposes sometime in December. He had held me tight, against my will. I tried to free myself and put up resistance, but he kept molesting me. The accused kissed me all over my face, lips and neck, against my will. I somehow managed to break free from his grip and went away.

Image Credit : Shiksha.com (IIM-A Rooms)
However, the twist in the tale is that the accused boy along with his two friends had themselves lodged a complaint against this girl with the sexual harassment committee in January this year
The men had red-flagged her sexually abusive behaviour then, informing the committee that she was prone to going on an offensive if things did not happen her way
The boys had also alleged that the girl had a tendency of touching them inappropriately
Following the complaint by these male students, the institute had served a notice to the woman and had asked her to leave the campus until the enquiry was pending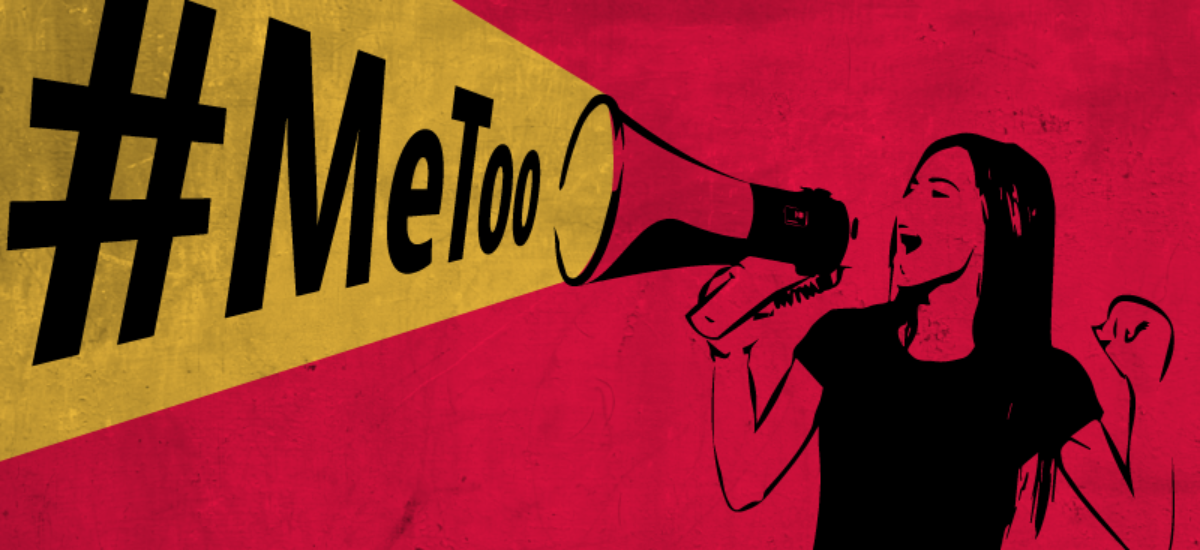 Now, the girl has filed an FIR against the same boy after after a period of 8 months since the boys had registered an official complaint with their internal authorities. DCP Zone 1 P L Mal of the Vastrapur police station has confirmed that the matter is being looked into. Vastrapur police inspector S R Gamit arrested the boy at 9am, however, he was released on bail at 1.30pm on Thursday itself.
On the other hand, since the girl registered a police complaint without intimating the institution, IIM-A has summoned the parents of both woman as well as the accused student.
From media reports, it is not clear as to why the woman and the accused went together for a movie on August 10, despite the boy having registered a complaint against her.
Also, why did the woman choose to file an FIR of molestation that had allegedly taken place in December?
If she was molested by the boy last year, why did she go with him to watch a movie?
While a detailed investigation is being undertaken by the police, it is unfortunate to see such allegations and counter allegations by students in an institute of such repute.
Deepika Bhardwaj, independent journalist quoted,
Three male students of IIM Ahmedabad file complaint against a female for sexually aggressive & inappropriate behavior in January. Come August slaps a molestation case on the man who accused her. Hope you've read this
While Kumar Manish, TEDX Speaker and journalist have asked for a follow up to get to the bottom of this case.
ALSO READ –
http://voiceformenindia.com/in-the-law/rape-on-pretext-of-marriage-3/
Join our Facebook Group or follow us on social media by clicking on the icons below
Donate to Voice For Men India
Blogging about Equal Rights for Men or writing about Gender Biased Laws is often looked upon as controversial, as many 'perceive' it Anti-Women. Due to this grey area - where we demand Equality in the true sense for all genders - most brands distance themselves from advertising on a portal like ours.
We, therefore, look forward to your support as donors who understand our work and are willing to partner in this endeavour to spread this cause. Do support our work to counter one sided gender biased narratives in the media.
To make an instant donation, click on the "Donate Now" button above. For information regarding donation via Bank Transfer, click here.
Alternately, you can also donate to us via our UPI ID: voiceformenindia@hdfcbank