India is a patriarchal society……..No More…….! Almost on a daily basis, there is news reported where a husband is committing suicide or is being murdered by the wife and her paramour. However, these numbers go unrecorded because there is no Commission For Men unlike National Commission for Women (NCW). This is how we want to strike a balance towards Gender Equality.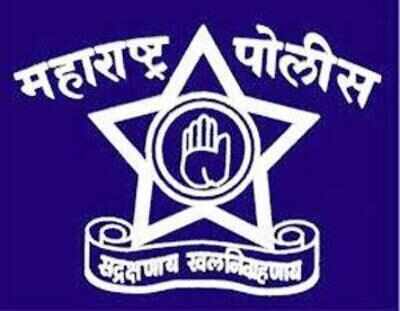 Case:
On Sunday, a woman and two of her friends have been charged for allegedly abetting her husband's suicide in Thane city of Maharashtra
The main accused, Suvarna Sontakke, got married to Gajanan Sontakke (32), a resident of Ambewadi locality in Thane, in 2013
The couple had two children
The woman who was initially a homemaker, started working since July this year
During her new phase of work life, she developed friendship with a man in her office, to which her husband objected
This led to frequent quarrels between the couple following which left the husband completely shattered
This is when the husband allegedly committed suicide by hanging himself at their home on November 22
Before committing suicide, the victim, on November 18, recorded a video in which he stated that he was fed up of harassment by his wife and her two friends, including a man, and was planning to commit suicide
He then circulated the video through social media to his relatives who even tried to convince him not to end his life
A complaint was finally lodged by the victim's mother on Friday
Based on the complaint, the police on Saturday registered an FIR against the main accused and her two friends – Shakira Banu Shaikh and Lakhan Kasbe
The accused have been booked under Indian Penal Code Sections 306 (abetment of suicide) and 34 (common intention)
However, no arrest has been made so far
The sad part of every husband suicide is, the wife is not arrested on most of the occasions as mental cruelty on men is not looked at as seriously as mental cruelty on women.
ALSO READ-
http://voiceformenindia.com/in-the-news/39-yr-iit-iim-grad-husband-commits-suicide-in-noida-due-to-marital-discord/
http://voiceformenindia.com/in-the-news/suicide/neeraj-dutt-suicide-case-gurugram/
Join our Facebook Group or follow us on social media by clicking on the icons below
Donate to Voice For Men India
Blogging about Equal Rights for Men or writing about Gender Biased Laws is often looked upon as controversial, as many 'perceive' it Anti-Women. Due to this grey area - where we demand Equality in the true sense for all genders - most brands distance themselves from advertising on a portal like ours.
We, therefore, look forward to your support as donors who understand our work and are willing to partner in this endeavour to spread this cause. Do support our work to counter one sided gender biased narratives in the media.
To make an instant donation, click on the "Donate Now" button above. For information regarding donation via Bank Transfer, click here.
Alternately, you can also donate to us via our UPI ID: voiceformenindia@hdfcbank