Cooked in millions of Indian households everyday, Rice is one of the world's staple foods which is easiest and fastest to make. You don't need to be dependent on anyone to feed you when it comes to rice. Cooking rice is easy, provided you follow a few simple rules and choose the right method for your type of rice.
Follow Two Golden Thumb Rules
Measuring rice by volume makes it easier to judge how much water to add
Do not stir the rice as it cooks or it will break up and turn sticky
Follow these 3 steps and we its our guarantee that you will never regret undertaking this quick cooking task again!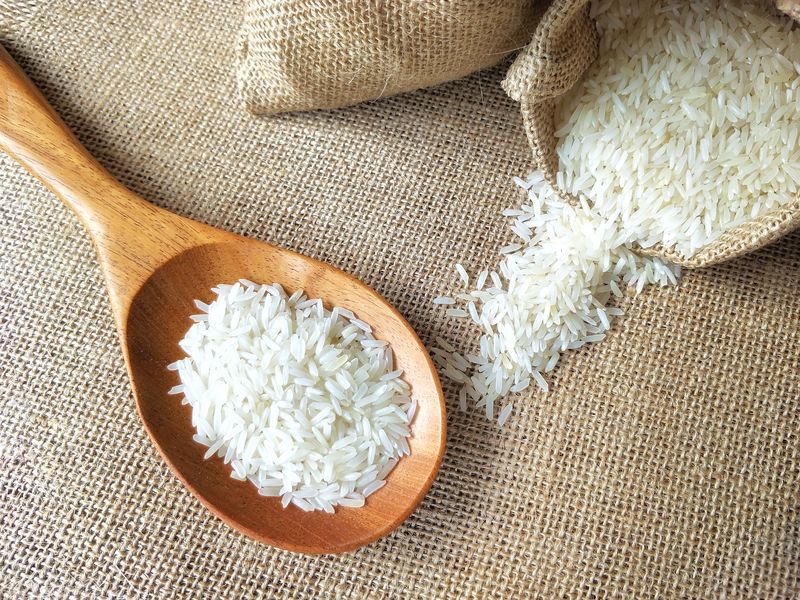 Step One: Measure, Rinse and Soak
Use a standard measure cup while soaking rice. The quantity will eventually turn double, so choose the measurement accurately. If you are preparing the grub for 1-2 persons, take perhaps 3/4 cups of tea cup size
I usually rinse my rice in a few changes of cold water. The rinsing also removes loose starch, making the rice less sticky.
Soak the rinsed rice for about 30 minutes to an hour, which makes the grains less brittle and prone to breakage. Soaking is also traditional for basmati rice, as it helps the rice expand to maximum length.
There are many different methods for cooking rice, but the simplest is the absorption method. Place your cooking pot on the gas, add exact double quantity of water (use the same measure cup) and let it boil. You may then add a tsp of salt and a few droplets of olive oil. A bayleaf, some cumin seeds, a cinnamon stick and a cardamon pod can only enhance the aroma!
Let the water boil, lower the flame and add the uncooked rice to this. Once the rice starts simmering, cover the lid and let it cook on slow flame for about 8-10 minutes without opening the pot. Your indication to turn off the gas will be when the rice soaks water, but not completely. Once you see the last rice floating, turn off the gas but do not uncover the lid.
Ensure you are using a tight-fitting lid that keeps the steam in. If your lid fits loosely, put a clean kitchen cloth between the lid and the pot.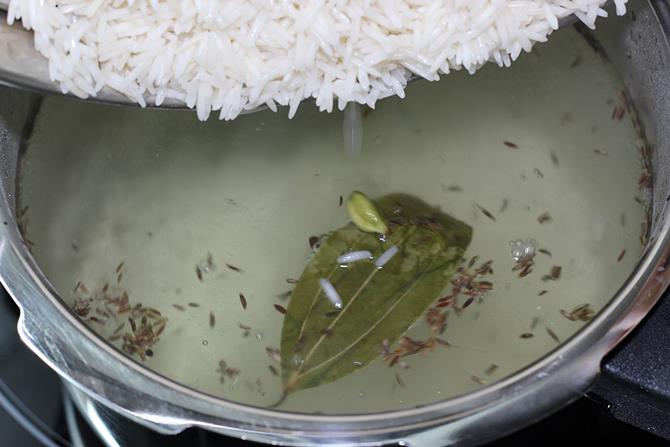 Open the lid after about 10-12 minutes of auto steaming. The top layer will be generally drier and fluffier than the bottom, which can be very moist and fragile. Let this rest for another 5-10 minutes after the lid has been taken off. This lets the moisture redistribute, resulting in a more uniform texture, with the bottom layers as fluffy as the top.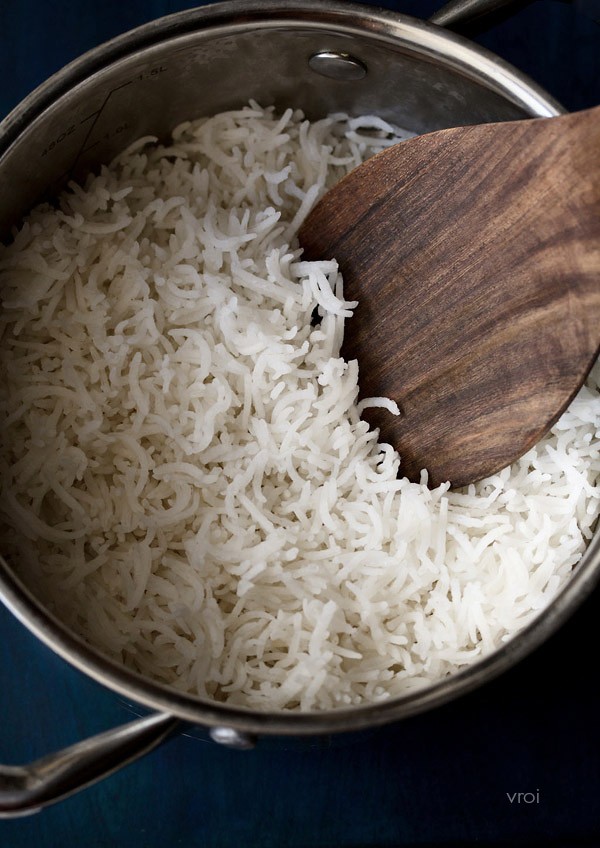 O la la…………The Rice Is Now Ready! Serve yourself with pickle, raita or any other leftovers, but remember to serve the rice hot and steaming. In case you are going to munch your rice later, remember to sprinkle few drops of water again when you use the gas or micro-wave for reheating.
Eat rice as an accompaniment or just by itself……There is nothing more filling and satisfying than this meal.
ALSO READ –
http://voiceformenindia.com/health-lifestyle/importance-of-eggs/
Follow www.mensdayout.com on Facebook, Twitter and Instagram
Join our Facebook Group or follow us on social media by clicking on the icons below
Donate to Voice For Men India
Blogging about Equal Rights for Men or writing about Gender Biased Laws is often looked upon as controversial, as many 'perceive' it Anti-Women. Due to this grey area - where we demand Equality in the true sense for all genders - most brands distance themselves from advertising on a portal like ours.
We, therefore, look forward to your support as donors who understand our work and are willing to partner in this endeavour to spread this cause. Do support our work to counter one sided gender biased narratives in the media.
To make an instant donation, click on the "Donate Now" button above. For information regarding donation via Bank Transfer, click here.
Alternately, you can also donate to us via our UPI ID: [email protected]