Men's Rights Activists in India have been fighting #LegalTerrorism, a term often used for forced alimony from husbands even if he is not in the wrong. With a new addition of the Triple Talaq Law which once again leaves no scope for a man to defend himself, the numbers of fake cases and settlements are only bound to increase.
The activists claim that nowhere in the world, civil mistake is criminalized. However, with Triple Talaq and other women centric laws, India has set a deadly precedence of criminalization of Divorce proceedings, completely lopsided against Husband.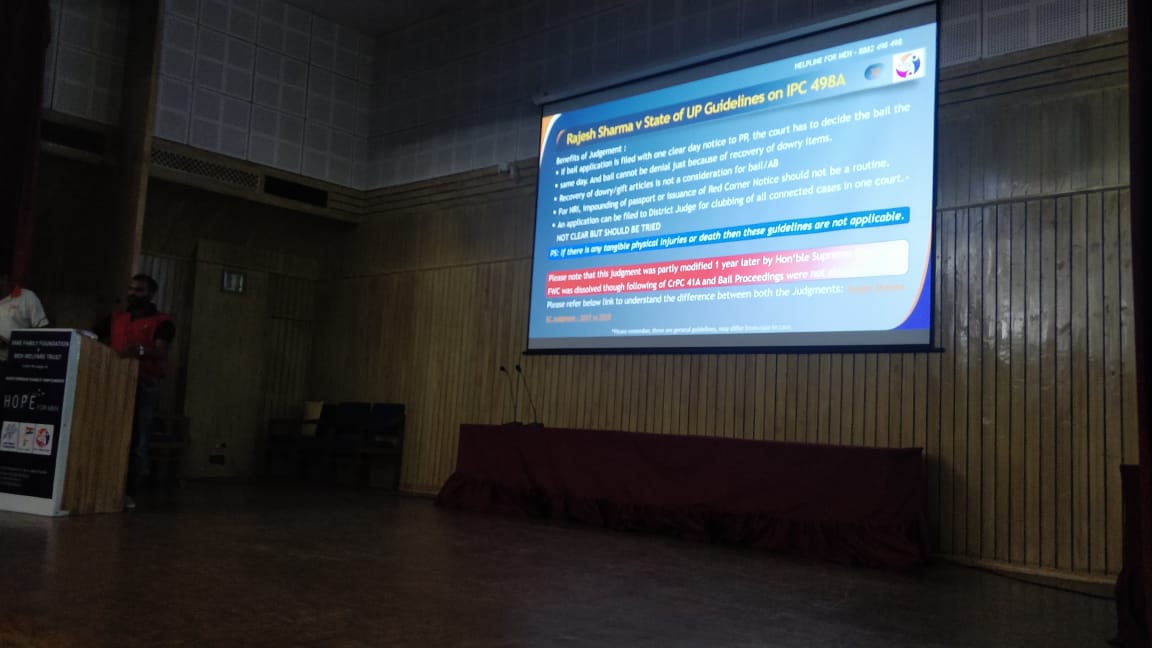 Save Family Foundation and Men's Welfare Trust have been organizing #HopeForMen seminar for past few years and a full day 5th Legal Seminar was conducted today at V. K. Krishna Menon Bhawan, Indian Society of International Law, Bhagwan Dass Road, New Delhi 110001 from 08:30am until 5pm. Besides Delhi-NCR, there were approximately 300 attendees in total from neighbouring cities such as Panipat , Sonipat, Karnal, Rewari, Gwalior, Hapur, Chandigarh and others.
The session covered various topics in detail, which are important for Men to protect themselves from fake and fabricated cases alleged against them. Some of the topics discussed in detail referred to:
Dowry
Divorce
Maintenance / Alimony
Child Custody
Domestic Violence
Rape
POCSO
Sexual Harassment
Workplace Harassment
Triple Talaq Law
The organisation regards "Triple Talaq Law" against Muslim Husbands as a deadly combination with draconian provisions of IPC 498A, CrPC 125 and Guardians & Wards Act as this law entitles wife/blood relative to file complaint against Husband (ensures Arrest), entitles wife to get maintenance from a Jailed Husband and also allows wife to get the custody of children, without having to go into welfare of child.
Besides the above, a special session on 'Psychology and Happiness Engineering' was undertaken by Dr. Ashish Bawa. These sessions have been planned for the 5th consecutive time, without any charges and are intended towards educating men against gender biased laws.
Over the years, various observations of the Hon'ble Supreme Court and various High Courts have expressed concern over the increasing misuse of IPC 498A, resulting into various guidelines and directions to the Government to stop its misuse. Similar observations were made by the Law Commission, the Rajya Sabha Committee of Petitions and Justice Malimath Committee as well. While Indian husbands and their families have been through long and painful journey of opening its eyes against such draconian laws, a lot is yet to be done. Several one-sided laws in the country are leading to random arrests, depression, health issues, men ending their lives while their families too suffer endlessly, if a woman chooses to settle score with him or his relatives.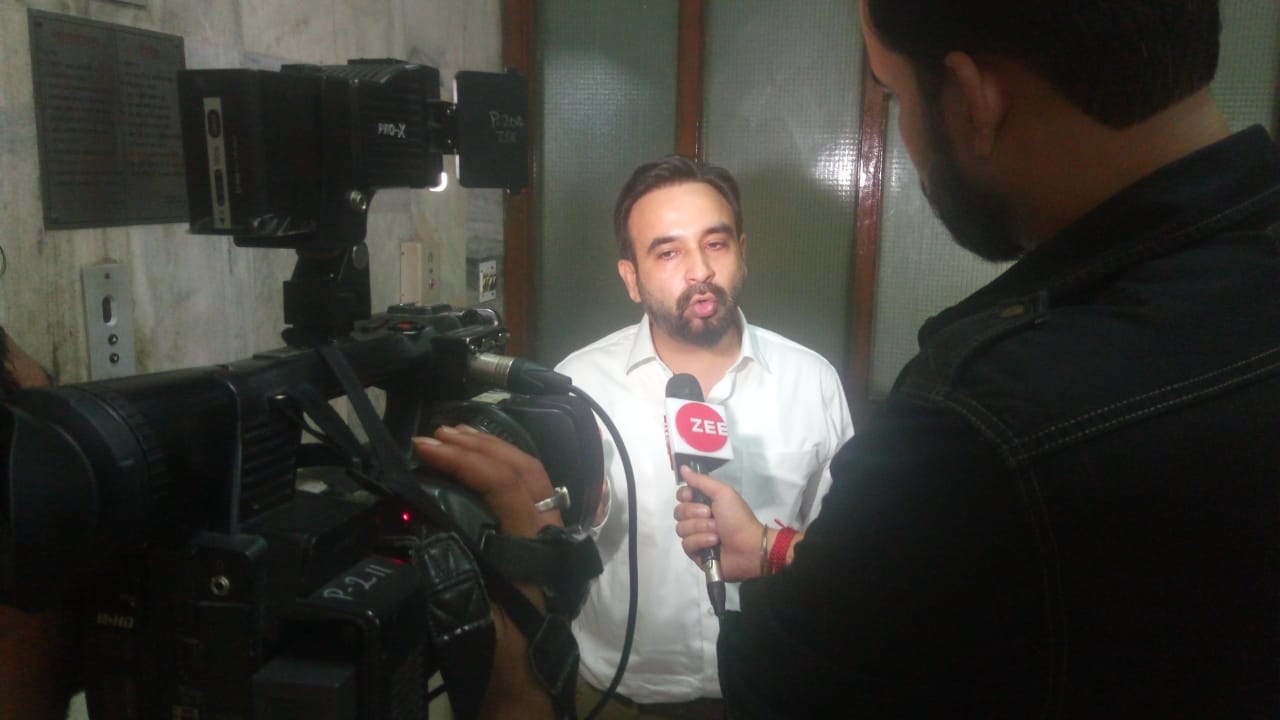 Men Welfare Trust (MWT) & Save Family Foundation (SFF) are the flag bearers of Save Indian Family (SIF) Movement representing Men's Rights Movement of India. SIF is a conglomerate of about 40 Men's Rights NGO across India helping men to fight for justice in this era of Misandry filled misuse of Gender Biased Laws. MWT & SFF have been helping men formally/informally since 2005 and are Registered NGOs as on date. They are also a part of India's largest private Helpline for Men in distress, SIF One, which receives over 6000 calls every month (Contact: +91 8882 498 498). They also run various online forums, blogs, websites to help men online and spread awareness about Men & their pain across the country. MWT also has entered the space of fighting for Men's Rights in Court by becoming an intervening party in a PIL about Marital Rape in Delhi High Court. SFF & MWT also are part of running the world's largest face-to-face weekly help groups for Men in Distress, their Weekly Meetings for Delhi NCR.
ALSO READ –
http://voiceformenindia.com/in-the-news/man-commits-suicide-dwarka-delhi-498a-threats/
Join our Facebook Group or follow us on social media by clicking on the icons below
Donate to Voice For Men India
Blogging about Equal Rights for Men or writing about Gender Biased Laws is often looked upon as controversial, as many 'perceive' it Anti-Women. Due to this grey area - where we demand Equality in the true sense for all genders - most brands distance themselves from advertising on a portal like ours.
We, therefore, look forward to your support as donors who understand our work and are willing to partner in this endeavour to spread this cause. Do support our work to counter one sided gender biased narratives in the media.
To make an instant donation, click on the "Donate Now" button above. For information regarding donation via Bank Transfer, click here.
Alternately, you can also donate to us via our UPI ID: voiceformenindia@hdfcbank