When we speak of body-shaming, women promptly come to mind as the victims. Well, one can say this is not without good reason. From the internet to TV commercials and everything in between, society has made it a life-long mission to dictate to women how they must feel about their bodies.
In recent times, this syndrome of judging body types is rising everywhere from social media to real life. Thus, body-shaming is by no means exclusive to ladies only. There are several cases of male celebrity body-shaming and some guys are speaking out about it.
Some men feel embarrassed and indulge in punishing gym routines, overly strict dieting, and repetitive anxious thoughts. Nonetheless they forget, how all of these can add up to have a severe impact on daily functioning. Indeed, this pressure for men to look "perfect" is one of the reasons why there has also been a rise in the number of men using makeup.
How Does A Man Feel When He Is Mocked For His Body Type?
Certainly, he will feel conscious of his body and have clothing exacerbated problem areas
He could end up spending money on clothes he would never wear
Some men have even confessed that they refrain from sex with their partners as they feel ashamed about how they look naked
Body dissatisfaction has also led to many men avoiding activities they used to enjoy
For example, a boy may who did not think twice before diving into beach waters on a picnic day, could be now reserving himself from doing so, with the fear of being mocked or clicked in "not so good looking pictures"
Who Do We Blame For This?
It's not surprising why men are feeling this way, given that most images in popular lifestyle and entertainment magazines, dating and porn websites are of muscular lean, young men, who pretty much always have a full head of hair. So if you don't fit in that prototype,  you start feeling low about your personality and image.
To some extent, we won't exclude some parents from this blame game too, especially mothers who constantly tell her sons to dress well and look good. We have come across many mothers who constantly drill the concept of getting a good looking bride if you look good. Though one may argue that such a phenomenon is more prevalent amongst mothers of potential brides, sons too are not excluded from such comments, especially after the spell of social media.
Understanding You Are More Than What Others View You As
Start with feeling unapologetic in loving yourself and the way you look
One of the biggest changes you can make in your life is by trying to alter how you perceive comments from others
This doesn't mean you always have to ignore or avoid people who taunt you, but also embrace the criticisms that other people have about your body
Who knows the person poking fun at you is more than likely speaking from a place of his own body shame and insecurities
Absorb the compliments you get, particularly those that seem the most genuine
It is a matter of living for the love and ignoring the haters
Be Fit, not Fictitious
Remember whatever "Others" say does not define you or your body, it is just the opinion of someone too ashamed to admit that you can and deserve to be happy.
Actor Fardeen Khan, who was trolled over his weight gain, at a recent event in Mumbai said that people needed to get over the body shaming practice.
I am what I am, I can see myself in the mirror, whatever is deserved is deserved, whatever is not is not. I just laugh it off, I don't really read much stuff about myself anymore now.
In 2016, when Fardeen's pictures had appeared in media after a long time, he was received endless trolling which was not funny but highly demeaning. It was ok to use names and mock him merely because he was a man and body shaming taboo was perhaps restricted to only women then. Khan had given back to these trolls via his Facebook post which is now Not Public. He then wrote,
DEAR ALL,

NOT ASHAMED NEITHER SHAMED. NOT OFFENDED. NOT DEPRESSED. NOT BLIND EITHER. AM I HAPPY?? EMPHATICALLY!!!! INFACT, LIVING THE HAPPIEST CHAPTER THUS FAR WITH LBS TO SHOW FOR IT.

HAPPY TO HAVE BEEN THE WEEKENDS ENTERTAINMENT FOR ALL YOU TROLLERS. IF YOU HAVE HAD ENOUGH FUN PLEASE TAKE THE TIME TO LOOK AT YOUR OWN REFLECTION. IF TROLLING IS WHAT MAKES YOU FEEL BETTER ABOUT YOURSELF, YOU HAVE TO SERIOUSLY THINK ABOUT YOU FUTURE PROSPECTS. MY BEST WISHES.
FOR THOSE OF YOU WHO SPOKE AGAINST MINDLESS TROLLING PLEASE RAISE YOUR VOICES. THIS WORLDWIDE BEHAVIORAL PATTERN ON THE INTERNET IS DISTURBING EVEN THOUGH I BELIEVE IN ABSOLUTELY FREE SPEECH AND OPINIONS. BEING A REALIST, I WILL CAUTION THAT ALL WE CAN HOPE TO ACHIEVE BY SPEAKING OUT…IS THAT THE NEXT TIME A PERSON TROLLS PURELY FOR THEIR OWN AMUSEMENT, HE OR SHE PAUSES TO CONSIDER THEIR OWN MORAL AND ETHICAL CODE. I ALSO WANT THEM TO HONESTLY ANSWER TO THEMSELVES A VERY RELEVANT QUESTION. "WOULD THEY STILL FEEL EMPOWERED TO TROLL IF THE ANONYMITY OFFERED BY SOCIAL MEDIA PLATFORMS ON THE INTERNET DID NOT EXIST???? I HAVE NO DOUBT THAT 99 % WOULD NOT HAVE THE GUTS TO…….IT PROVES THAT THEY ARE NOTHING MORE THAN A BUNCH OF COWARDS. I HOPE THEY THINK ABOUT THAT THE NEXT TIME…..

ENOUGH SAID FOR NOW…..I AM SURE YOU ALL HAD A FEW LAUGHS AT MY EXPENSE TOO…I MUST CONFESS I DID TOO….THERE IS A SAYING " BLESSED IS HE WHO CAN LAUGH AT HIMSELF FOR HE SHALL NEVER CEASED TO BE AMUSED" MORE IMPORTANTLY, I BELIEVE THE RIGHT TO LAUGH AT ANOTHER IS EARNED BY HAVING THE COURAGE TO LAUGH AT YOURSELF. BESIDES LIFE IS TOO SHORT AND WOULD MAKE OUR EXISTENCE UNBEARABLY DULL AND SERIOUS IF WE DIDN'T..

LASTLY, TO ALL MY DEAREST FANS AND WELL WISHERS,
YOUR SENSITIVITY, KINDNESS, AND LOVE EXPRESSED THROUGH YOUR POSTS AND TWEETS WERE MOST TOUCHING. I CANT THANK YOU ENOUGH BUT IT WAS UNNECESSARY AS I AM SURE YOU ARE EQUALLY SHOCKED AND DISAPPOINTED. I JUST WANT YOU ALL TO KNOW THAT AFTER A VERY LONG TIME I AM IN A GREAT SPACE IN MY LIFE. ALL I ASK IS FOR YOU TO BE HAPPY FOR ME AND EXPECT NOT TO BE DISAPPOINTED FOR LONG.

AS ALWAYS MY BEST WISHES ARE WITH YOU AND THE PEOPLE YOU LOVE.

LOTS OF LOVE,

FARDEEN

WATCH FARDEEN'S REACTION TO TROLLS IN 2019
This is exactly what every man should do whenever made to be feel low, especially on his appearance.
Below are some other celebs who were mocked and body-shamed too!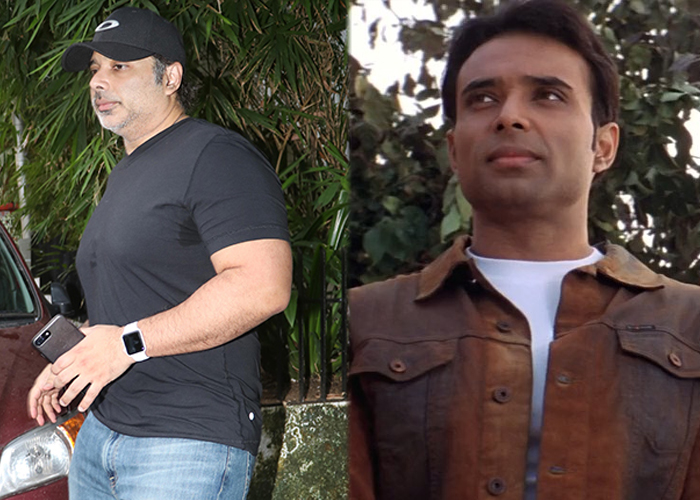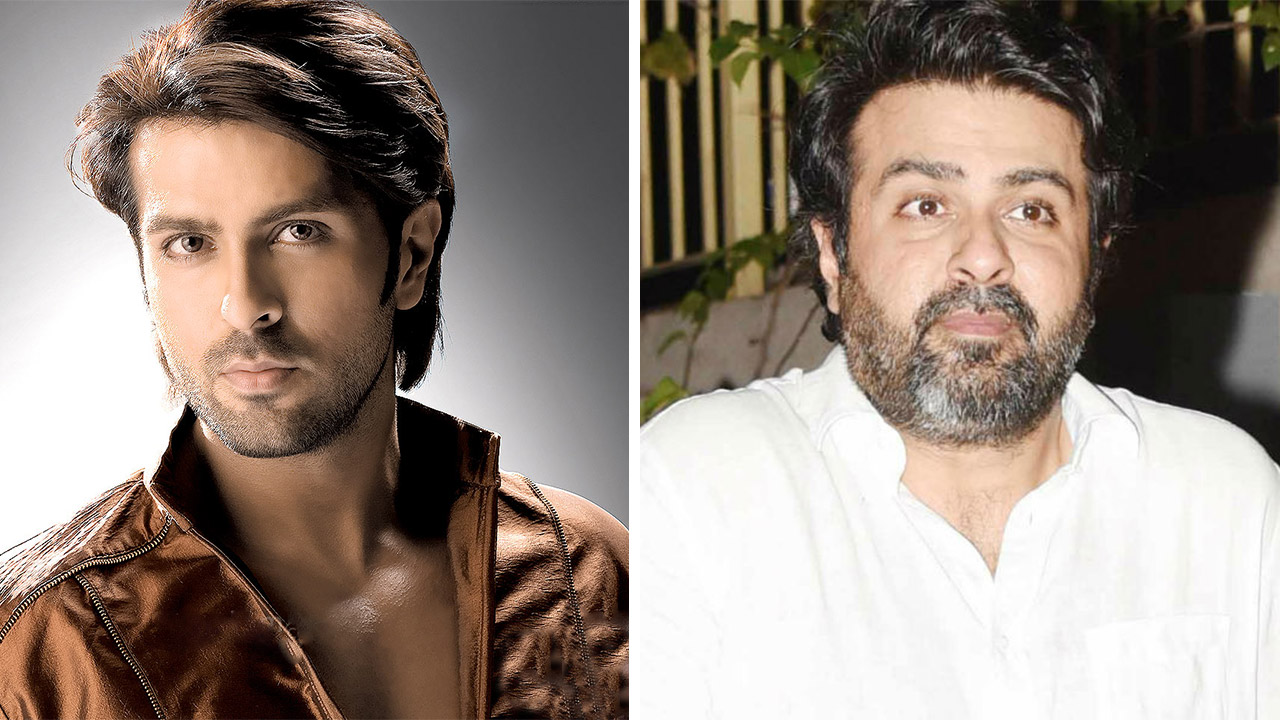 Join our Facebook Group or follow us on social media by clicking on the icons below
Donate to Voice For Men India
Blogging about Equal Rights for Men or writing about Gender Biased Laws is often looked upon as controversial, as many 'perceive' it Anti-Women. Due to this grey area - where we demand Equality in the true sense for all genders - most brands distance themselves from advertising on a portal like ours.
We, therefore, look forward to your support as donors who understand our work and are willing to partner in this endeavour to spread this cause. Do support our work to counter one sided gender biased narratives in the media.
To make an instant donation, click on the "Donate Now" button above. For information regarding donation via Bank Transfer, click here.
Alternately, you can also donate to us via our UPI ID: voiceformenindia@hdfcbank