Accusations of False Rape cases are increasing leading to several deaths of the falsely accused Men. Since the real incidents of rapes and gang rapes weigh higher in numbers and perception, false rape cases have become tools of extortion and harassment by many women.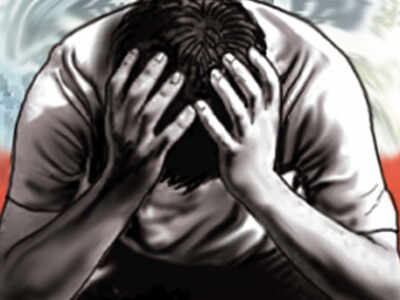 Santosh Kumar Rajput (40), the elder brother of Rohunta village chief Roop Singh, was a Class IV employee accused of rape by a village woman

Santosh committed suicide by tying the noose in his own Hamirpur (Uttar Pradesh) house late on Wednesday night

Dayashankar, elder brother of the deceased, said that four days ago a woman accused Santosh of rape

However, during investigation, the police found the complaint to be false 

But the woman did not stop here

She went to the district headquarters and threatened to register an FIR

Despite the woman's complaint being dismissed, Santosh felt the rape accusation had tremendous impact on the reputation of his family

Therefore, he hanged himself in the house amidst constant pressure and increased tensions in society against him

Santosh was a father of three – two daughters and one son

He hanged himself after everyone fell asleep at night

While the family rushed him to the local hospital soon as his body was recovered, he was declared dead on arrival

According to the family, the woman who made allegations was grazing a goat in their farm on Monday
Santosh objected to her doing so, because the crop was getting damaged
This is when she accused him of rape
ALSO READ 
http://voiceformenindia.com/in-the-law/dentist-chops-off-penis-of-former-lover-bengaluru/
RK Patel, SO of Chikasi police station said,
The complaint against Santosh was not found correct but he was under pressure due to the charge. Thus, he chose to commit suicide.
About the False Accuser Woman
During the discussion of Santosh Kumar Rajput's suicide case, villagers and police also revealed that the same woman who had accused Santosh, had earlier also accused three more people from the village of rape

The woman had separated from her husband and on October 21, she had filed a complain against three men of raping her and and threatening to burn her with acid after she complained

The police had registered a case and the accused too had filed a report against the woman

Later there were talks of reconciliation between both parties and the matter had died down
Deceased Santosh's wife Ramkumari has questioned the punishment for woman who made the false allegations. While there will be no implications on the alleged victim who filed false rape case, Santosh's wife will bear the burden alone of raising three children.
ALSO READ –
http://voiceformenindia.com/in-the-news/false-rape-case-india/
Follow www.mensdayout.com on Facebook, Twitter and Instagram
Join our Facebook Group or follow us on social media by clicking on the icons below
Donate to Voice For Men India
Blogging about Equal Rights for Men or writing about Gender Biased Laws is often looked upon as controversial, as many 'perceive' it Anti-Women. Due to this grey area - where we demand Equality in the true sense for all genders - most brands distance themselves from advertising on a portal like ours.
We, therefore, look forward to your support as donors who understand our work and are willing to partner in this endeavour to spread this cause. Do support our work to counter one sided gender biased narratives in the media.
To make an instant donation, click on the "Donate Now" button above. For information regarding donation via Bank Transfer, click here.
Alternately, you can also donate to us via our UPI ID: voiceformenindia@hdfcbank