Last week, Bombay High Court quashed a case under section 498A of Indian Penal Code (IPC) of cruelty to wife filed by a woman against her brother-in-law, his wife and her sister-in-law observing that their implication for the offence was "actuated by design to harass and humiliate'' them for being related to her husband.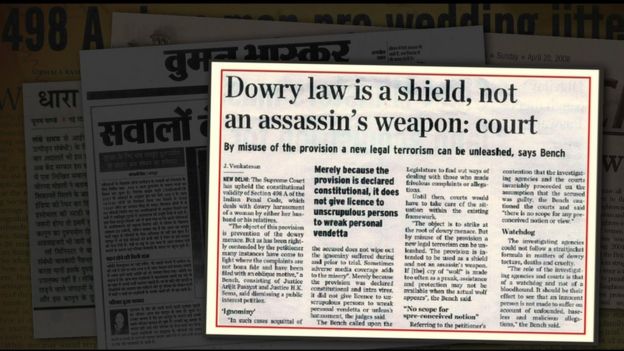 Case :
The woman who filed the FIR was married in 2001 and marital discords led to "multiple proceedings''
An FIR was lodged last October with the Juhu police in which she said her parents had incurred expenses worth Rs 7 crore for her marriage and also Rs 15 lakh on the honeymoon
The trio (petitioners in this case) said the allegations were "false, baseless and vague''
Advocate Subhash Jha representing the petitioners said that the FIR filed last year makes out no case against them and it's continuance amounts to abuse of the process of law
Jha also argued that the case was yet another manifestation of clear abuse of section 498A, IPC
While, government lawyer Sangita Shinde and Satyavrat Joshi appearing for the housewife who lodged the FIR, opposed the quashing plea with Joshi saying that the "tenor of the FIR as a whole ought to be considered'' and that there were "specific allegations which implicate the petitioners"
But the HC found none
The HC bench of Justices Ranjit More and N J Jamadar observed,
It is judicially recognized that in the wake of marital discord, the allegations are made thick and fast. There is a tendency to rope in as many persons from the family of the husband as possible, irrespective of their involvement in the alleged crime.'' It added, "Allowing the prosecution of the immediate relations of the first informant, when the prosecution case does not indicate their involvement even remotely, would amount to grave injustice.'
The honourable court continued,
Mere demand of money or property, unaccompanied by any harassment, would also not fall within the mischief of section 498­A. There has to be a nexus between the demand and the consequent harassment.
However, the court also clarified that the observations were only with regard to the three petitioners who had this year filed a petition to quash the criminal case registered against them by Juhu Police Station. In it's August 23 judgement, the bench said,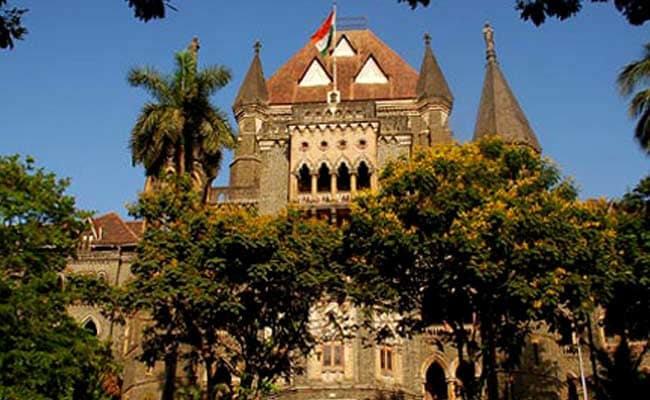 The plenary nature'' of the quashing power vested with the HC, "warrants its resort sparingly and in deserving cases only.
The HC categorically stated that it was indisputable that the cruelty under section 498­A of IPC has a specific legal connotation. Defining the act, HC quoted:
Ordinary quarrels, differences of views and wear and tear of life, which every home witnesses, do not fall within the mischief of cruelty which section 498­A of IPC punishes. Nor, every ill-treatment or harassment falls within its dragnet. To fall within the tentacles of section 498­A, the married woman must have been subjected to cruelty which would drive the woman to commit suicide or to cause grave injury or danger to her life, limb or health, or with a view to coerce her or any person related to her to meet an unlawful demand of property.
In September last year, advocating for balancing interests of both the sides in dowry harassment cases, the Supreme Court did away with the requirement of a family welfare committee to examine veracity of complaints under Section 498A of IPC.
At the same time, the top court refrained from issuing any directive for automatic or mandatory arrest of husband and his family members under these cases, noting that false cases also lead to "social unrest".
Below is one such case reported from Mumbai where the sister-in-law committed suicide alleging false charges on her brother and entire family.
ALSO READ –
http://voiceformenindia.com/in-the-news/false-dowry-harassment-charges-2/
READ MORE
http://voiceformenindia.com/in-the-news/husband-suicide/
Join our Facebook Group or follow us on social media by clicking on the icons below
Donate to Voice For Men India
Blogging about Equal Rights for Men or writing about Gender Biased Laws is often looked upon as controversial, as many 'perceive' it Anti-Women. Due to this grey area - where we demand Equality in the true sense for all genders - most brands distance themselves from advertising on a portal like ours.
We, therefore, look forward to your support as donors who understand our work and are willing to partner in this endeavour to spread this cause. Do support our work to counter one sided gender biased narratives in the media.
To make an instant donation, click on the "Donate Now" button above. For information regarding donation via Bank Transfer, click here.
Alternately, you can also donate to us via our UPI ID: voiceformenindia@hdfcbank