Kidnapping is a serious charge especially if the same is done to a minor. However, there have been several cases reported in recent times, where children are misusing this pretext for saving themselves from trivial consequences.
A boy's narration about a man's attempt to kidnap him in Parel has turned out to be a pack of lies. The minor filed a false complaint fearing a scolding for getting home late, the police said.
Until Sunday evening, the police were inquiring into a viral video in which the minor talks about the "kidnap" bid. In the video which does not appear on the internet now, the boy says,
On Tuesday, I was returning home when a man tried to kidnap me. As I shouted for help, he fled.
His aunt, who also spoke in the video, alleged that the police did not file a complaint.
Joint police commissioner (law & order) Vinay Choubey said that he had instructed the police station to probe. Officials of Bhoiwada police station were instructed to inquire and file a kidnapping case.
However, by Sunday evening, there was twist in the tale. A senior officer said that the boy was lying. He had spun the kidnapping tale as he had reached home late and was scared of being being reprimanded.
In 2013, a teenaged girl who was desperate for her boyfriend's attention had allegedly faked her own abduction similarly. The same had led to a city-wide police alert, a frantic search involving 25 officers and the detention of two innocent boys. Initially, the Std X dropout indicated that she had been kidnapped and sexually assaulted, but when cops, fearing a gang rape, rush rushed her to KEM Hospital for tests, it emerged that she had faked her own abduction.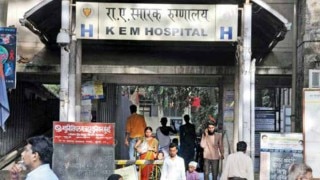 The number of kidnappings in Mumbai has seen a steady uptick. Between 2018 and April 2019 an alarming 3,041 cases of kidnapping of young boys and girls came up before the Mumbai Police. Out of these, the count of young girls stood at 2,000 whereas the count of boys was at 1,041.
It is deplorable when kids misuse these "charges" without understanding the trauma that real victims go through. Such acts must be strongly condemned to ensure they are not repeatedly casually again. One can't imagine the scar someone has to bear for a false implication, just because of one person's casual attitude.
ALSO READ –
http://voiceformenindia.com/his-story/advait-bhartia-mount-kilimanjaro/
Join our Facebook Group or follow us on social media by clicking on the icons below
Donate to Voice For Men India
Blogging about Equal Rights for Men or writing about Gender Biased Laws is often looked upon as controversial, as many 'perceive' it Anti-Women. Due to this grey area - where we demand Equality in the true sense for all genders - most brands distance themselves from advertising on a portal like ours.
We, therefore, look forward to your support as donors who understand our work and are willing to partner in this endeavour to spread this cause. Do support our work to counter one sided gender biased narratives in the media.
To make an instant donation, click on the "Donate Now" button above. For information regarding donation via Bank Transfer, click here.
Alternately, you can also donate to us via our UPI ID: voiceformenindia@hdfcbank