If your husband slaps you once, stop all communication and send him a notice of divorce overnight. That's what Anubhav Sinha's Thappad taught us! But if you are a man in India and have been brutally thrashed by your wife, unfortunately, you may have zero options to pursue your case legally. The struggle after being beaten up, will begin when you have to plead the local police to even register your complaint against the criminal wife.
Here's an incident which took place on May 27, where a man who is a resident of Faridabad, was physically abused by his wife after an altercation. The pictures of the assault on man are terrifying and anyone who doesn't even support the fight against gender biased laws, will feel his pain.
The story which was shared on twitter by independent journalist Deepika Bhardwaj read, how this male victim was hit hard on head by his wife after an disagreement on Wednesday. While he got his medical done as advised by local police station, he has no forum which can hear the extent of domestic violence he is facing during lockdown.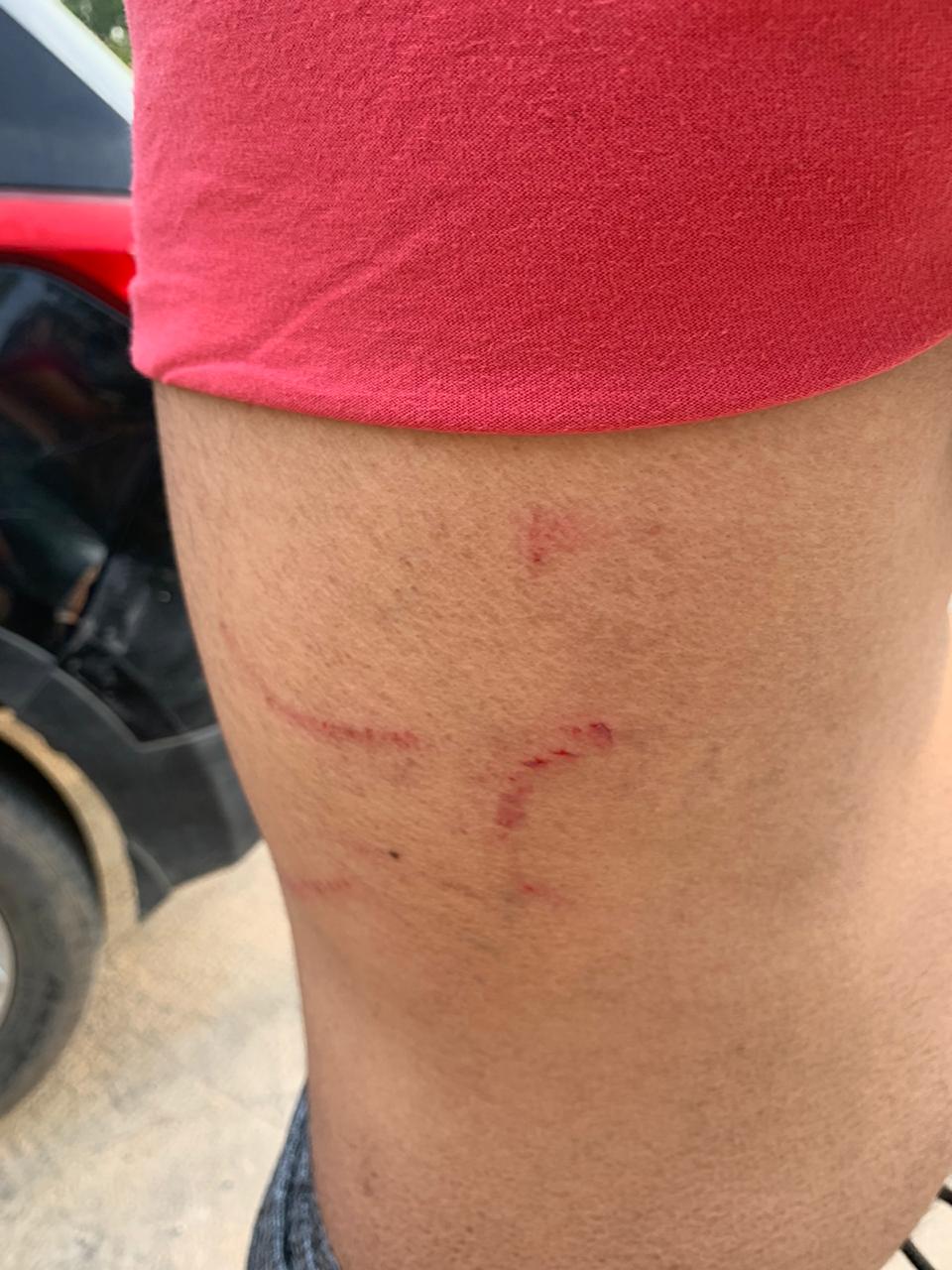 After waiting for almost five hours at the police station, the officers refused to lodge an FIR in the matter and said they shall investigate. Imagine if this would be the condition of a wife, the man would be in jail without even an investigation. 
What next…….the man was so afraid that he chose to spend the night in his car and his accused wife had a good nap in the comfort of her home. Even after 24hours, Faridabad police did not file any FIR on the woman, suggesting that the complaint was "weak".
The matter does not end her. The police also called the parents of the woman and insisted that the husband must reconcile with his wife again and go home.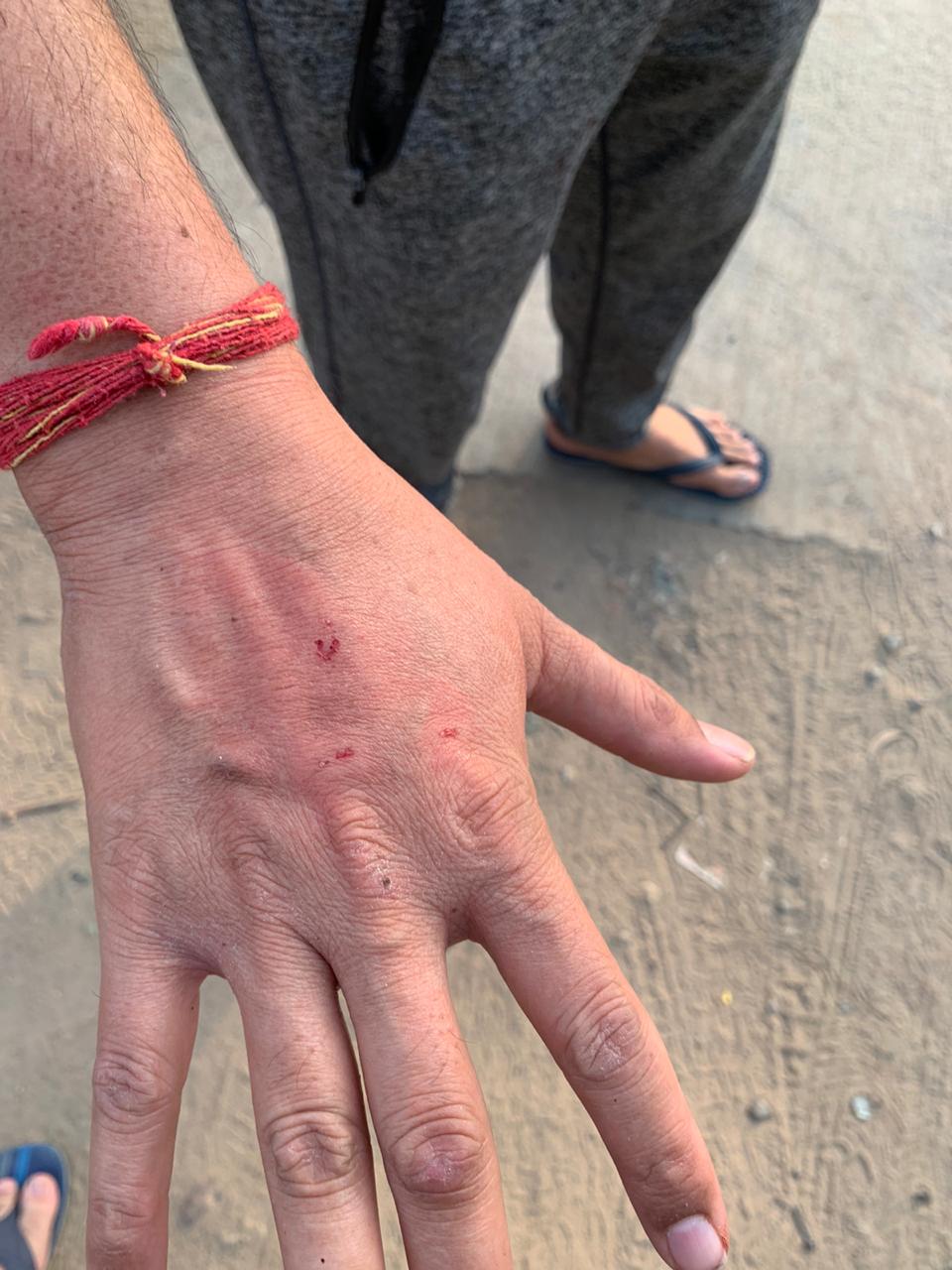 Update As On May 30, 2020
Despite visible injuries, Faridabad police did not file an FIR against the man's wife for physically abusing him. In a span over two days, the husband visited police station at least ten times, yet his wife was never questioned even once. Sector 46 IO now said:
Humne uchit karyavahi kar li hai. (We have completed necessary investigation)
Endless blogs, social media hype and paid campaigns have been floating around on the net urging all to speak up against domestic violence…..but only on women. We as a country have failed our men miserably, where despite undergoing almost threat to their life, they are forced to cohabit with the same domestic abuser.
ALSO READ –
http://voiceformenindia.com/in-the-news/murder/mumbai-woman-murders-jobless-husband-mental-physical-torture-caught-on-camera/
http://voiceformenindia.com/in-the-news/woman-pours-boiling-water-on-senior-citizen-husband-over-minor-dispute/
We are now on Telegram. Follow Us For More Updates
Join our Facebook Group or follow us on social media by clicking on the icons below
Donate to Voice For Men India
Blogging about Equal Rights for Men or writing about Gender Biased Laws is often looked upon as controversial, as many 'perceive' it Anti-Women. Due to this grey area - where we demand Equality in the true sense for all genders - most brands distance themselves from advertising on a portal like ours.
We, therefore, look forward to your support as donors who understand our work and are willing to partner in this endeavour to spread this cause. Do support our work to counter one sided gender biased narratives in the media.
To make an instant donation, click on the "Donate Now" button above. For information regarding donation via Bank Transfer, click here.
Alternately, you can also donate to us via our UPI ID: voiceformenindia@hdfcbank