Both men and women can experience depression, but the signs and symptoms can be different for respective genders. Men seem to suffer from depression just as often as women, however, they are less likely to ask for help!
As men, we like to think of ourselves as strong, macho and in control of our emotions. Even if we are feeling hopeless about a particular thing, we often to chose to deny or cover it up. All of us may have gone through some type of depression or an emotional drain out, but most of the times the prestige of failing masculinity would have taken over consulting someone for a solution.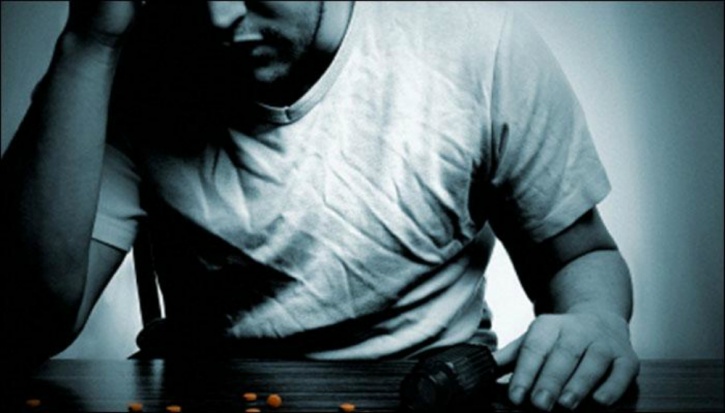 Yes, depression is for real, affects millions of men of all ages and backgrounds, as well as those who we care about; our fathers, brothers, partners, sons, extended family and friends. But remember, depression isn't a sign of weakness and you don't have to tough it out. Instead, try to help yourself to feel better and stronger.
Symptoms
Depression can affect people in different ways. For example:
You may not have enough energy to even get out of bed
You might feel constantly edgy and restless
One might break into tears seemingly for no reason
Or snap angrily at the smallest irritation
Either you may never seem hungry, or end up eating all the time
Lock yourself up in a dark room all day
You could be seeing everything in negative light
Constantly feel victimised about trivial things
As a society, we must realise it is common that men often don't acknowledge feelings of sadness, hopelessness, or guilt. They may be more likely to deny these types of feelings, or try to mask or hide them with fake happiness or other behaviours. When depressed, men can become irritable and aggressive, work compulsively, isolate themselves from friends and family, drink more than normal, and perhaps also engage in high risk activities.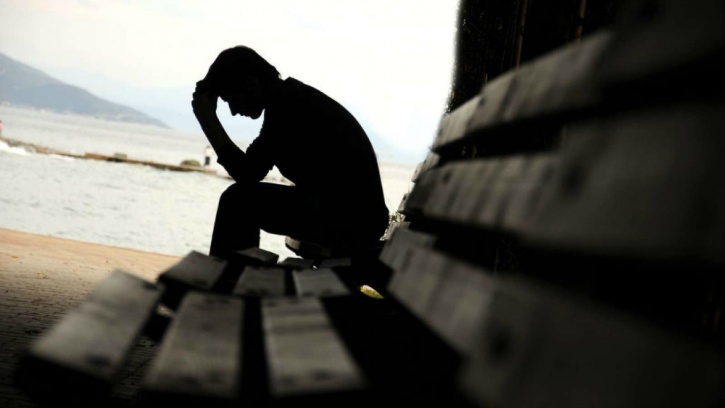 Possible protective factors
Several researches suggest that many factors help buffer men against depression. Men who integrate these protective strategies into their lives may improve their odds of avoiding this mood disorder.
Physical activity: Men engage in more moderate to intense physical activity on a regular basis than women. One of the reasons behind this could be because men are more likely to be employed in occupations that involve activities such as construction work; delivery jobs; driving or also perhaps since they exercise more for recreation. Any form of physical activity has proven to have a positive impact on the mental health of males.
Psychology: Men are less likely than women, to ruminate over past events, and thus more likely to feel in control of their lives. Men with these psychological traits may have a mental buffer against depression. Choose not to have grudges in your personal or professional lives, it only makes one feel good about himself.
Depression is just like diabetes, blood pressure or any such form of ill health one can get prone to. It's not a choice, and we can't necessarily control it. When other chronic diseases like heart disease or arthritis aren't looked down upon or stigmatized, why is depression any different?
If we join together and do just a little bit of fighting each day, we can slowly but surely rid society of this stigma and the disease itself. Imagine a world where having depression is viewed just for what it is? A health condition like any other.
There is no better cure for depression than positivity. Let's make it happen!
Join our Facebook Group or follow us on social media by clicking on the icons below
Donate to Voice For Men India
Blogging about Equal Rights for Men or writing about Gender Biased Laws is often looked upon as controversial, as many 'perceive' it Anti-Women. Due to this grey area - where we demand Equality in the true sense for all genders - most brands distance themselves from advertising on a portal like ours.
We, therefore, look forward to your support as donors who understand our work and are willing to partner in this endeavour to spread this cause. Do support our work to counter one sided gender biased narratives in the media.
To make an instant donation, click on the "Donate Now" button above. For information regarding donation via Bank Transfer, click here.
Alternately, you can also donate to us via our UPI ID: voiceformenindia@hdfcbank