Alimony is the new Start Up for disgruntled women, and guess what, there are no losses or misses – just sure shot Tax Free profits! Hail Women's Equality. Below is one such case where Delhi court too has been left "baffled". The order pertains to May 2019.
Case:
The estranged couple from Delhi has 2 minor children
The warring couple had signed a Memorandum of Understanding (MoU) in April 2015 towards the full and final settlement upon divorce
The MoU stated a total settlement of Rs 5 Crore to the wife in two tranches : Rs 2 Crore as the first part while signing the MOU and balance Rs 3 Crore after six months on moving the second motion for divorce
However, as alleged by husband's lawyer, after taking Rs 2 Crore as part alimony settlement, the wife did not turn up for the second motion which had to be signed after six months and thus the husband did not pay her the balance Rs 3 Crore then
In November 2017, the wife moved another plea alleging that her husband did not adhere to the MoU and she was deprived of her share of the balance amount
The wife was being paid Rs 5 Lakhs as monthly maintenance towards her monthly expenditure, till the time the first motion was allowed and she received the first tranche of Rs 2 Crore
Thus, the wife in her Nov 2017 plea asked for Rs 5 Lakhs again as monthly maintenance, in addition to Rs 36 Lakhs as arrears
As per MoU, if the husband would default on the terms, he would have to pay the wife Rs 3 Lakhs per month as maintenance and this is how Rs 36 Lakhs had been calculated for defaulting second tranche payment
These demands were made by the wife, since she told court that she had already exhausted Rs 2 Crore paid to her

Court's Observation
It is baffling and intriguing how such a big amount was spent within a span of just one and a half years
The woman cannot be permitted to seek interim maintenance solely because her husband is rich and affluent
Principal Judge, Manoj Jain, refused to pass any order in favour of the wife
The court also said, that the woman may have been enjoying a lavish lifestyle while living with the husband, however, she was required to furnish complete details of how she "blew" up such a lot of money in a relatively short span of time
The woman withholding details of how the entire money evaporated in thin air goes on to suggest that she might have a profligate attitude
The court also pointed out, that even if they considered Rs 3 Lakhs as monthly maintenance, the Rs 2 Crore amount should have been adequate for next five and a half years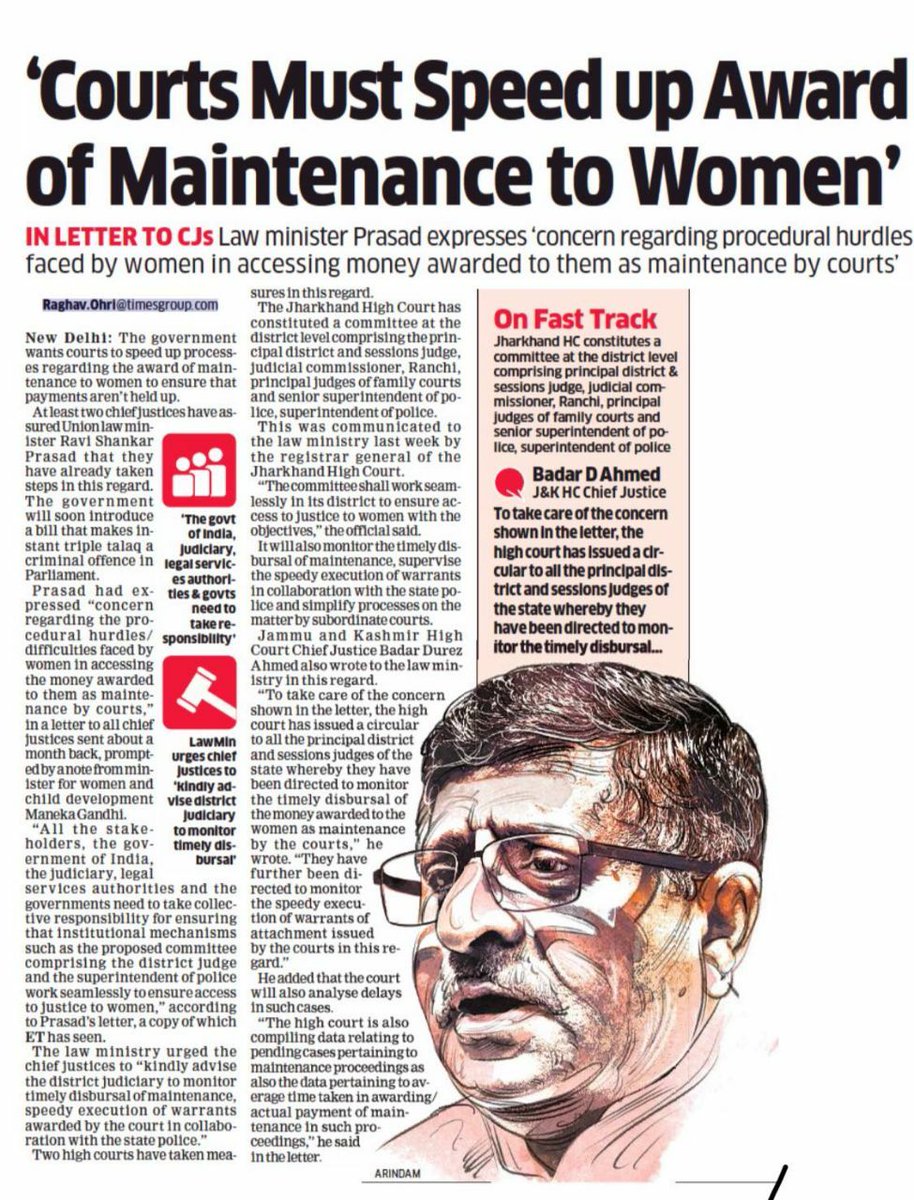 Our Take:
It is not the wife's fault that she feels she deserves the moon by doing nothing
It is our system, that empowers her with several tools and laws to keep extorting money from the man, who toils to bring food to the table
The maintenance for children (whether minor or major) must be a separate issue, and they should not be used as pawns to demand endless money from the man
The wants of a woman can be never ending, and here the court has rightly questioned her needs, spends and lifestyle without contributing anything herself
Why should a fully-abled body be given lifelong money just because she has been separated from her husband?
Would the scenario have been the same, if she was unmarried? How do women who don't have Men to extort money from live?
Naturally, they will work and stand on their own feet, but when you make the husband as an ATM under the law, why will any divorced or separated woman care to become self dependent?
As per law, a woman is entitled to money to enjoy a lavish lifestyle forever, but is considered dumb enough to work and fend for herself
Such is the extent to which our laws are flawed!
And what happens in this case, since the woman gobbled up Rs 2 Crore and backtracked from signing the second motion for divorce? No implications for cheating at all?
Shame on our system which makes the man a monster in Dowry cases, but encourages women to extort money legally from Men, hailing it as empowerment.
ALSO READ –
http://voiceformenindia.com/in-the-news/39-yr-iit-iim-grad-husband-commits-suicide-in-noida-due-to-marital-discord/
http://voiceformenindia.com/health-lifestyle/alimony-in-india/
Join our Facebook Group or follow us on social media by clicking on the icons below
Donate to Voice For Men India
Blogging about Equal Rights for Men or writing about Gender Biased Laws is often looked upon as controversial, as many 'perceive' it Anti-Women. Due to this grey area - where we demand Equality in the true sense for all genders - most brands distance themselves from advertising on a portal like ours.
We, therefore, look forward to your support as donors who understand our work and are willing to partner in this endeavour to spread this cause. Do support our work to counter one sided gender biased narratives in the media.
To make an instant donation, click on the "Donate Now" button above. For information regarding donation via Bank Transfer, click here.
Alternately, you can also donate to us via our UPI ID: voiceformenindia@hdfcbank