The Supreme Court on Tuesday heard the plea seeking reinstatement of an Additional District Judge in Madhya Pradesh who had to resign after raising sexual harassment allegations against Madhya Pradesh High Court judge Justice S.K. Gangele in 2014.
Chief Justice of India S A Bobde, heading the bench, asked Senior Advocate Indira Jaising, lawyer of the former ADJ, whether she would be accept a posting at any other State, if given reinstatement. Jaising responded that she would prefer any State in the northern part of the country. Jaising also added that the former judge's work had been impeccable; she had been appointed the chairperson of the district Vishakha committee, and an Annual Confidential Report (ACR) of her work between the years 2011 and 2013 had described her performance "excellent and outstanding."
Jaising further informed the Bench that raising the sexual harassment complaint had resulted in the transfer of the former ADJ from Gwalior to Sidhi in 2014
However, due to her daughter's board examinations, she was unable to take up the transfer and was forced to resign
She had also made representations to seek an extension of her time in Gwalior by eight months, but they were rejected
Jaising also informed the Court that the former judge was willing to forego the remunerations of the past few years, but wished to retain her seniority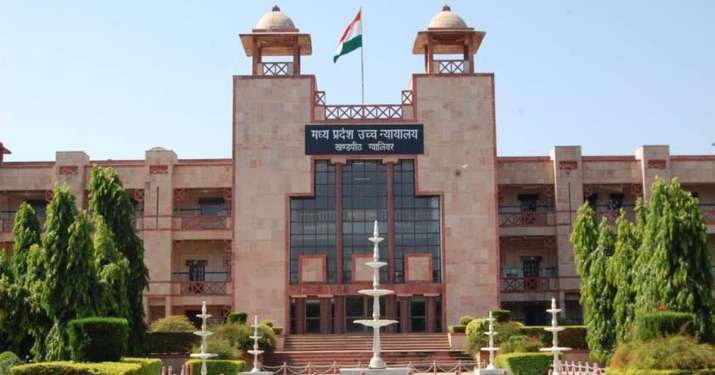 Jaising said,
It is the judge's intention to pursue the profession of a judge and "just get on with her life".
CJI agreed with this and said,
I must compliment you and your attitude. It is the right attitude to have in such situations. Why get into all this?
Chief Justice Bobde then said that the dispute could now be brought to a "peaceful conclusion" as Madhya Pradesh HC has a new Chief Justice now.
CJI asked the HC's counsel to consider plea for reinstatement and expressed that the same could be done even without monetary benefits. However, Senior Advocate R Srivastava for Registrar General of HC submitted that reinstatement may have consequences.
The counsel for the High Court has been asked to get instructions on this point. The case will be next taken on March 16, 2020.
Background to the Case
Sexual harassment is a cognizable and non-bailable criminal offence. In 2014, as per a media report, an Additional District and Sessions Judge in Gwalior had resigned after she had named Justice SK Gangele, a sitting High Court judge who allegedly sexually harassed her.
The lady judge was ironically also the Chairperson of District Vishaka Committee, which looked after the sexual harassment complaints. On resigning from the post, she had sent a detailed complaint to the then CJI and Senior Judges of the Supreme Court. In the complaint, she has mentioned in detail about the nature of harassment she had to under go.
Allegations By The Lady Judge
Justice Gangele was elevated to the MP High Court in October, 2004 from the Bar. In 2011, he was nominated to be the administrative judge of the Gwalior bench and was also in-charge of functioning of the District court, Gwalior. The lady judge had joined MP Higher Judicial Services in 2011.
In her affidavit before the committee, the lady judicial officer referred to various instances of sexual harassment which involved alleged indirect demands by Justice Gangele to perform on an item song as part of the celebration of his 25th wedding anniversary.
She had complained that Justice Gangele used to send numerous messages through District Registrar asking her to meet him at his bungalow where he usually lived alone.
She also accused him of behaving inappropriately and making sexually-coloured remarks at various social gatherings and subjecting her to intense form of surveillance as a consequence of not paying heed to the sexual advances followed by her transfer to remote District Sidhi before completion of normal three-year tenure at Gwalior.
She was ultimately forced to resign from her post.
ALSO READ –
Defence By Accused Judge
Justice Gangele, in his defence, denied all allegations, including sending messages through registrar, and said he was not part of the transfer committee and had no role in posting her to remote district.
The committee found all allegations unsubstantiated which included non-allotment of peon to the lady officer, deputing her stenographer to another court etc.
Report
The committee found that the complainant judge had delayed in making any complaint against the alleged sexual harassment and the four instances of sexual harassment are not proved beyond reasonable doubt. It noted,
Given the conduct of the complainant in strongly reacting to the behaviour of her stenographer, police constable and also her staff problem, absence of any reaction to the alleged sexual harassment meted out to her by the respondent judge, raises serious doubts in our mind.

As pointed out earlier, the allegations of sexual harassment emerged for the first time much after her resignation that is in the complaint made to the Chief Justice of India on August 1, 2014, long after her resignation.
ALSO READ –
A three-member inquiry committee constituted by the Rajya Sabha to conduct investigation into allegations of sexual harassment against Justice Gangele had found the charges "not proved" and had termed the judge's conduct part of routine district administration/ exercise of supervisory power by the high court, while criticising the MP HC for showing lack of human face in case of the complainant lady judicial officer.

The committee, comprising Justice R Banumathi, Supreme Court judge, Justice Manjula Chellur, former Chief Justice of Bombay High Court, and senior advocate KK Venugopal, held all three charges against Justice Gangele as "not proved". Click here to read details
With overall recent developments in the matter where CJI has asked defence counsel to consider reinstatement of the lady judge, what is the message that the judiciary is giving? Either the case was genuine and thus the sympathy of reinstating the woman, or the case was false and let bygones be bygones. The latter only demonstrates the Gender Bias towards women who file false cases, yet stand a chance to continue life as normal.
There was no conviction for the accused judge, (now retired) and the woman will be reinstated into the system despite making a case, which seemed to be false, as the charges were never proven.
ALSO READ –
http://voiceformenindia.com/in-the-news/false-rape-cases-india-7/
Follow www.mensdayout.com on Facebook, Twitter and Instagram
Join our Facebook Group or follow us on social media by clicking on the icons below
Donate to Voice For Men India
Blogging about Equal Rights for Men or writing about Gender Biased Laws is often looked upon as controversial, as many 'perceive' it Anti-Women. Due to this grey area - where we demand Equality in the true sense for all genders - most brands distance themselves from advertising on a portal like ours.
We, therefore, look forward to your support as donors who understand our work and are willing to partner in this endeavour to spread this cause. Do support our work to counter one sided gender biased narratives in the media.
To make an instant donation, click on the "Donate Now" button above. For information regarding donation via Bank Transfer, click here.
Alternately, you can also donate to us via our UPI ID: voiceformenindia@hdfcbank