In a shocking incident, a class 1 student of a government school in Haryana's Sirsa district has been accused of raping his classmate. The accused boy, however, has not be identified yet as the victim said she did not know his name.
Police was alerted about the incident after the doctors who were treating the victim at the Sirsa civil hospital contacted them. Later, Sirsa Sadar police booked the unidentified accused under the Section 6/18 of Protection of Children from Sexual Offences (POCSO) Act on the basis of a complaint received from the victim's mother.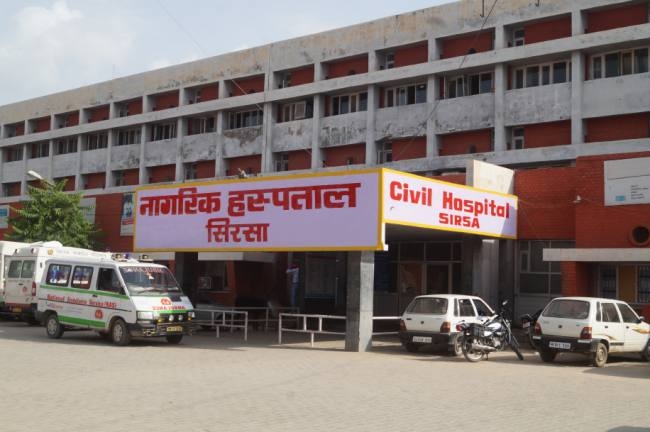 The identity of the accused boy is yet to be ascertained as the victim told the police that she didn't know him by name but can recognise him by face.
Talking to mediapersons, Sirsa deputy superintendent of police (DSP) Rajesh Kumar said,
The police got a complaint from the mother of the victim, a resident of a nearby village. She said her daughter studies in Class 1 and one of her classmates attempted to rape her in the school during the lunch break.
The victim reportedly returned home crying, complaining of stomachache and her mother took her to a nearby doctor, who advised that the girl be taken to civil hospital, Sirsa.
DSP Kumar said,
The victim told the police that she doesn't know the name of the accused, but can identify him by face. Right now, the victim is under treatment at civil hospital and soon the police will take her to the school for identification of the accused. Though, there is no provision of punishment under the law if a child is below seven years of age.
Some Facts About Erection In Boys
A baby boy can start having erections from a very early age, sometimes even while they're still in the womb to be precise! However, unlike adult erections, they won't lead to ejaculation. This doesn't happen until puberty, which on average is around the age of 11 or older.
Thus the above case of a less than seven year old boy being charged with rape not just comes as a shocker, but also surely something is amiss.
ALSO READ –
http://voiceformenindia.com/in-the-law/false-rape-charges-on-minor-gurugram/
Join our Facebook Group or follow us on social media by clicking on the icons below
Donate to Voice For Men India
Blogging about Equal Rights for Men or writing about Gender Biased Laws is often looked upon as controversial, as many 'perceive' it Anti-Women. Due to this grey area - where we demand Equality in the true sense for all genders - most brands distance themselves from advertising on a portal like ours.
We, therefore, look forward to your support as donors who understand our work and are willing to partner in this endeavour to spread this cause. Do support our work to counter one sided gender biased narratives in the media.
To make an instant donation, click on the "Donate Now" button above. For information regarding donation via Bank Transfer, click here.
Alternately, you can also donate to us via our UPI ID: voiceformenindia@hdfcbank