A woman has been arrested for allegedly staging the kidnap of her five-year-old son so that she could elope with her lover.
Case :
Police said preliminary investigations showed that Zenab had kept her son with her friend Komal, so that she could tell her husband that their son had been kidnapped by a child-lifter
Earlier too, Zenab had told her husband Shahrukh that she wanted to marry Salman, but the husband had sought time for divorce as their son was growing up
By staging the kidnap of the child, Zenab allegedly planned to tell her husband that now that their son was no longer with them, he should give her divorce
Zenab even approached the cops and cooked up a story to lodge a kidnap complaint
She apparently planned to take her son with her a few days after she had eloped with Salman
Police had found Zenab's statements suspicious and put her phone on surveillance.
The accused have been identified as Zenab, mother of the boy, her friend Komal, lover Salman and Komal's mother-in law, Sunita
All three of them, including the woman's lover have been arrested from Khoda area
Ghaziabad SP SN Singh said,
She wanted to take advantage of child-lifting rumours. The location of her phone was traced to Delhi
Singh further added,
On the night of August 31, Zenab had come to the police station and claimed that her five-year-old son had been abducted by a woman. Based on her complaint, we registered a case of kidnapping.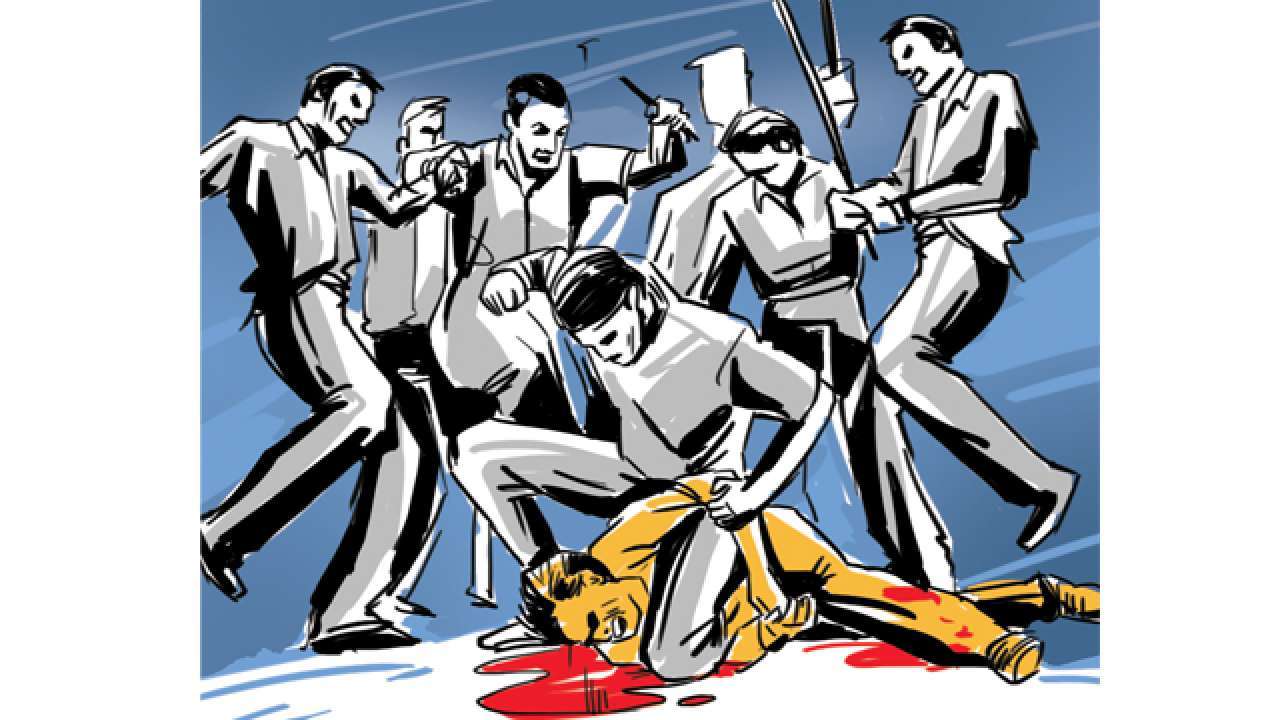 How 'child lifting' rumours are causing mindless mob violence?
In Uttar Pradesh, for nearly a month now, there have been a spate of attacks on people over the suspicion of being child abductors or 'child lifters'. Since August 9, as many as 160 people have been arrested in 50 cases related to attacks on mistaken identities and spread of rumours across the state. Here are few cases reported :
A mentally challenged woman was allegedly attacked by a group of people in Hasanganj area of Lucknow on suspicion of being a child lifter, said police. The incident occurred on Thursday afternoon when the woman reached near her house in Masalchi Tola
In another case in Etah, people viciously assaulted a woman from Himachal Pradesh on the suspicion of child-lifting. The woman said she had gone to visit her sister in Rishikesh, Uttarakhand, and was allegedly drugged and brought to Etah by a 'baba' (holy man). She desperately tried to run away, but a group of people caught her and assaulted her
Naam-e-Ali's mobile rang and the caller informed him that his physically and mentally challenged son, Hasan, had been thrashed by a mob in Dhanauri village on the suspicion of being a child lifter. Eyewitnesses shot a video while Hasan was being beaten up mercilessly. No one came forward to save him as he kept crying. He did not even know why he was being thrashed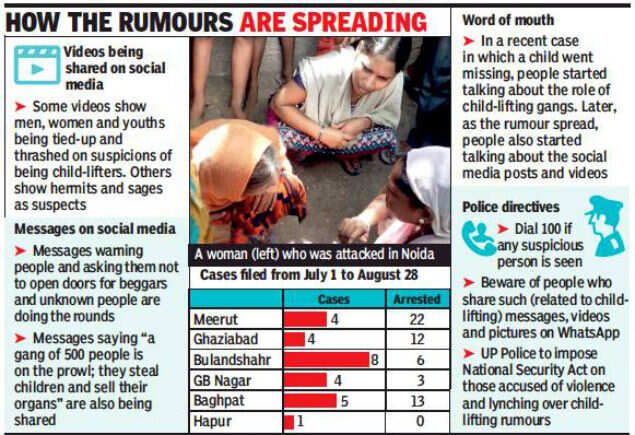 ALSO READ –
http://voiceformenindia.com/in-the-law/court-orders-fir-on-mother-for-keeping-child-away-from-school-pune-case/
Join our Facebook Group or follow us on social media by clicking on the icons below
Donate to Voice For Men India
Blogging about Equal Rights for Men or writing about Gender Biased Laws is often looked upon as controversial, as many 'perceive' it Anti-Women. Due to this grey area - where we demand Equality in the true sense for all genders - most brands distance themselves from advertising on a portal like ours.
We, therefore, look forward to your support as donors who understand our work and are willing to partner in this endeavour to spread this cause. Do support our work to counter one sided gender biased narratives in the media.
To make an instant donation, click on the "Donate Now" button above. For information regarding donation via Bank Transfer, click here.
Alternately, you can also donate to us via our UPI ID: voiceformenindia@hdfcbank