What is Disability? Some say it is a helpless state for humans, and then some with disability prove it otherwise!
A new business in North Smithfield, USA, has set an example of living with dignity and respect for people who have autism. This equal opportunity culture is also spreading awareness on the importance of hiring people with disabilities.
His Story
A coffee shop Red, White & Brew is run by Michael Coyne, who himself has autism
He started the business after he struggled to find a job
After Michael turned 21, he applied to multiple places, however, none of them hired him
This is when his mother, Sheila Coyne, suggested he look into an alternative way to find employment
Michael then decided to take matters into his own hands and he enrolled in business classes through the state's Developmental Disabilities Council
Soon, he was then ready to open his coffee shop
The business has been open less than two weeks ago and has already become a boon for other families who have children with disabilities
On the other side of the shop, is a craft store named Budding Violet, where you can purchase homemade products, many of which are created by artists with disabilities
Going forward, Michael said he wants to hire others with special needs to spread the message that people with disabilities are hard workers too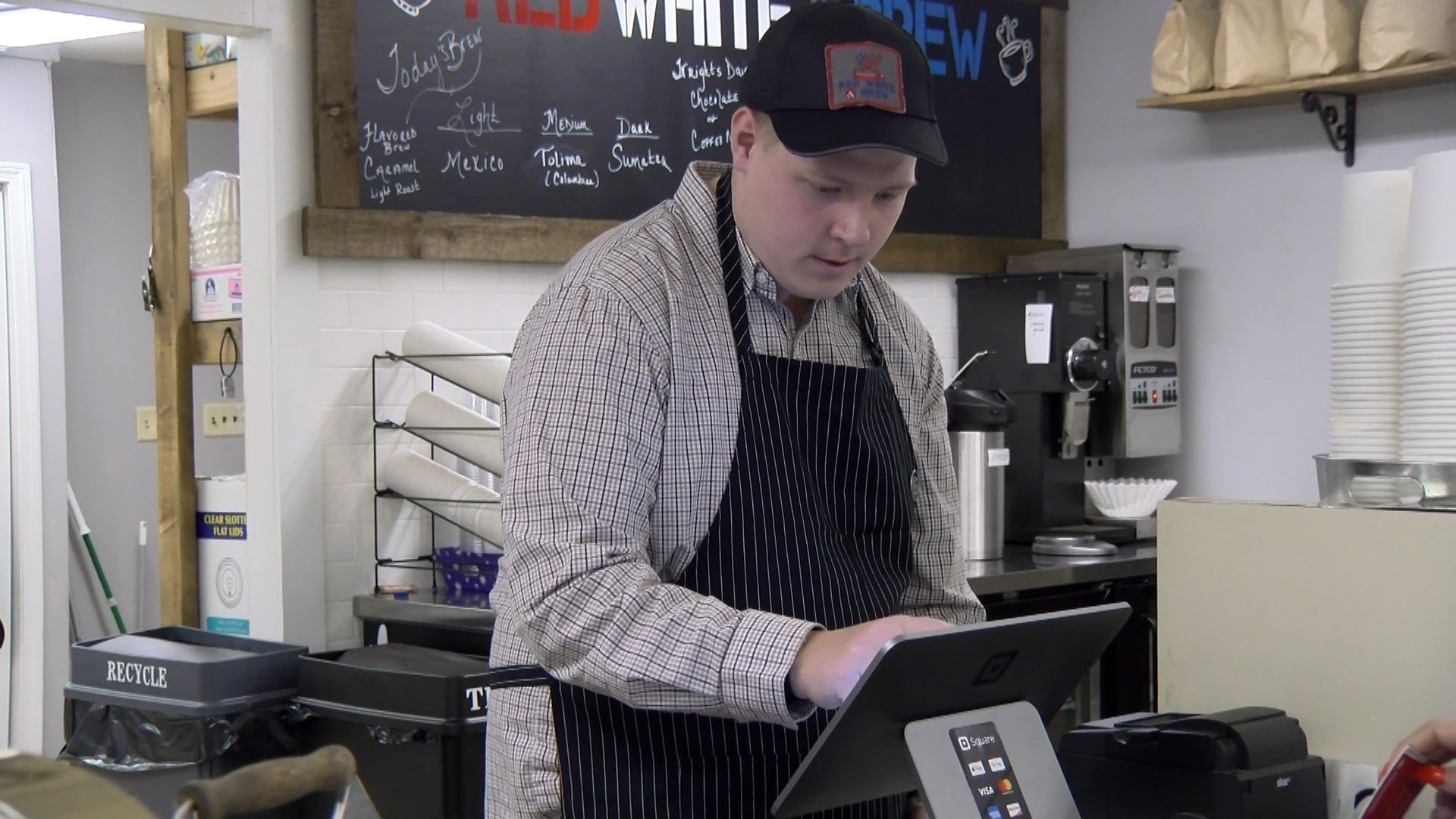 Michael's mom, Sheila shares her emotional journey with her son and how the parents have made this into an absolutely normal way of life for them as a family. She says,
It's not easy for parents to watch your kid sit around the kitchen table while everyone else is enjoying life and coworkers, and talking about their day.

We've had parents come in with tears in their eyes with the hope that their young children will eventually be accepted into the community.

Michael now looks in the eye and says, Hi I am Michael!

Michael Coyne – Red, White and Brew
As far as Michael is concerned, he says,
We've been very busy. It's been fun.
A Note For Employers
By hiring people with disabilities, you are not just adding highly motivated people to the workforce and promoting an inclusive culture, but also enabling a positive influence on society. As per several studies and research, employees with disabilities can be a greater motivation to their co-workers. This can help encourage employees to be more empathetic towards people undergoing hardships, including your customers.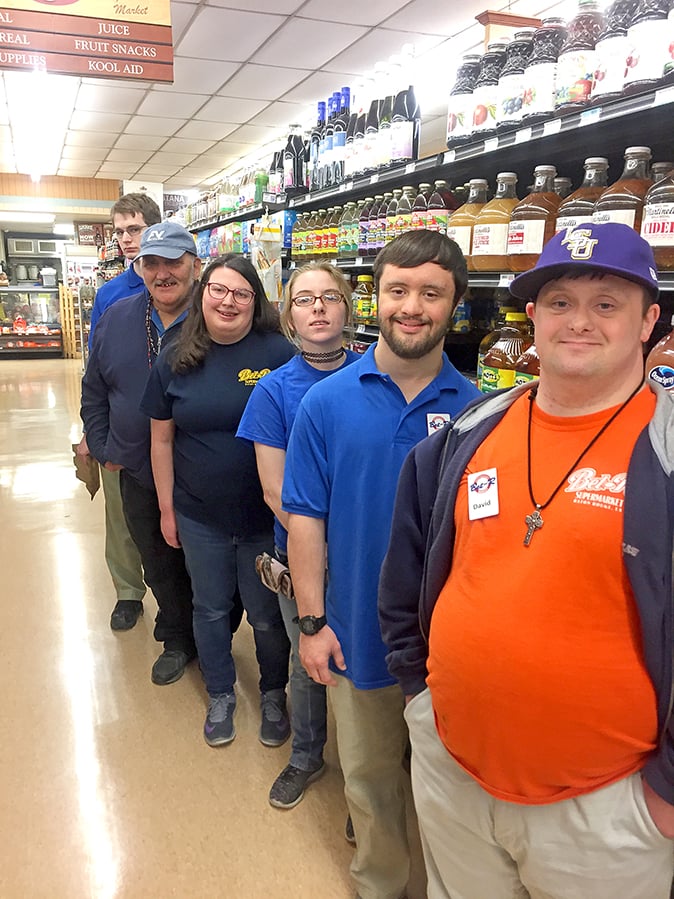 Location and Timings of the Shop:
The shop is located at
601 Great Rd

, 

North Smithfield, 

RI 
02896, USA. It's 
open seven days a week during the following hours:
Mon. – Wed.: 6:30 a.m. – 5:00 p.m.
Thursday: 6:30 a.m. – 7:00 p.m.
Friday: 6:30 a.m. – 6:00 p.m.
Saturday: 9:00 a.m. – 5:00 p.m.
Sunday: 12:00 p.m. – 5:00 p.m.
ALSO READ –
http://voiceformenindia.com/his-story/raja-mahendra-pratap-ongc/
http://voiceformenindia.com/his-story/pranav-bakhshi-model/
Join our Facebook Group or follow us on social media by clicking on the icons below
Donate to Voice For Men India
Blogging about Equal Rights for Men or writing about Gender Biased Laws is often looked upon as controversial, as many 'perceive' it Anti-Women. Due to this grey area - where we demand Equality in the true sense for all genders - most brands distance themselves from advertising on a portal like ours.
We, therefore, look forward to your support as donors who understand our work and are willing to partner in this endeavour to spread this cause. Do support our work to counter one sided gender biased narratives in the media.
To make an instant donation, click on the "Donate Now" button above. For information regarding donation via Bank Transfer, click here.
Alternately, you can also donate to us via our UPI ID: voiceformenindia@hdfcbank