False rape charges on a man can tremble his entire life, but imagine if these fake allegations are levied against a father by his own daughter. One cannot even possibly imagine the pain a man goes through in such scenarios.
This case pertains to the year 1996 and the verdict in the matter came after nearly two decades

The man worked in Indian Army in the engineering service department and was posted in Udhampur, Jammu and Kashmir
He was accused by his own daughter of constantly raping her from 1991-1996
After investigation, the trial court had sentenced him to 10-years prison
The man died in February 2018 and Delhi High Court passed a judgement in the matter in December 2018
A man who lived his entire life with the stigma of raping his daughter was acquitted by the court after 18-years, but it was too late as he did not live to see himself as innocent

The man had repeatedly told authorities that there was a lapse in the investigation, but nobody listened to him then
ALSO READ –
During the trial, the father also told court, that his daughter was abducted by a boy with whom she had sexual relations, after which she became pregnant

However, the investigation agency did not pay heed to any of his claims

The innocent father also continued to demand a DNA test, which could have proved him innocent, but this too was ignored

While delivering the verdict, the Delhi High Court admitted that the accused father continued to call himself innocent

Expressing concern over the matter, the High Court also said the investigation was completely one-sided
The court noted that they cannot do anything now, except express regret in this whole matter
There were many errors in the facts and circumstances in this particular case which the trial court overlooked and the man had to suffer till death for the same
However, notably in this incident, the girl's mother and the deceased man's wife fought till the end to seek justice for her innocent husband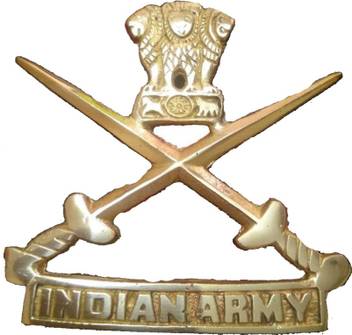 Our Take:
Sometimes it is impossible to understand why a girl behaves in the manner she does
But there is a big learning for our investigation agencies from such cases
Listen to both sides; do not act and react just because the victim happens to be a girl
It is unfortunate that several Men languish in jails for crimes they have not done, and many do not even live for the day to be declared as innocent
Who takes the responsibility of a Man's respect and life in such cases?
It is easiest for our courts to 'regret' or 'condemn' the errors during investigation, but is there any accountability to fix any officer who mishandled the case?
Also, if the man has been proven innocent, why should there be no consequences against the girl who filed a false case and made a living hell for her father?
Unless we close the loopholes in our system, false cases will continue to prevail and we shall keep reading such stories feeling helpless time and again
ALSO READ-
http://voiceformenindia.com/in-the-law/false-rape-charges-on-minor-gurugram/
Follow www.mensdayout.com on Facebook, Twitter and Instagram
Join our Facebook Group or follow us on social media by clicking on the icons below
Donate to Voice For Men India
Blogging about Equal Rights for Men or writing about Gender Biased Laws is often looked upon as controversial, as many 'perceive' it Anti-Women. Due to this grey area - where we demand Equality in the true sense for all genders - most brands distance themselves from advertising on a portal like ours.
We, therefore, look forward to your support as donors who understand our work and are willing to partner in this endeavour to spread this cause. Do support our work to counter one sided gender biased narratives in the media.
To make an instant donation, click on the "Donate Now" button above. For information regarding donation via Bank Transfer, click here.
Alternately, you can also donate to us via our UPI ID: voiceformenindia@hdfcbank