As per a United Nations' report titled 'Progress of the World's Women 2019-2020: Families in a Changing World' in January 2019, non-marriage still remains extremely rare in India, where less than 1% of all women aged 45-49 have never been married. However, the number of divorces has doubled over the past two decades. The report highlighted that despite increasing rates of divorce, only 1.1% of women actually got divorced.
Besides being legally divorced, the number of couples that are living separately for years and decades in India are much higher than reported. This situation is mainly attributed to some narrow minded people who still consider divorce as taboo or the sheer fact that one spouse is clearly vindictive against the other and does not want him/her to resettle. Then, we also have cases where the divorce has been settled many years ago, however, the wife refuses to complete arguments in a Section 498A case, which cannot be closed unilaterally by court.
Such is the case of Robin Almeida who has been regularly visiting courts since past 20-years in an alleged false 498A case filed on him by his former wife.
His Story
Robin got married to his wife Suzanne in 1998
A boy child was born to the couple within 2-years that they lived together
Due to ongoing differences, the couple separated on July 3, 2000 and an FIR was filed on Robin on July 4, 2000 by his wife
The very same day Robin was arrested without a proper chargesheet, kept behind bars for a night, before producing him to court
According to the husband, his wife was instigated to file a false case of 498a (dowry harassment) by her cousins, where she alleged domestic harassment and demand of television and gold by Robin
However, it was only later that the husband found out, that Suzanne had an affair when she was in college and the same man had offered her a job where he was working
Suzanne had also told her 'friend' that she was married off by her parents against her wishes
After a long battle the couple finally got divorced in 2008, however, the case of 498A lingered on
Robin was also parallely fighting a case of his child's custody and after fifteen years when the son turned major at 18, he refused to recognise his father in front of the police
The son had been brainwashed to the extent to call his own father, "uncle"
According to Robin, even after 5-years of divorce when he asked the passport authority to change Suzanne's surname, she gave in writing that she was not aware of her Divorce
The current status of the case is: Robin has been attending almost all dates in his 498A case since past 20-years
His ex-wife Suzanne has not attended a single date and there has been neither conviction nor discharge in the said matter since two decades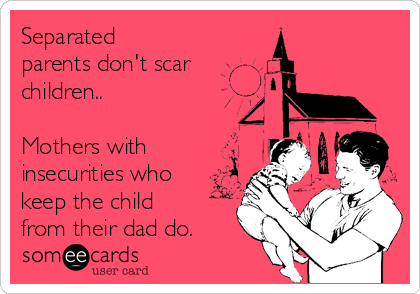 Robin laughs it off today saying,
Another five years and I shall celebrate Silver Jubilee
Adding further Robin states,
There is no judicial system in India, its a drama just to harass citizens and employment for the Police, Lawyer and judges. The stage of 'Bail' itself generates crores every year wherein the entire system makes their cut.
Husbands in India have almost no recourse if the wife wants to harass or trap him in false cases for life. Twenty years of attending court dates is just a mockery of the system, yet our judiciary refuses to punish women for blatantly misusing the law to their advantage.
DISCLAIMER : Names of parties have been changed since the case is ongoing
ALSO READ 
http://voiceformenindia.com/his-story/fake-dowry-harassment-charges-delhi/
MEN TRAPPED IN FALSE CASES CAN CONTACT MYNATION HOPE FOUNDATION FOR FREE LEGAL ADVICE
Join our Facebook Group or follow us on social media by clicking on the icons below
Donate to Voice For Men India
Blogging about Equal Rights for Men or writing about Gender Biased Laws is often looked upon as controversial, as many 'perceive' it Anti-Women. Due to this grey area - where we demand Equality in the true sense for all genders - most brands distance themselves from advertising on a portal like ours.
We, therefore, look forward to your support as donors who understand our work and are willing to partner in this endeavour to spread this cause. Do support our work to counter one sided gender biased narratives in the media.
To make an instant donation, click on the "Donate Now" button above. For information regarding donation via Bank Transfer, click here.
Alternately, you can also donate to us via our UPI ID: voiceformenindia@hdfcbank