Mumbai man accused of molesting a former Bollywood actor on a Vistara flight in 2017, was convicted on Wednesday by a special POCSO Court. The man is question is Vikas Sachdeva and the girl who was then a minor (17) has now quit Bollywood citing 'religious' reasons.
Case:
Vikas Sachdeva, a 41-year-old consultant, was convicted under Section 8 of the Protection of Children from Sexual Offences (POCSO) Act, and Section 354 of the Indian Penal Code (dealing with assault or criminal force used with the intent to outrage a woman's modesty). He and his wife broke down in court when he was convicted.
Mumbai: Vikas Sachdeva, a man accused of molesting a Bollywood actress on-board a flight, has been convicted by a court in Dindoshi under Section 8 of POCSO Act and Section 354 of IPC. Arguments on quantum of sentence to be held later today.

— ANI (@ANI) January 15, 2020
Sachdeva had taken a day-long trip to Delhi to attend a relative's funeral, was tired and was sleeping on the flight with his leg on the armrest. This is when he accidentally happened to touch the girl sitting on the seat in front of him. After landing, the female actor had posted her self-shot video on Instagram live chat, which said:
I just landed, the whole irony of this that I yelled… and this is not done… this is not how you should be treated or made to feel. This is terrible.

This is how they will take care of girls? No one will help us if we don't decide to help ourselves and that is the worst thing.
The airline had apologised to her and Mumbai Police, which registered an FIR, arrested the accused immediately.
ALSO READ –
According to police, Sachdeva, a resident of Andheri, was earlier detained and questioned before being arrested for molestation and on other charges.
The Civil Aviation Ministry has sought a report on the incident while the National Commission for Women (NCW) as well as the Delhi and Maharashtra commissions for women urged the actress to approach police. NCW chairperson Rekha Sharma, Swati Maliwal of the Delhi Commission for Women (DCW) and Maharashtra State Commission for Women (MSCW) Chairperson Vijaya Rahatkar, issued notices to authorities concerned to take due action.
DCW has already sought answers from Air Vistara seeking details of the action taken by it. The airline had apologised to the girl and said it was carrying out a detailed investigation. An official statement from Vistara on Twitter read:
We will support XXX in every way required and also if she decides to report this matter to the police… We apologise for what XXX experienced and we have zero tolerance for such behaviour.
Conviction
Vikas Sachdeva was sentenced to three years in prison and fined Rs 25,500
His lawyer Adnan Shaikh argued that he had a good nature, and that he was a a first-time offender and his household's sole breadwinner
It was also argued that Sachdeva had the option of appeal before a higher court
The prosecution, on the other hand, sought maximum punishment
Co-Passenger and Crew Member's Statement
The actor said Vikas Sachdeva was sitting behind her on the plane, placed his leg on her armrest and molested her. But three of the seven prosecution witnesses — one passenger and two cabin crew members — said Sachdeva slept throughout the flight.
A co-passenger came forward and denied that all the allegations against Vikas were false. His statement to the Sahar police quoted:
I was seated in the same… class in which the actor and the suspect (Sachdeva) flew from Delhi. The suspect did not seem to have done anything apart from his act of keeping his legs on the armrest of the seat where the actor was seated.
I saw Sachdeva doze off immediately after he settled in his seat after boarding the flight at Delhi. His fault was he kept his legs on the armrest, which was wrong. I did not see him misbehaving. He also apologised when the actor shouted at him when the flight landed at Mumbai airport and the matter was settled then.
Statements from Wife, Friends
Mid-Day quoted the wife and a friend of Vikas Sachdev – the arrested man – saying that he was tired and upset because of his uncle's death. Wife Divya then told media,
His uncle died in Delhi, because of which he was in a state of shock and reached home late. The next morning we woke up to this actress shouting about molestation onboard.

My husband told me that he had been sleeping when his leg accidentally touched her hand; he apologised to her for that. My husband respects women. We always travel in business class but nothing like this has ever happened. Because of this incident, my entire family is disturbed. We want justice.
Kuldeep Bhargava, Sachdeva's friend too came to the businessman's defence. He said:
Vikas was upset and tired because of the death. He'd told the air-hostess not to disturb him or even serve him the meal; he'd just asked for a blanket to sleep.

When the flight was about to land, the actress shouted at him and said 'this is not your lounge; put your leg down'. He apologised to her and said it had happened inadvertently. He is innocent and doesn't have any past record either.
ALSO READ –
Actress Did Not Turn Up For Hearing
The actor was one of the witnesses who deposed during court proceedings, but she did not return to complete a crucial procedure; which was the identification of the accused by the victim in court. This was despite repeated attempts by the prosecution and police.
Pointing to a social media post, the defence argued that the actor by her own admission hallucinates.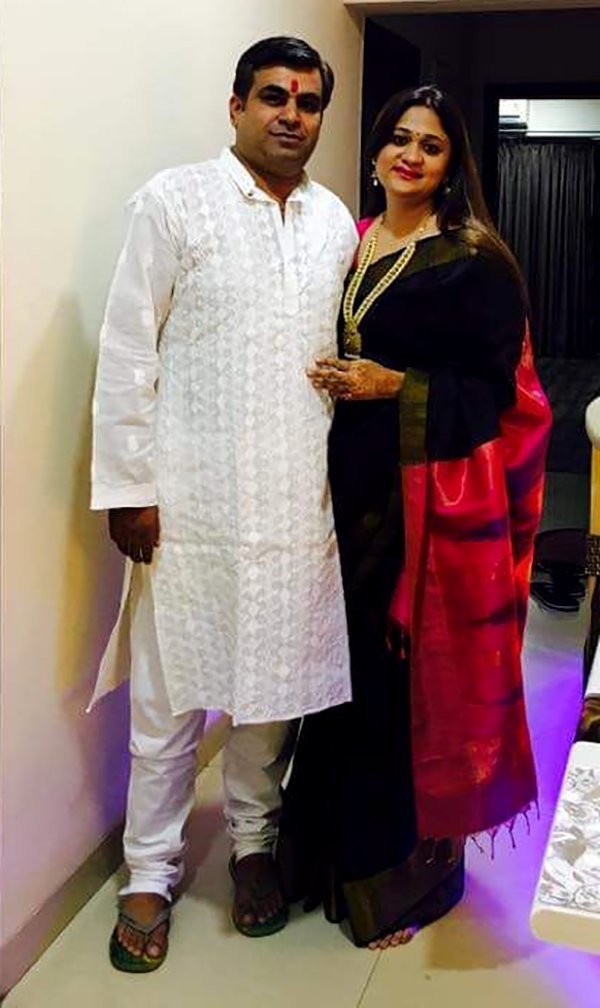 The actor wrote on Instagram in 2018:
Perhaps it could've been 'just a phase' but this awful phase has put me in situations I never wished or chose to be in. Popping five antidepressants every day, anxiety attacks, being rushed to the hospital in the middle of the night, feeling empty, restless, anxious, hallucinations, having sore limbs from sleeping too much to not being able to sleep for weeks, from overeating to starving myself, unexplained fatigue, body ache, self loathing, nervous breakdowns, suicidal thoughts were all parts of this phase.
The defence, however, produced only one witness: Divya Sachdeva, the wife of the accused.
This is a classic case of social media and mainstream media pressure that has got a man convicted for 3-years just because the woman in question happened to be a celebrity. Shame on our system that sets such precedents purely to become a hero in the eyes of fake women empowerment gangs.
Fortunately or unfortunately, the POCSO laws are extremely stringent. It is the minor girl who will decide what the 'touch' actually meant. Be extremely careful the next time you happen to even unconsciously make contact with any girl…..You can well be the next Vikas Sachdeva!
This is how netizens have reacted to this case:
What?
Vikas sachdeva sent to 3 yrs jail?
Just obnoxious!
Jus bcoz the so called bollywood actress is a radixal having khan backup
It's a crime to be a born a man in this era of hyper feminism! https://t.co/2vQUQCxH5M

— Ritu (सत्यसाधक) #EqualRightsForHindus (@RituRathaur) January 15, 2020
#VikasSachdeva has been convicted to three years imprisonment for a CRIME that his accuser was willing to FORGIVE him for, had forgiven him for inside the flight itself, if eye witnesses are to be believed.

Gulp that down. THREE YEARS!

— Deepika Narayan Bhardwaj (@DeepikaBhardwaj) January 15, 2020
Whatt???
But ain't the evidence proved he didn't do any of the alleged things and actress never came to hearing??? What's happening

— AB अभि ?????‍☠️ (@seapish) January 15, 2020
What the fcuk… Is this a joke? There was enough evidence to show this guy was innocent. She just played victim card to get attention.. hope he challenges the verdict and file a counter suit against her. This is utter non-sensical decision by court

— Asardar Sardar (@AsardarS) January 15, 2020
Did actress came for hearing?? Was there any proof against the man or only actress statement to media?? Need more details

— AB अभि ?????‍☠️ (@seapish) January 15, 2020
Shame on the judiciary and shame on that judge who played same tune as that attention seeker actress wanted to have. This ruined the life of a simple family man. अब ये zaira जहाँ भी दिखे लोग बोलेंगे एक सीधे साधे आदमी को निगल गयी । thanks to secular #Prestitutes media

— kumar (@indian00777) January 15, 2020
POCSO is draconian law & can be misused at anytym. No one challenged its provisions .It is #VikasSachdeva today ,tomorrow it may be u. Some provisions need to go. https://t.co/21KjG856r9

— RAVI KUMAR (Yuvraj) (@RaviBerro) January 15, 2020
Disclaimer : As per Supreme Court guidelines, media is not allowed to reveal the identity of a minor in POCSO cases.
Follow www.mensdayout.com on Facebook, Twitter and Instagram
Join our Facebook Group or follow us on social media by clicking on the icons below
Donate to Voice For Men India
Blogging about Equal Rights for Men or writing about Gender Biased Laws is often looked upon as controversial, as many 'perceive' it Anti-Women. Due to this grey area - where we demand Equality in the true sense for all genders - most brands distance themselves from advertising on a portal like ours.
We, therefore, look forward to your support as donors who understand our work and are willing to partner in this endeavour to spread this cause. Do support our work to counter one sided gender biased narratives in the media.
To make an instant donation, click on the "Donate Now" button above. For information regarding donation via Bank Transfer, click here.
Alternately, you can also donate to us via our UPI ID: voiceformenindia@hdfcbank